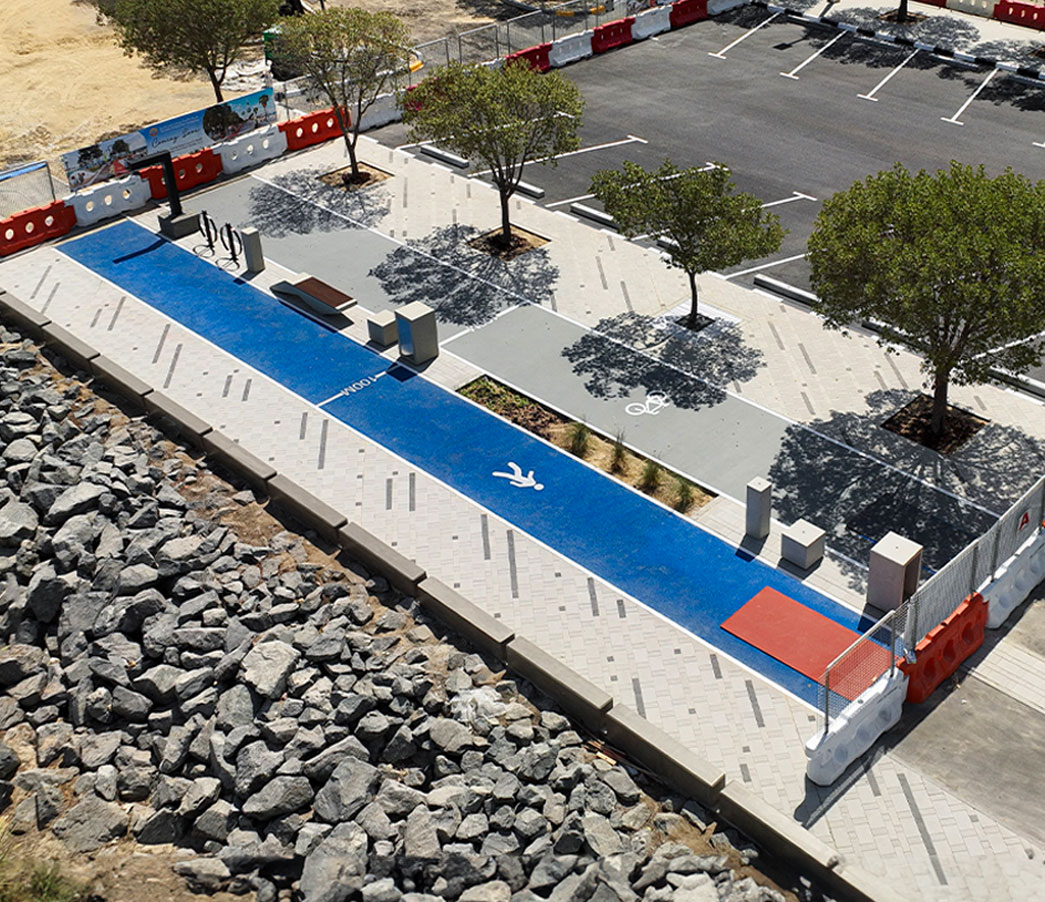 From all the projects currently taking place in Kuwait, I think this one is the one I'm most excited about.
Back in June I posted about the new 9.7-kilometre-long waterfront project that stretches from the Yacht Club in Salmiya all the way to the Kuwait Towers. The project involves facelifting the waterfront while also offering essential amenities for people which includes a dedicated bicycle and jogging path among other things.
We now have a first look at how the new pathway is going to look like and I'm super excited!
This small strip in the photo is not a rendering, it's a real strip that was constructed for testing purposes. I've been told this is the final approved design that will now be implemented along the whole waterfront.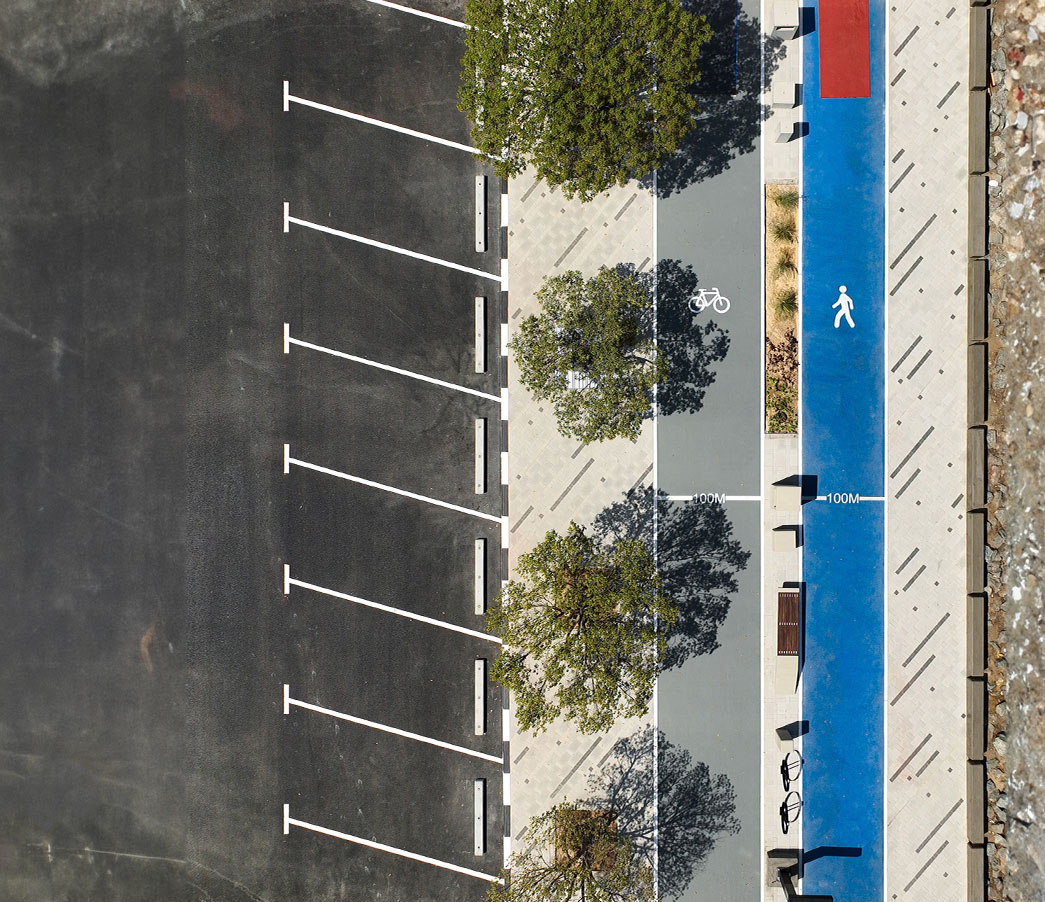 What I love the most about the design is how the walk path and bike path are separated with plants, benches and other amenities. This means you can't accidentally walk into the bike lane which is what I tend to do when I'm in Europe.
Another cool thing I like is the bike racks which you can barely make out in the photo, they're on the top left next to the bench and black colored street light. This means I can now park and lock my bicycle if say I want to take a quick dip in the sea (something I'm probably never going to do but I like the option). The whole thing looks really tastefully done, it looks really great.
Maybe the best part about this project is that it's real, it's already under construction and they're targeting to have it completed by February. As someone who rides their bike all the time on the Gulf Road, you don't understand how much I'm excited about this.