Khalifouh Village opened this past February, but I only found out about it in April and by then the village had already closed down for the season. Now the village is getting ready to open again and I was lucky enough to be given permission to pass by and get a sneak peek.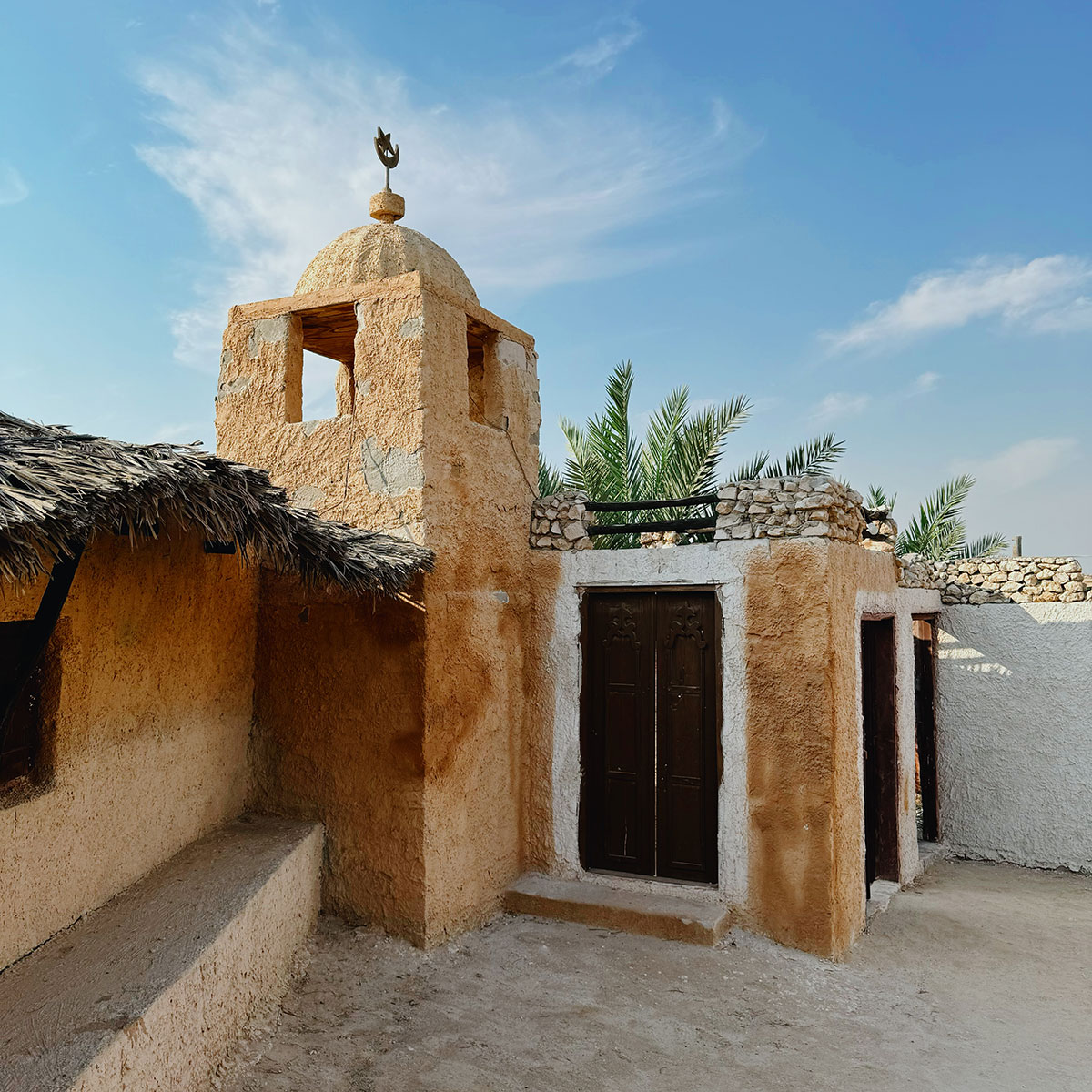 The village is owned by the popular Kuwaiti actor Khalifa Khalifouh who is known for his roles on a few popular tv shows and plays. Khalifa is very passionate about the Kuwaiti heritage and while working on shows involving old Kuwaiti villages, he didn't like the way they were being poorly built so he decided he wanted to build a proper village, which he did. Khalifouh Village isn't the first village he built, he originally built one in Salmi but then decided to knock it down and build another one in Wafra to make it more accessible to people.
The village is big with lots of buildings and alleyways connecting them all. The village has the basic necessities that a real village would have like a mosque, a baker, a tea shop, a theater and a main square. When the village officially opens for guests it will have more props and activities happening, but since it was closed when I visited, it was just me and an empty village.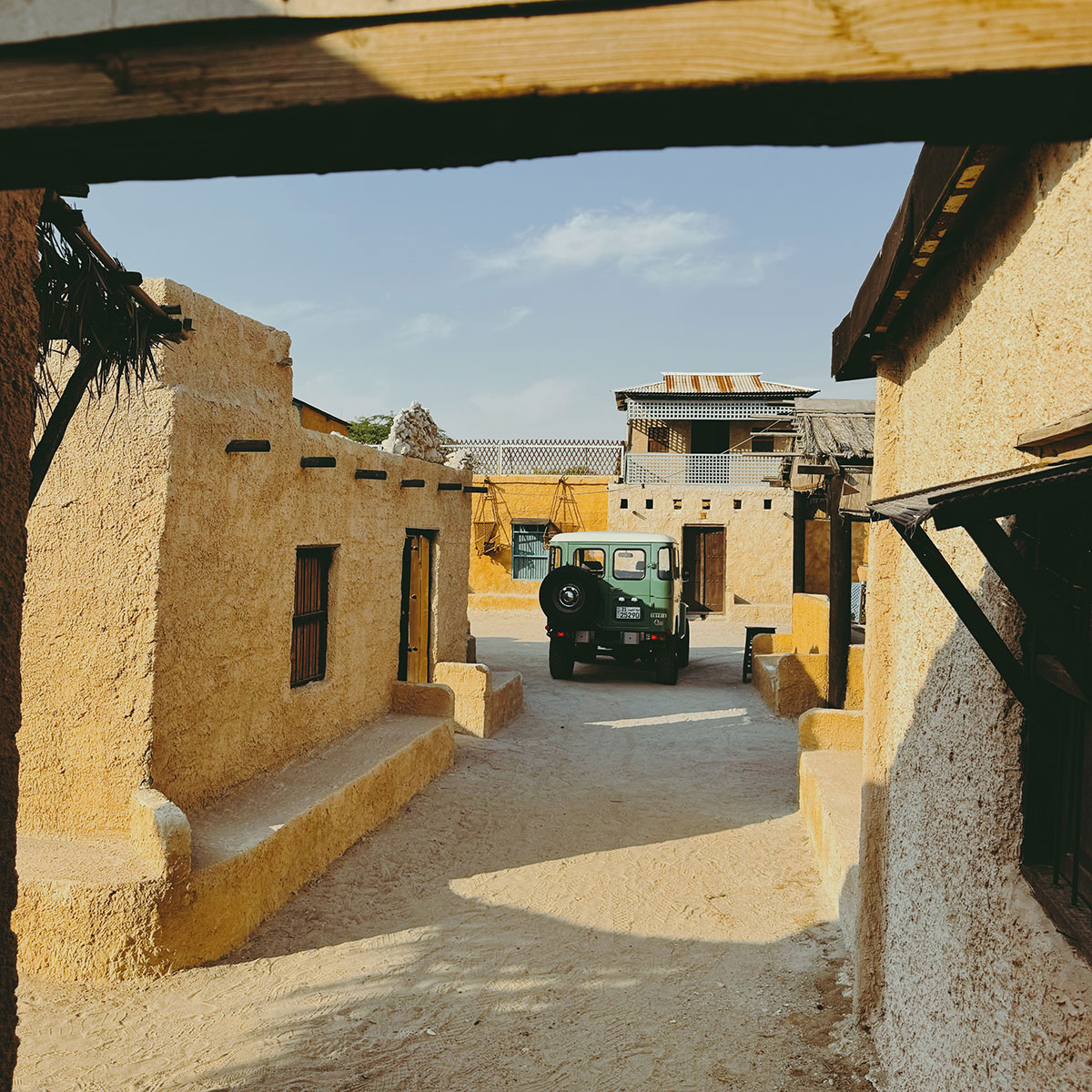 I really wanted to visit the village for two reasons. The first is obviously to post about it, but the second reason was to take one of my classic cars so I could take photos of it with the village as a backdrop. Driving through the village in my old car felt weirdly real, like I had stumbled upon an old, abandoned village in the desert. Because the village is in Wafra where there are no tall buildings, once you're inside all you see is the village and nothing else from the outside world.
There is no set date for the reopening of the village. They were targeting this month, but the weather hasn't really cooled that much so it now looks like it will be in December. To stay posted on the opening, follow their account which also has some great photos @khalifouhvillage
Here is their location on Google Maps.