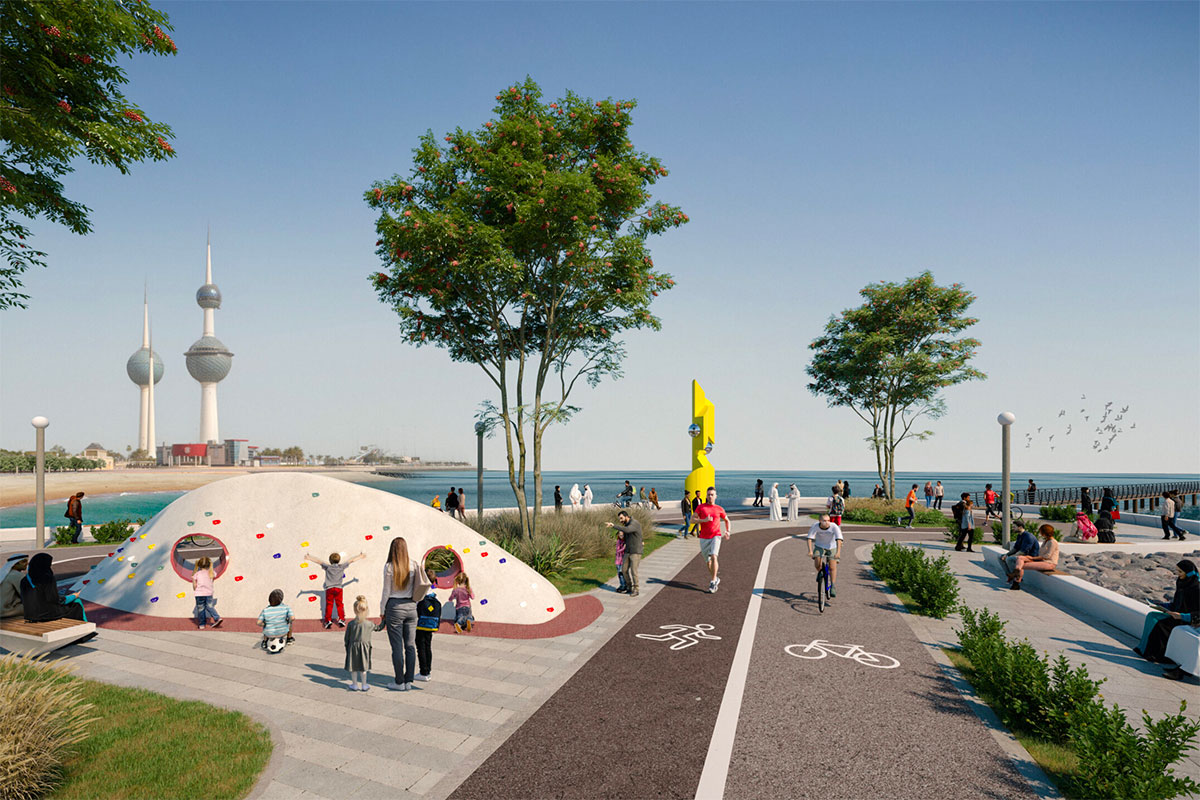 The Gulf Road is one of my favorite places in Kuwait but the lack of a bike path is very frustrating. I ride my bicycle on the walkway close to the water but the path isn't wide enough for both bicycles and people when it's busy and even when it's empty the pathway is fairly rough to ride on using a road bike. Because the only other alternative is riding on the road with the cars ,I put up with the issues because I don't really have another choice.
But looks like we're finally going to get a dedicated bicycle path.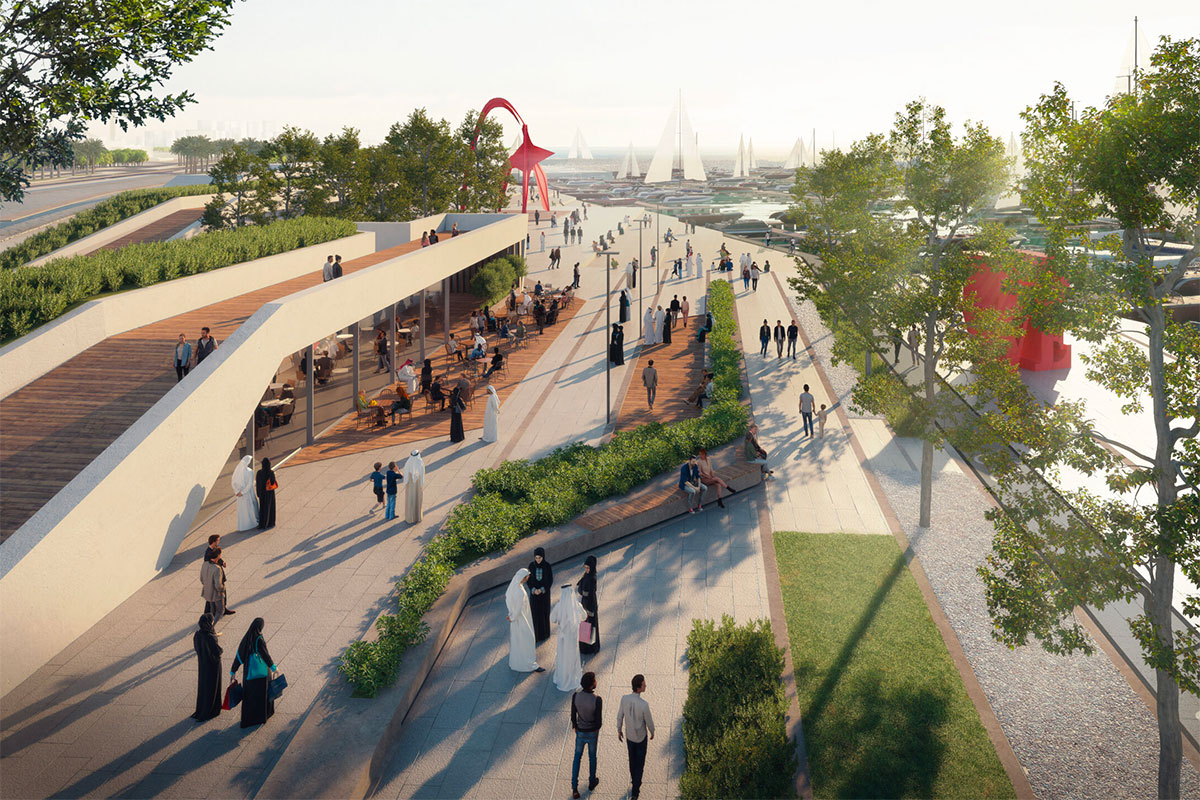 SSH, the architecture and engineering consultant firm have just taken over the waterfront project. SSH are the same people behind such projects as the Sheikh Jaber Al Ahmad Cultural Centre (JACC) and the Sheikh Abdullah Al Salem Cultural Centre (ASCC) so I'm very excited about this.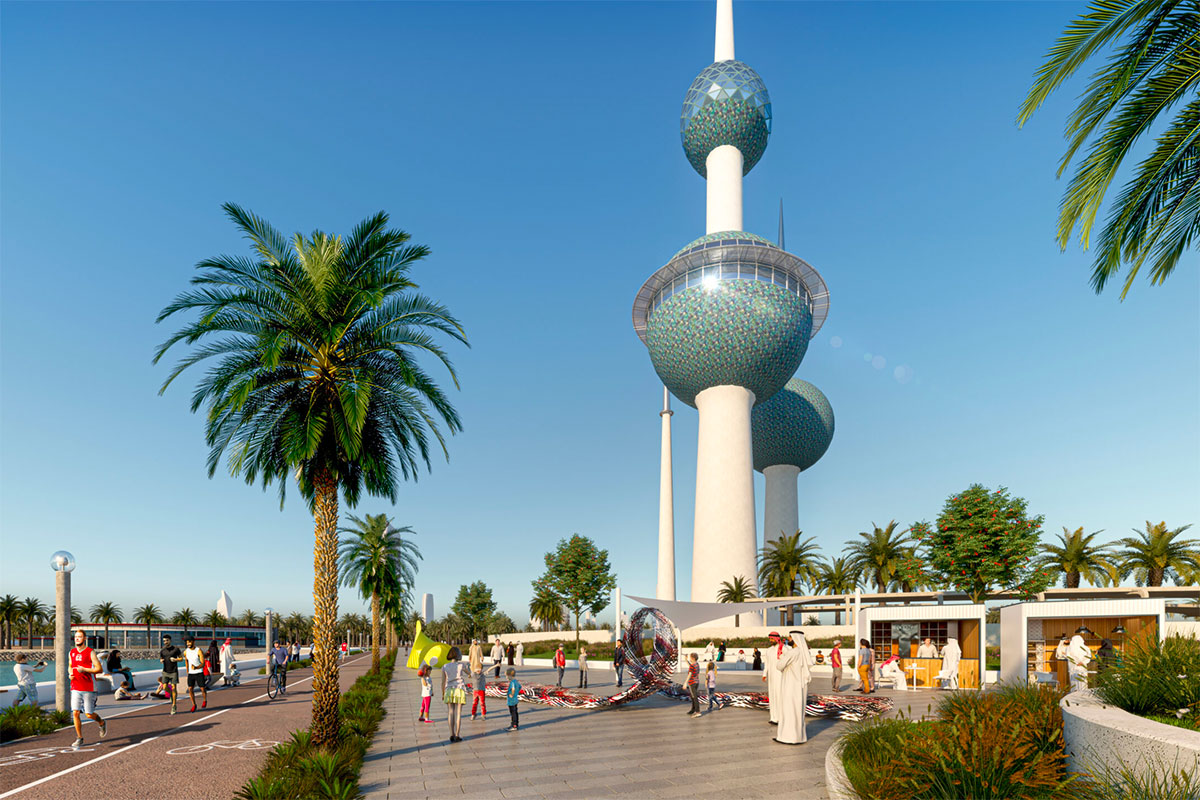 The 9.7-kilometre-long waterfront project will stretch from the Yacht Club in Salmiya all the way to the Kuwait Towers and offer essential amenities for visitors, over 60 commercial and investment opportunities for local businesses, various sports activities, swimming areas, a bicycle path, a jogging path, and a recreational area for children.
The project timeline is 1 year.