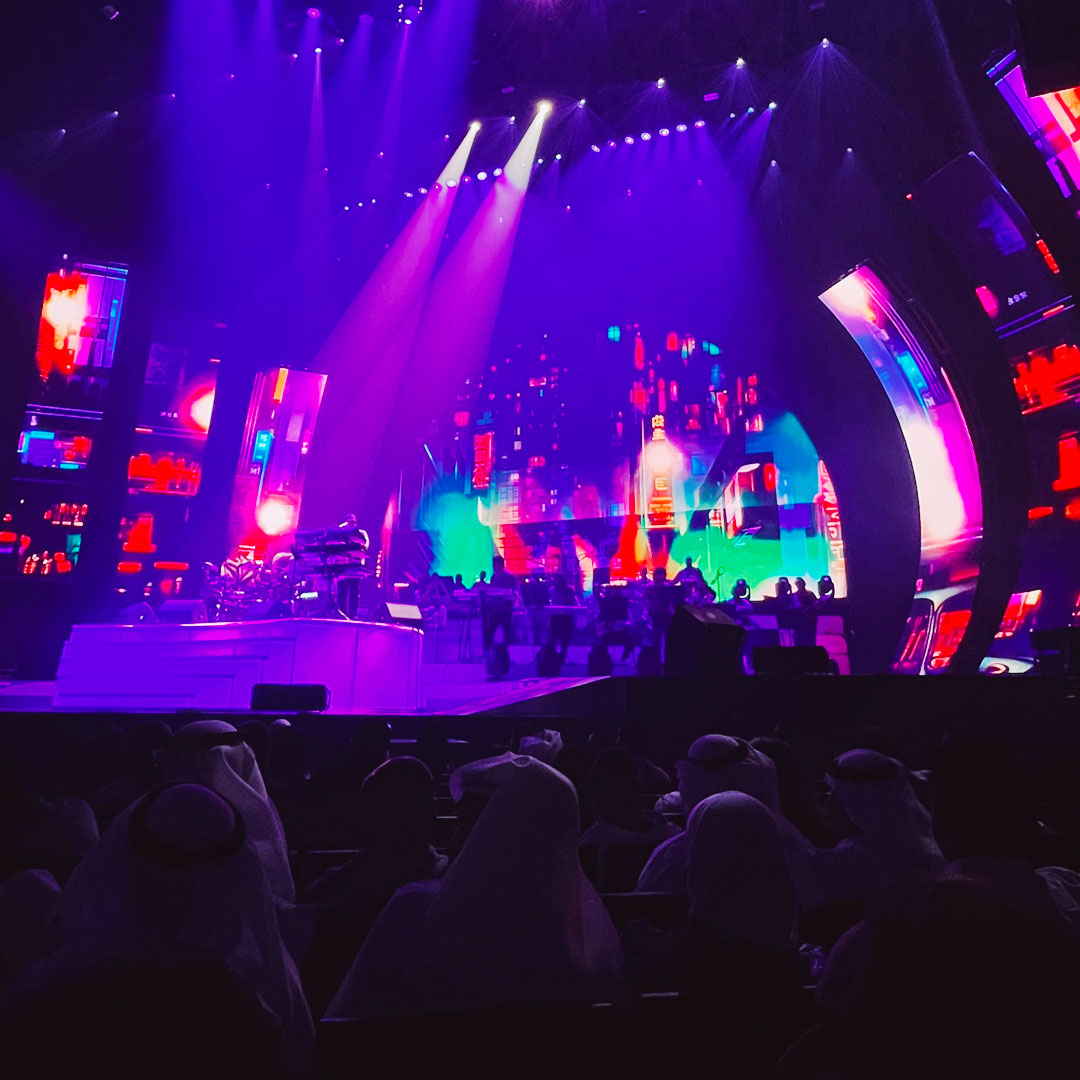 Last night, I had the privilege of attending Miami Band's final dress rehearsal at The Arena before their sold-out 5-night performance, and it was a pretty fun experience.
I wouldn't call myself a Miami Band fan, I know a handful of their songs because I grew up with them but Arabic music isn't really my thing. I think last night might have actually been my first Arabic concert and I didn't get bored, maybe during a couple of their slower songs but the show was entertaining and it mostly had to do with the fact there was always something happening on stage.
This Miami Band concert is produced and directed by Free Jabriya who brought in massive international designers and content creators to help out including:
Studio Flint (@studio.flint) – The content creators behind the Coldplay 'Music Of The Spheres' world tour
Woodroffe Bassett Design (@woodroffebassettdesign) – The lighting designers behind the recent Elton John farewell tour
Susan Kulkarni – Costume designer for movies like The Peripheral and Martin Scorsese's 'Silence'
Rebecca Brower (@rebeccabrower) – Stage designer who worked on the opening and closing ceremonies for the London 2012 Olympics
The show was a visual journey that celebrated the life of the band. In between songs the stage transformed into an animated story book in which the band shared random moments and stories from the past. I've been to a lot of concerts and I've never seen that and I think Miami Band fans are going to love it.
As of this post 3 out of the 5 nights are already sold out and there are only a handful of seats available for the last 2 nights. The seats don't seem great when you look at the floor plan but I think they'll actually be fine. You might actually end up having a good view of the band performing from those seats. So if you're a Miami Band fan, book them before they're gone. Tickets Link