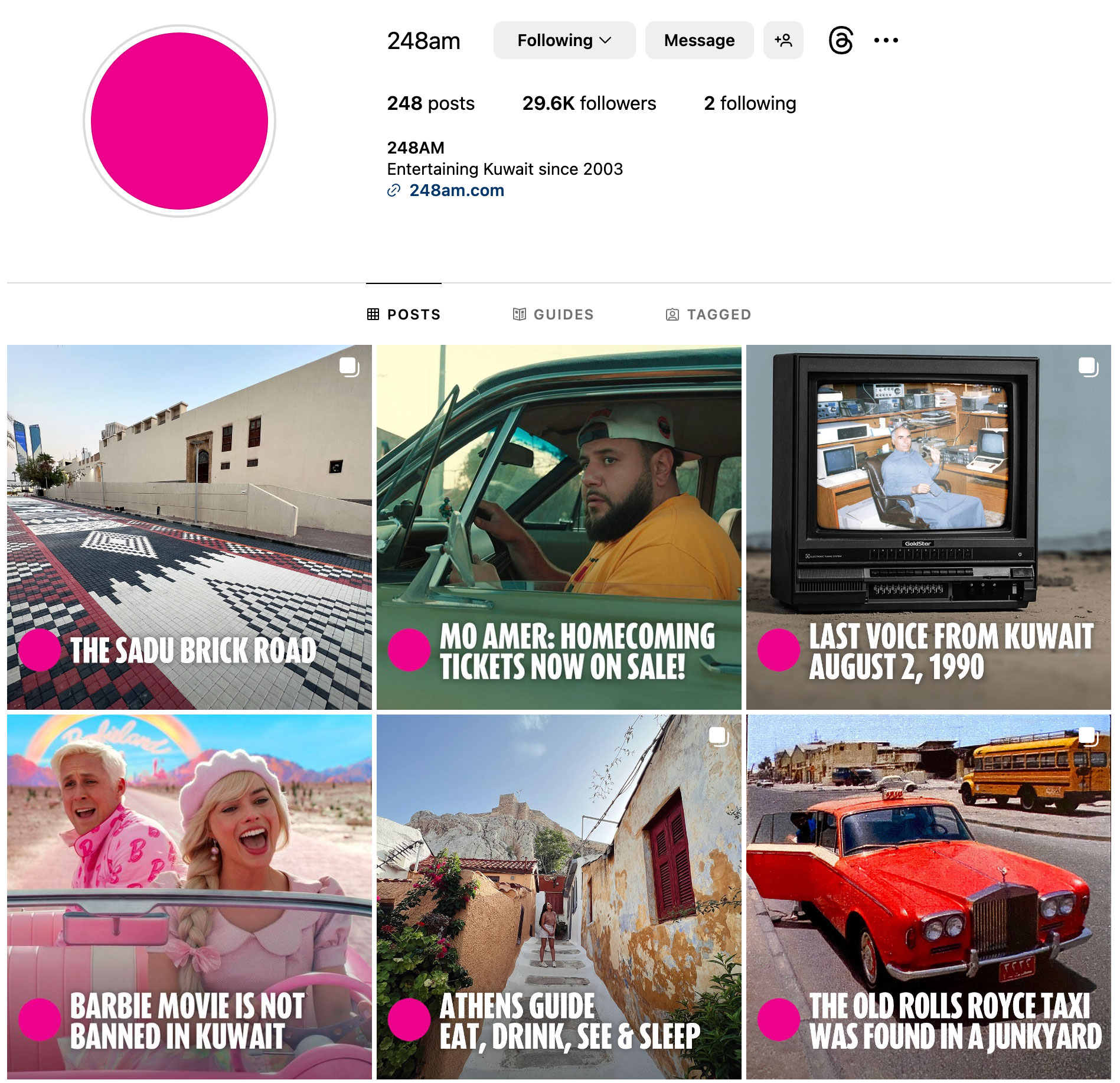 Last time I posted an Instagram update was back in March and since I hit 248 Instagram posts today, I figured I'd post another update.
Since March things have changed a lot. I'm now a lot more comfortable posting on Instagram and I've more or less figured out how it works best for me. I also now have a better understanding of what kind of content I can post here and what kind of content I should post only there. For example, this post isn't going to be on my Instagram account.
The blog is where I can be more personal, or complain about things if I need to, while my Instagram account is more positive feel good entertainment. Back when I started blogging there weren't a lot of platforms for people to voice their opinions on so I used to criticize and complain a lot because I felt I had to (I was the only voice). Now with Instagram, TikTok, Snapchat, Twitter etc.. everyone has a voice and everyone is complaining all day. There is so much criticizing and complaining online that I no longer have to do it hence why I'm more chill here (can't remember last time I complained about something) and which is why I want @248am to be a feel good account.
One way of keep @248am a positive place is by censoring the comments. The comments on @248am are heavily moderated, anyone who shit posts gets their account restricted instantly. Basically by restricting an account that person won't know they're restricted and can continue shit posting as they want but their comments are hidden to everyone else including me. Anyone who leaves racists or hateful comments gets a straight up block. This allows me to keep the comments section a healthy place. People can still have different opinions and discuss them of course, but it's all a lot more civil without the shit posters and haters.
Something about Instagram which is great is the ability to watch a post go viral live. Best example of that is my Chipotle coming to Kuwait post. Firstly how cool is it that I broke the news back in November? I know Alshaya probably hate me because I keep doing this but I really love them because they keep bringing all these cool brands for us. That Chipotle post blew up, I knew it would but did not expect this much. That post got over 6,000 likes, nearly 20,000 shares, 248 comments and reached nearly 77,000 people. Keep in mind I also have less than 30K followers there. I couldn't put my phone on mute because I need to moderate the comments so the constant buzzing of my phone was super annoying, but watching it blow up from behind the scenes was actually thrilling as well.
I've also realized, all these local influencers with hundreds of thousands or millions of followers are most likely all fake followers, or if not fake they have like 0.3% engagement rate or something. How do you have 3 million followers but only get 100 or 200 likes per photo? Someone was once telling me likes aren't important anymore, everyone is just watching stories etc. I don't think thats true and I think I'm proving it. People want good content and they will appreciate good content when they come across it. People also read, I was worried no one would read my Instagram posts but they actually do and I love that.
Instagram has actually made me confident again with my blogging skills. I think because I wasn't on Instagram I felt a lot of people had forgotten about me or I felt like because I wasn't on Instagram my content wasn't as good. But now that I'm there I've realized I'm still the best at what I do which is finding great content to post every single day. There aren't a lot of people in Kuwait who can do it (if any), and the crazy part is, I've been doing it for over 20 years now and haven't run out of ideas yet.