Last week I ended up going to Marrakesh for the weekend on a ski trip. Originally me and my friends were supposed to go snowboarding in France but on the days we wanted to go there was school break so we figured the slopes would be packed. So we decided to fly out from Paris to Marrakesh and go snowboarding there instead. That turned out to be the best idea ever and one of the reasons the trip turned out so great was because of where we stayed in Marrakesh, Riad Mena & Beyond.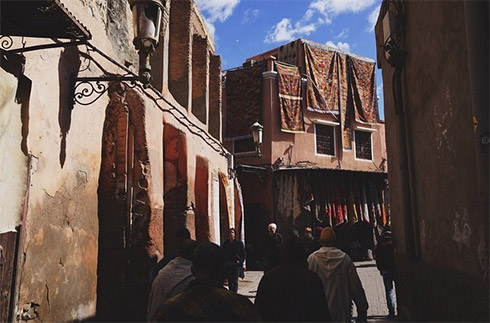 The old medina of Marrakesh is packed with houses all stuck together and many have been turned into guest houses which they call riads. The guest houses are usually very similar in structure, a large courtyard in the middle and rooms located around it. I'm not sure how I found out about Riad Mena & Beyond but I do remember that when I first saw the pictures I knew it was where I wanted to stay.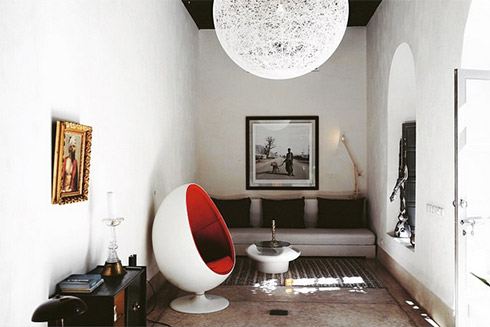 Riad Mena & Beyond is located very close to the main medina square where everything takes place in. It's around a 10 minute walk from the chaos of the square but the area the actual riad is in is very quiet and calm. Then once you're inside the riad you can't hear anything taking place outside and so you're in a completely different world. The riads architecture is very traditional but the owner has managed to tastefully combine contemporary furniture with it and she even managed to fit a Pod chair into the environment and still make it work.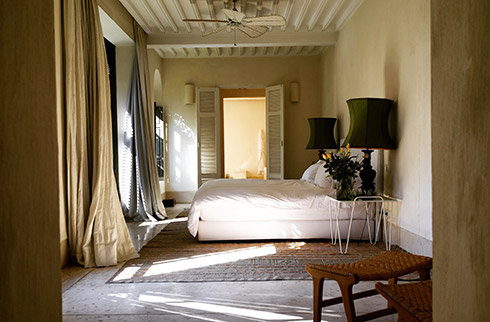 I was upgraded to The Grand room which is a suite and the largest room in the riad. I had seen pictures of the room but only once I walked in did I realize how big it truly was. I couldn't even snapchat the room all in one snap since walking from one side to the other needed more than 10 seconds. It was such a beautiful room and super cozy, I loved coming back at the end of the day and just chilling in the room which even has its own fireplace.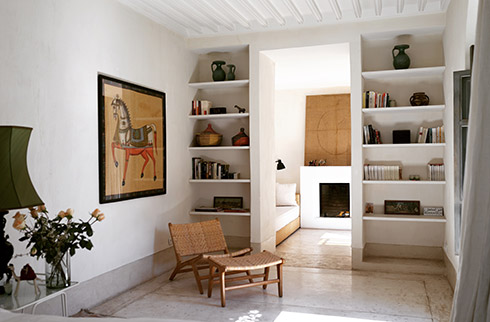 The riad itself is a great place to just hang around and chill in as well. There are lots of spaces you can just lay around and lounge in even on the roof if you want to tan or just enjoy the beautiful weather. That means even if there are other people staying at the riad you could still have your private space for you and your friends.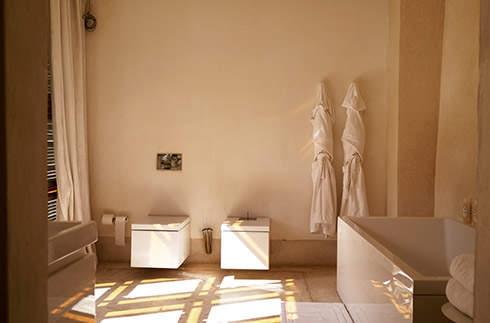 I only had two issues with the Mena & Beyond and both were fairly minor (as in they're easy to fix). The first was with the riads wifi. At night it would sometimes work or sometimes not work in my room, it was very random but not a deal breaker for me since I was trying to stay away from the web as much as I could anyway. The other issue I had was with the breakfast which mostly consisted of various traditional bread with jams and butter. Exciting the first day but couldn't stand it anymore by the third day.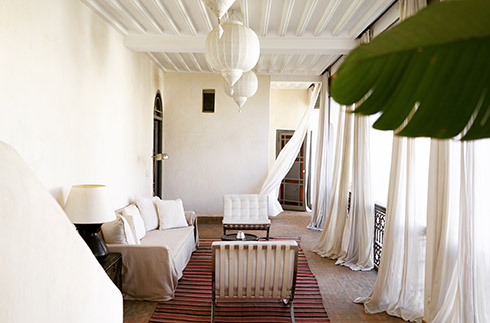 Riad Mena & Beyond is a very new guesthouse that just opened up this past September. I really loved the space and I would not only recommend it to friends (which I've already done) but it's where I'm staying the next time I'm back in Marrakesh again. Prices start at 140euro a night all the way up to 350euro for The Grand room which I stayed in. Here is a link to their website with a ton of great photos of the place [Link]