Shakir just launched the chicken shawarma a couple of days ago and it made me realize just how strange it was that they didn't have chicken as an option to begin with. If it was me opening a shawarma place and someone suggested to me to only sell meat I'd be like wtf? The number 1 rule of a shawarma place is the fact that you have chicken and meat, that's basic Shawarma 101. But that's the power of Shakir, since the start they've been doing things differently and it's worked out really well for them.
I passed by their Salmiya location yesterday which tends to be fairly quiet, but when I got there it was really busy with delivery drivers and people waiting to order the new chicken shawarma. I'm a big fan of Shakir but had recently gotten bored of it, the fact they have chicken now has re-sparked my interest in the brand and I'm guessing it's done the same with other people.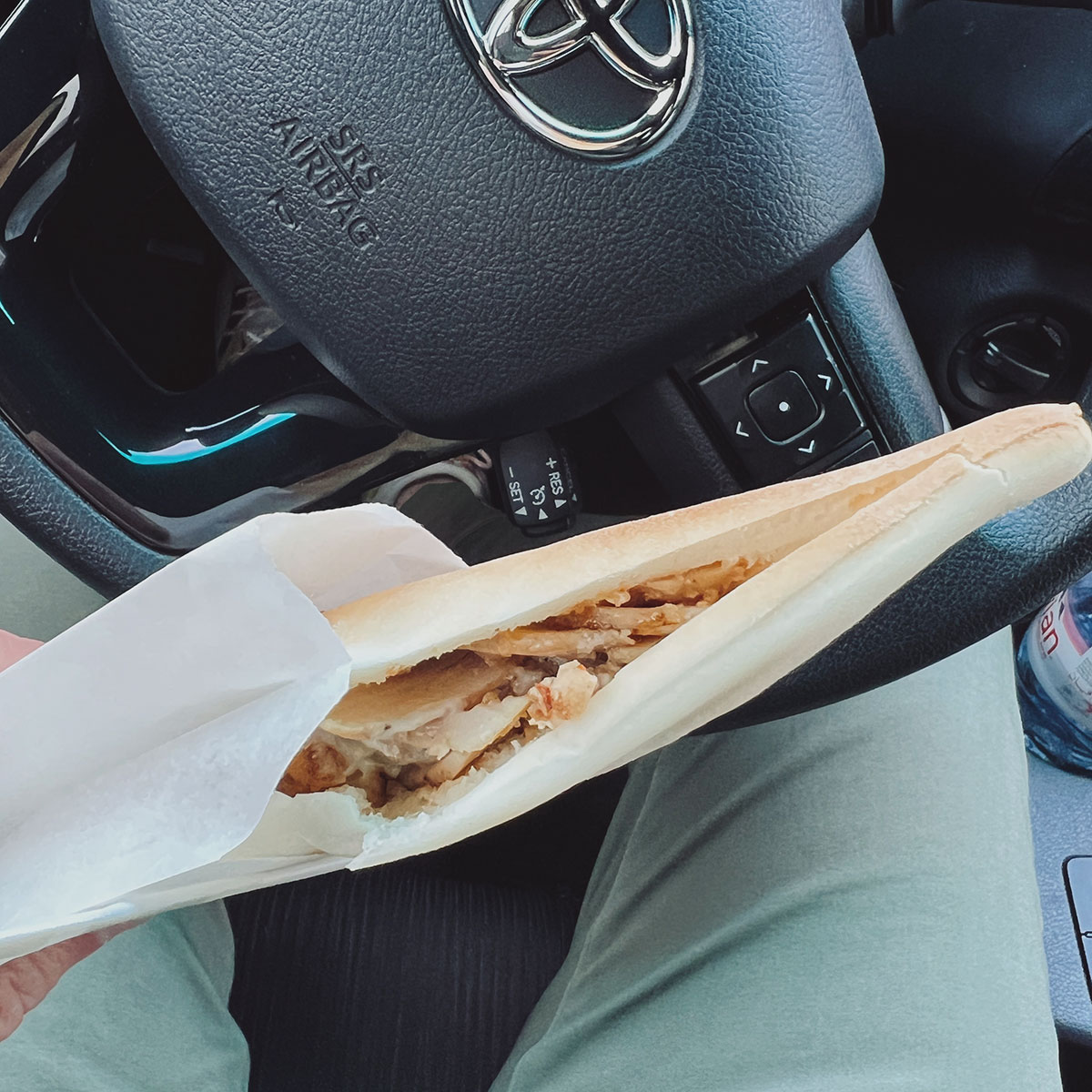 Was it worth the wait?
So their chicken shawarma is actually pretty good, better than I was expecting it to be, not that I was thinking it was going to be bad. I think it's their nicely balanced garlic sauce combined with the freshly baked bread that gives it a slight edge over my other favorite places like Ebn 3my and Shawarma Arabi. The only issue is the ratio of chicken to bread, they're pretty stingy with the filling. After having two sandwiches, I went back for a third and asked for extra chicken (it's an option with the meat shawarma for an extra fee if you didn't know). But, according to the cashier, the IT guys hadn't set up that option yet on their system. When it does become an option, that's how I'd recommend you have it, order the sandwich with extra chicken or else it will mostly feel like you're eating bread as you can see in my photo.
Score: ⭐️⭐️⭐️⭐️
The price of the chicken shawarma is 750fils similar to their meat. They also have the platter for 2.750KD. I had my sandwich with just garlic inside because that's how I like it but it usually comes with greens, sweet potato chips, and pickles.