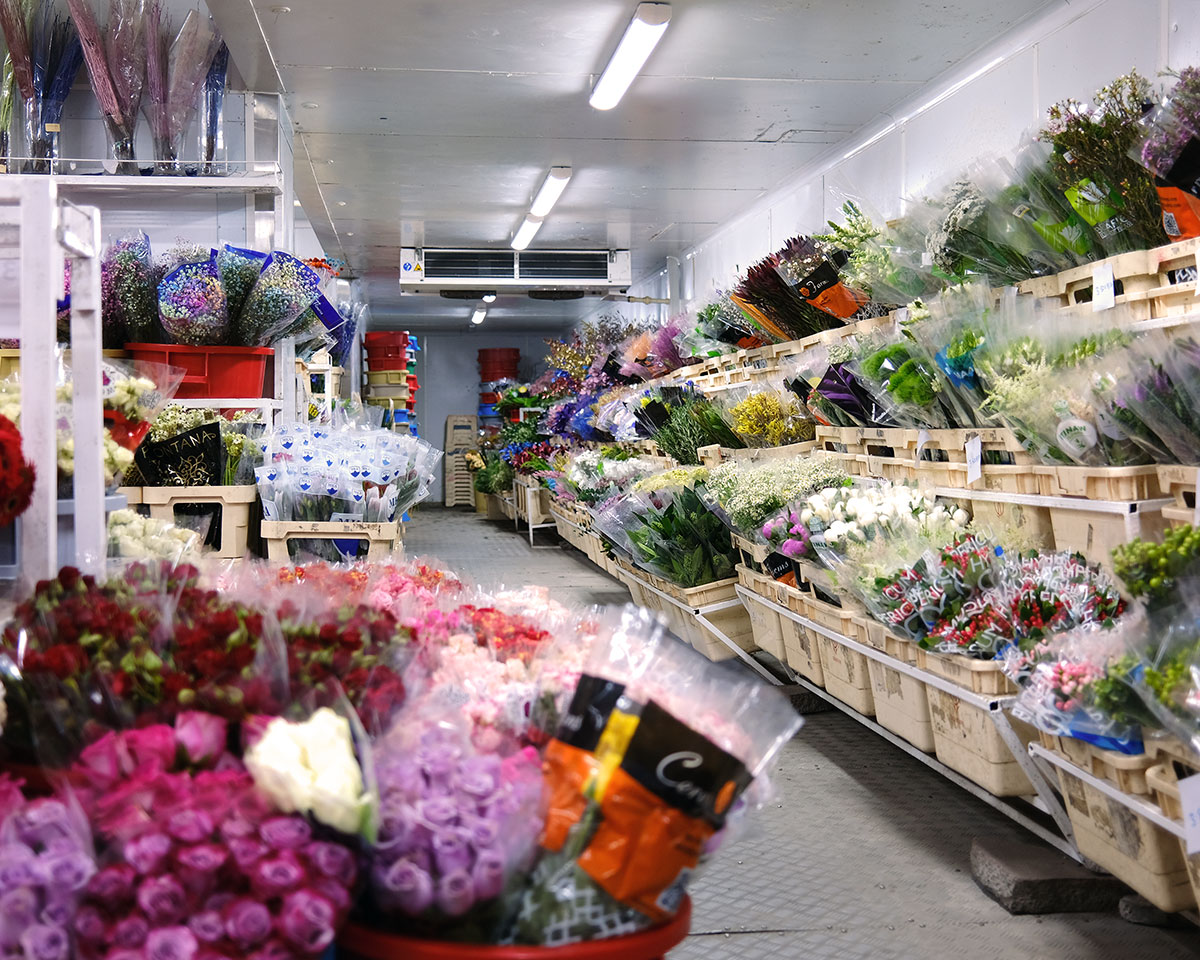 Last year I posted about Flora, a hidden wholesale florist in Salmiya that I used to get my flowers from. Tahani is another similar wholesale florist but since I found out about it, it's become my new go-to flower shop.
Tahani Flowers have multiple locations but I've only been to the ones in Salmiya and Hawally. The Salmiya one is larger and has a bigger variety so that's the one I frequent the most. The store is located in the basement of a building on the same street as Jothen Cosmetics, Barakat, and Tibawi Sweets. The store is divided into two areas, the large main area is where you'll find pots, plant accessories, dried flowers, and some plants and flowers like Orchids. But, the most important area is their extremely large walk-in fridge.
The fridge is where all the fresh flowers are displayed and is divided into two large sections with a corridor connecting the two areas. The fridge is filled to the brim with flowers, from popular and common, to rarer and harder-to-find ones. Since they're wholesalers, the prices of the flowers are cheaper than anywhere else and their collection is the largest I've seen so far in Kuwait (if you know a place with a larger collection let me know!).
Here is the location on Google Maps, and they're also on Instagram @tahaniflowersalmiya