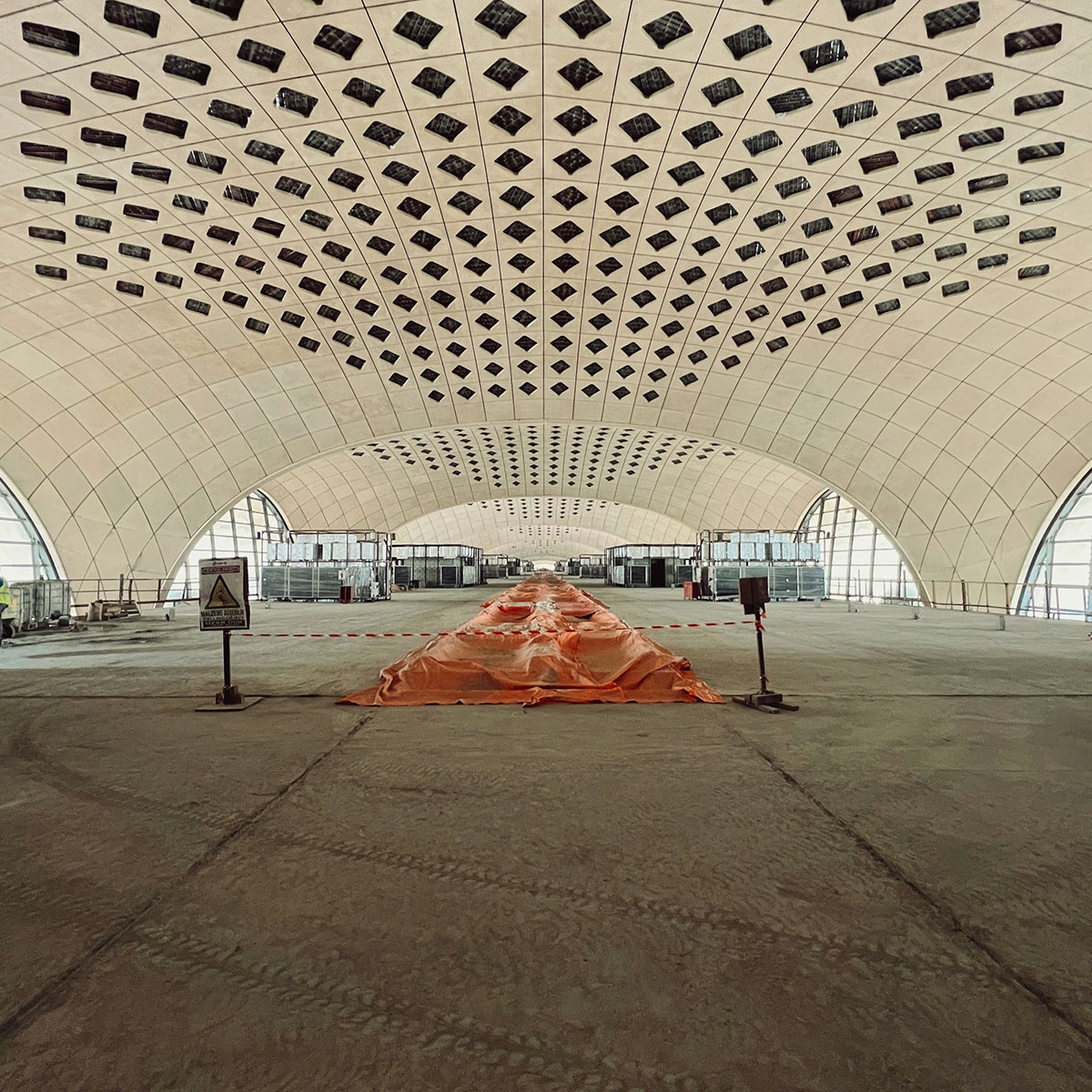 Yesterday I was given a tour of the new Kuwait T2 airport terminal, which is a candidate to get a LEED green building certificate. LEED is a certificate that is awarded to buildings whose construction and design incorporate sustainability methods.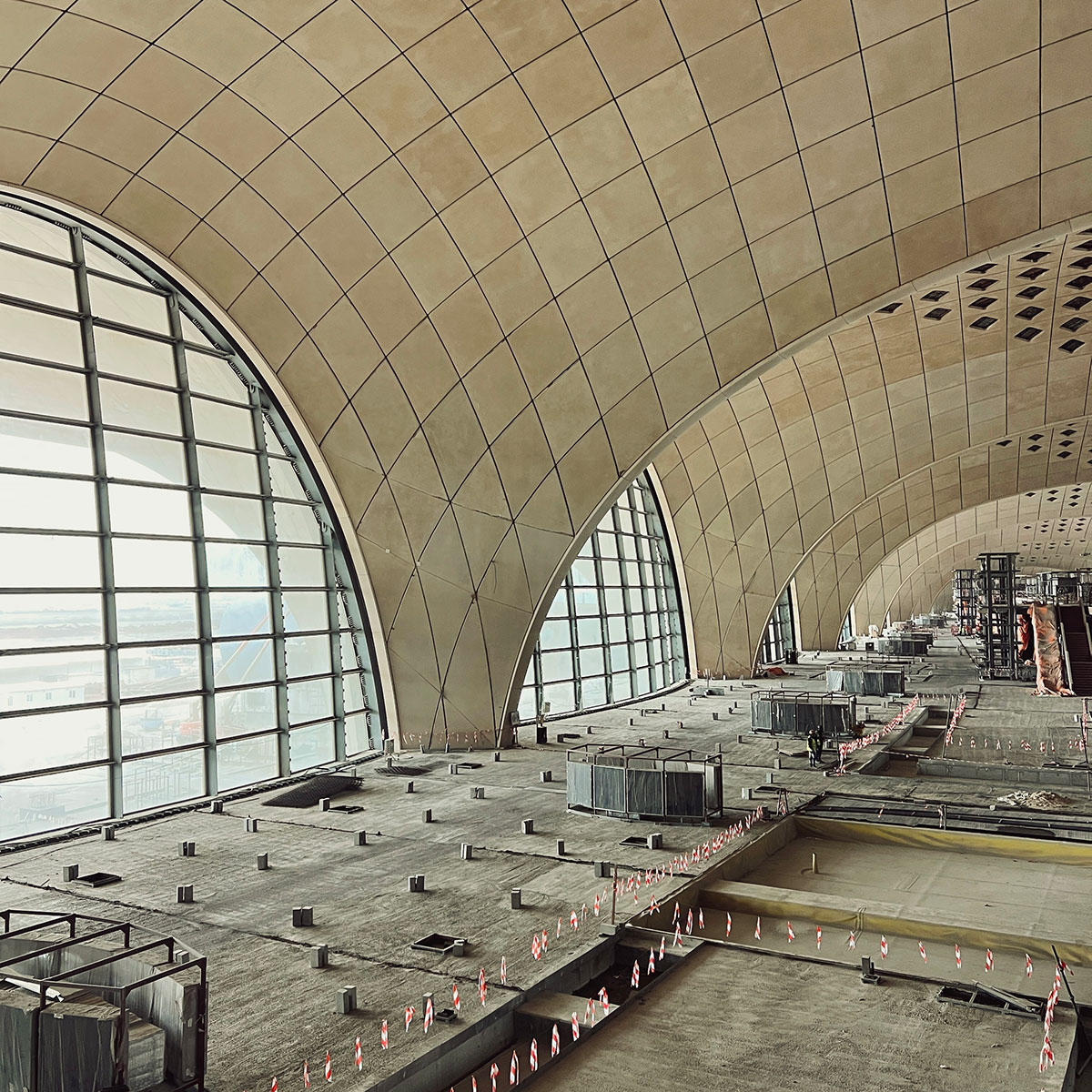 I was first given a tour of the outside of the terminal before making our way inside. Usually, the renderings look better than the final result but I think in this case, it's the other way around. I don't think the renderings do the building material and color justice, it's much more impressive in person. Also, seeing the multiple arches from various angles and noticing how they layer in some areas creates a visually stunning experience that you need to see in person to appreciate.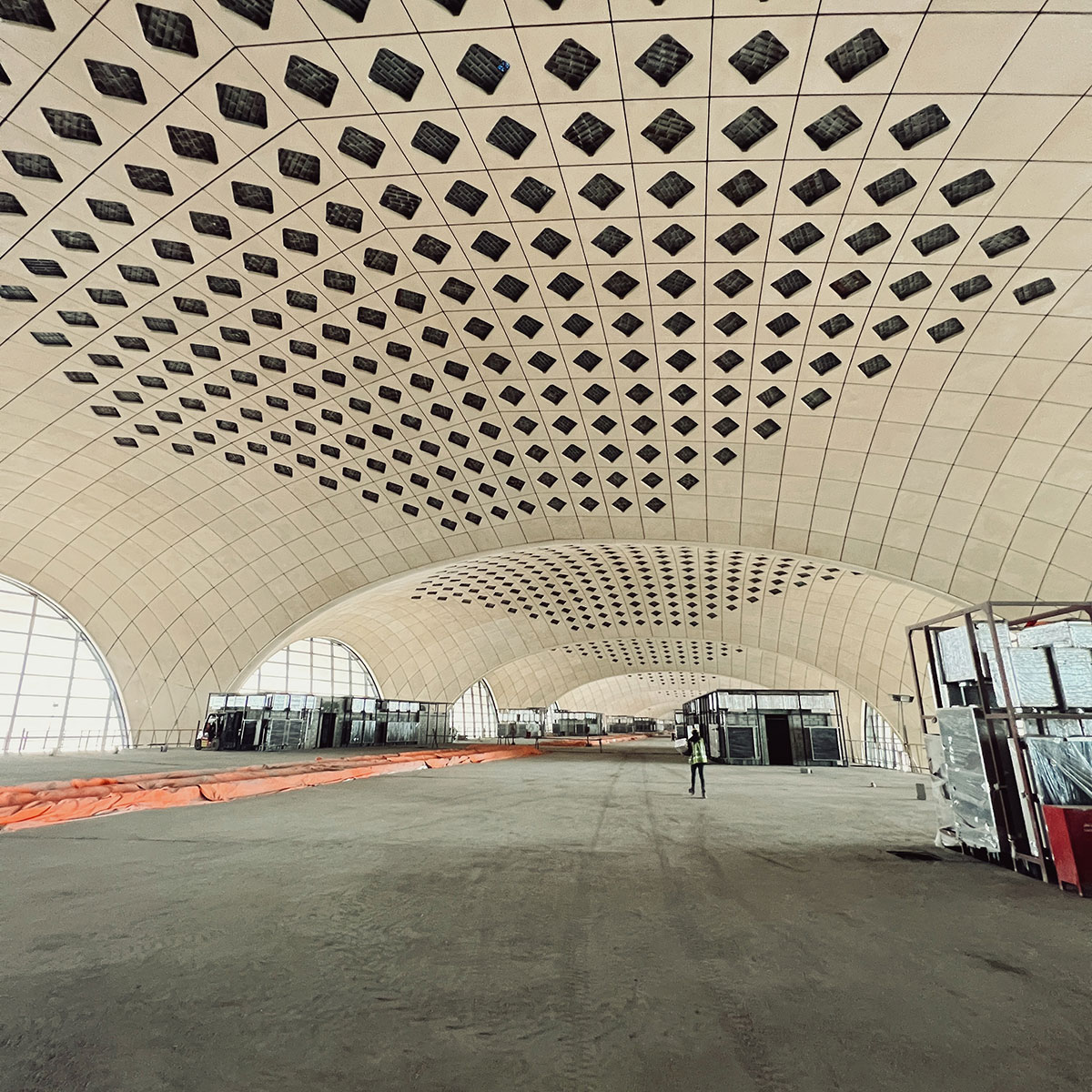 The airport is huge and not just when compared to our existing airports, it's proper international standard airport huge. From what I could tell the airport structure had been completed and the majority of the work I saw taking place was at the aircraft gates, the parking lot area, and the large bridge that will take the cars up to the arrival area. I wasn't given a completion date but according to previous articles published, the deadline for completion is later this year.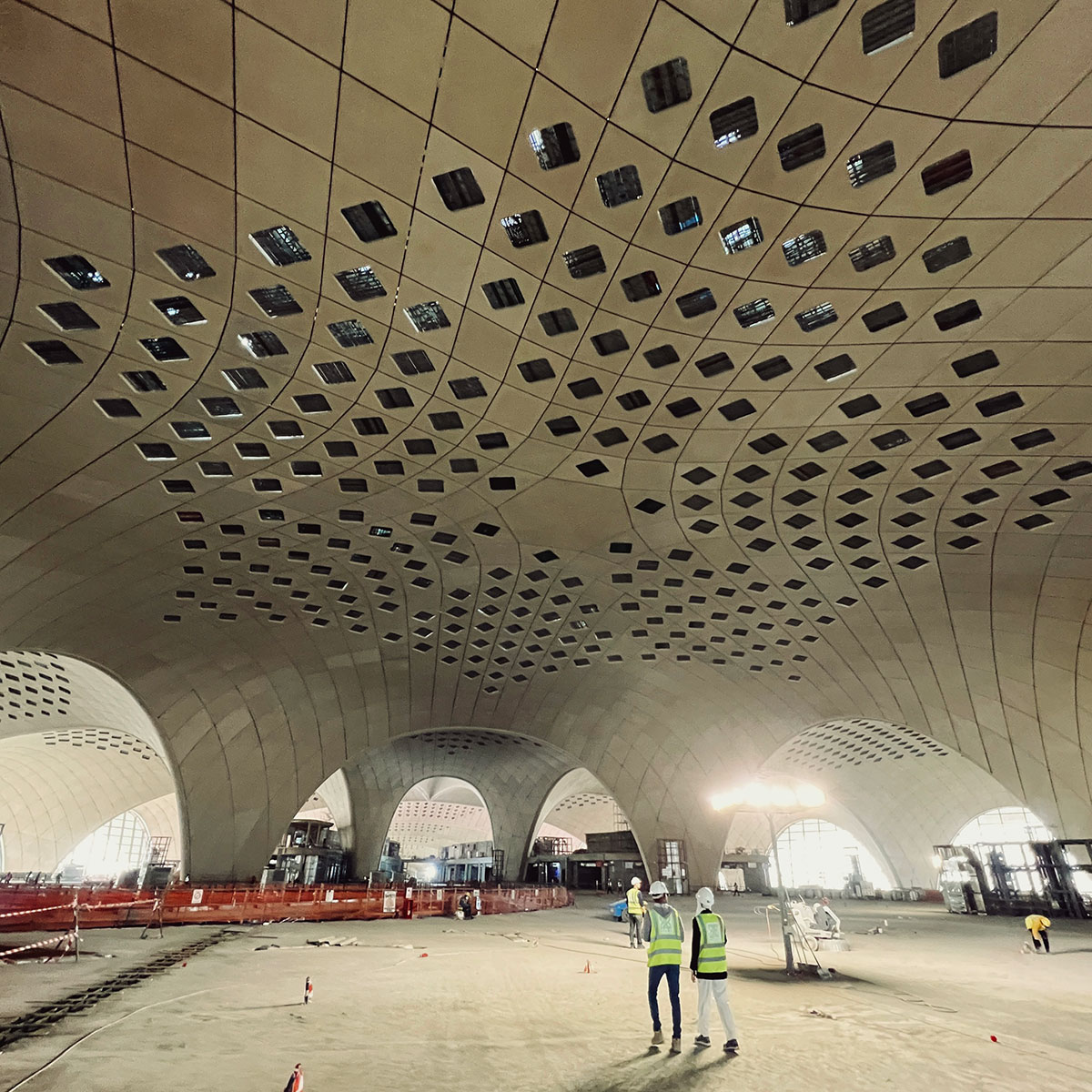 One thing that caught my attention while walking around the construction site was how clean it was. That's part of the requirements in the construction phase when you're aiming for a LEED certificate, they have a dedicated crew whose job is to go around the site cleaning it up and recycling as much of the waste possible. Right now 86% of the collected waste is recycled which is extremely impressive. Obtaining a LEED certificate involves more than just recycling waste. For example, they sealed off AC ducts during construction to prevent dust from entering and compromising air quality once the airport is operational. We won't even get a "new paint smell" when the airport opens because they're controlling the kind of chemicals used inside the paint. It's a legit operation.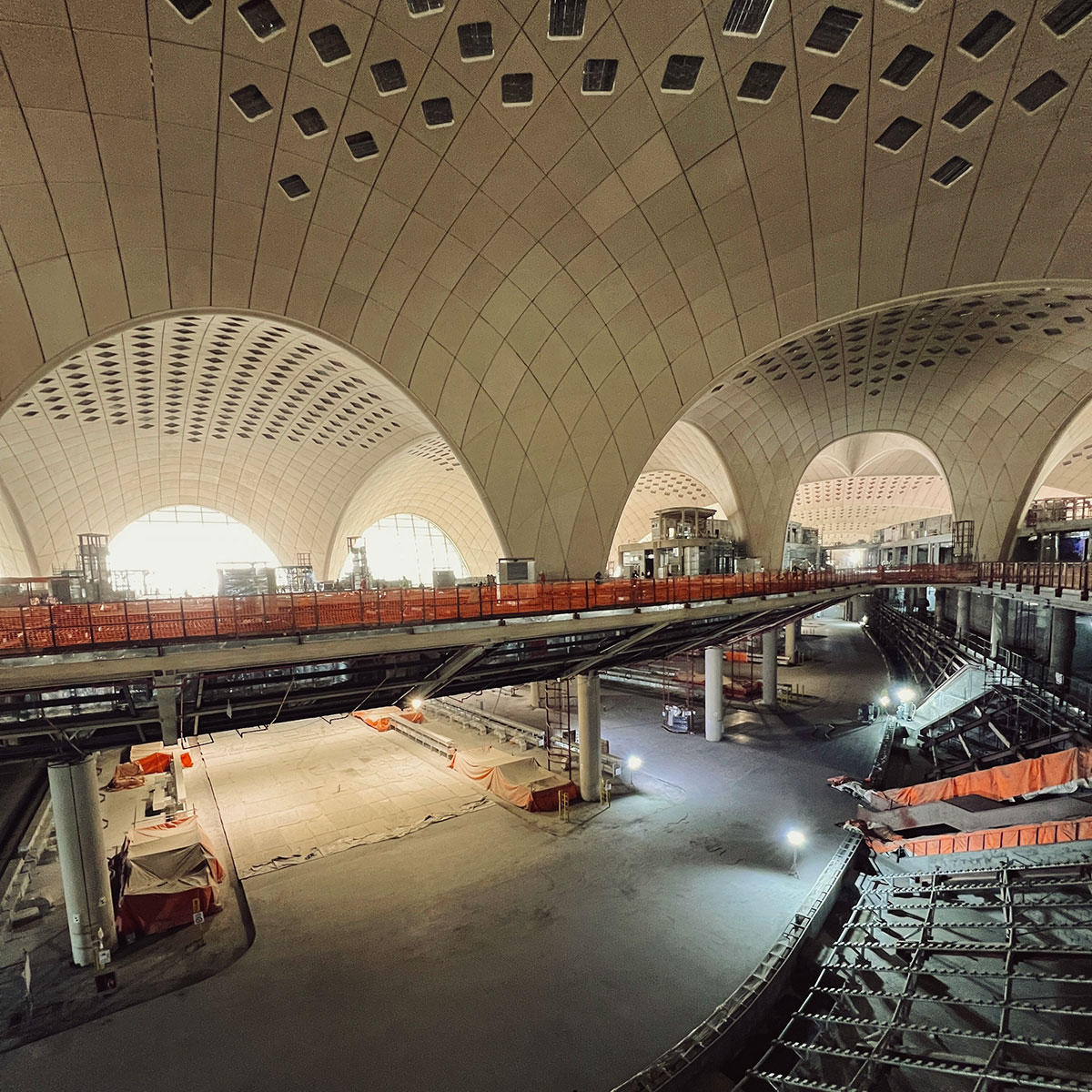 After walking around the airport yesterday and imagining how it's going to look once it's completed, I can't wait for it to open up. It's the airport we've always wanted, I just hope by then we get Smart Gates for passport control.