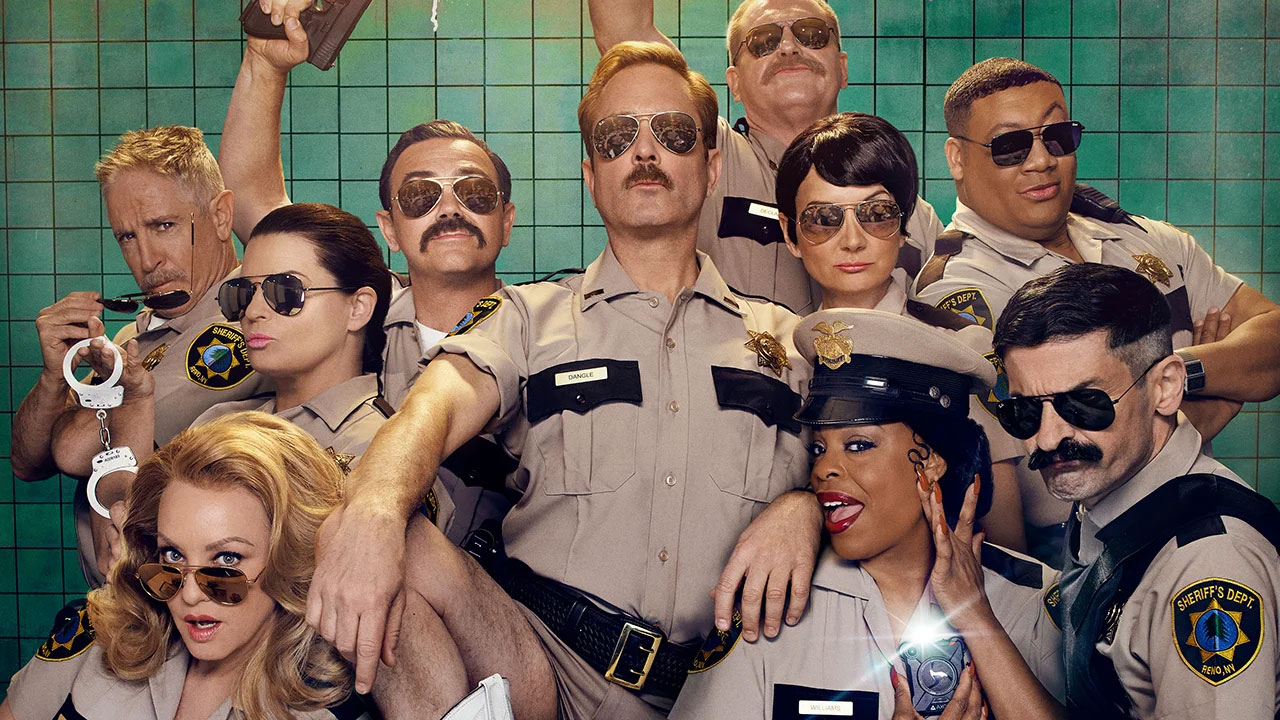 This past week other than Yellowstone I started watching Yellowjackets again. I had stopped at episode 8 a couple of years ago because I was finding it super boring and decided I'd give it a shot again. Nothing has changed, I still find it uninteresting but I'm just powering through and using it as background TV.
On the other hand I did start rewatching Reno 911! from the start. I'd only watched it when it had originally come out and remember it was hilarious, all those years later it's still as funny and the jokes all hold up. Only issue is I realized Peacock crops the footage so it fits the 16:9 aspect ration so it all feels too zoomed in and also it's not HD.
What have you been watching?
Movies at the Cinemas
The movies below are now showing at the local cinemas:
New This Weekend:
The Collective (3.2)
The Nun II (6.3)
Other Movies Showing:
Blue Beetle (6.8)
Cats Museum (4.4)
Elemental (6.8)
Gran Turismo (7.0)
Meg 2: The Trench (6.0)
Oppenheimer (8.7)
Retribution (5.5)
Sound of Freedom (7.8)
The Dive (5.6)
The Equalizer 3 (6.9)
The Hero of Centopia (6.2)
The classic films below are currently showing at the 1954 Film House:
Bringing Up Baby (7.8)
Space Jam (6.5)
The numbers in brackets refer to the IMDB rating at the time of publishing.