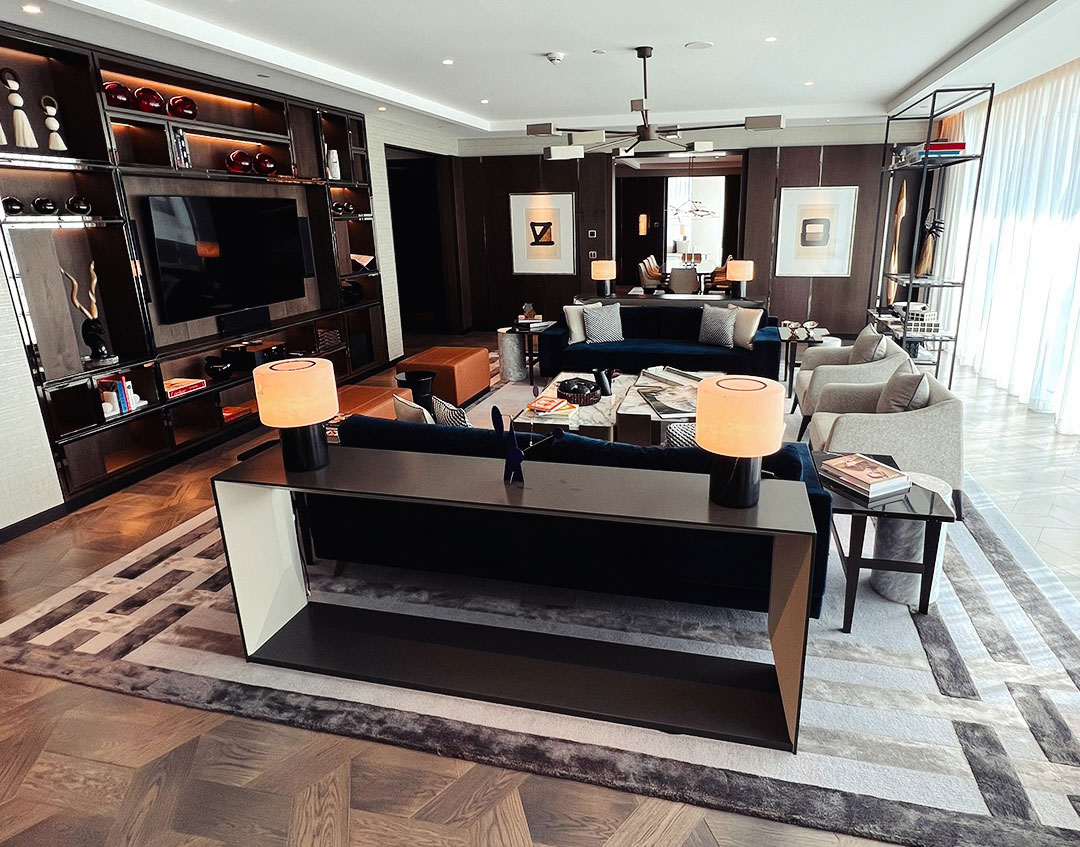 If you ever wondered what a KD2,000-a-night hotel room looks like, here you go. I originally saw this room last summer when the Grand Hyatt gave me a tour of the hotel, but back then the room was still being accessorized so I didn't share any photos. A few days ago I went back to see the room because I figured it would make an interesting post.
So here are some facts:
– This is the Presidential Suite
– It's 260 sq m
– It's basically a luxurious large apartment, with 2 bedrooms, 3 living rooms, 3 bathrooms, a walk-in closet, a large dining room, a kitchen, and its own private elevator access
I tried to cover the whole room on video in under a minute and barely made it. I even had to leave out some parts like the kitchen and some corridors, that's how huge the room is. Swipe left for the walkthrough video.
I heard there's a KD4,500 per night hotel room in Kuwait as well which makes me think I should probably check that out next.