Post by Mark
Mubarak Almubarak is a Kuwaiti director who I've actually posted about before since he's also a special effects artist and a pretty good one. His previous short film I posted was called "My Life" which I've gone ahead and embedded again below. I loved that short film because the crumbling and destroyed Kuwait City landscape reminded me of a scene from the movie "I Am Legend".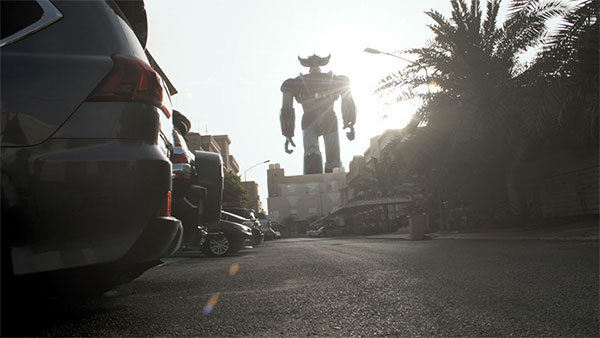 Well Mubarak is back with another short this time featuring our favorite Japanese super robot, Grendizer. In the short film which I've shared above, you'll see a destroyed Kuwaiti neighborhood as well as a bunch of short robot battle scenes that takes place in the middle of Kuwait City.
According to Mubarak he's going to start working on a bunch of new fun personal projects and fan films and he's starting off with this one. I love it, makes me wish it was a much longer film. His production house by the way is called [NGU Productions]
My life (Spec ad) from Mubarak Almubarak on Vimeo.