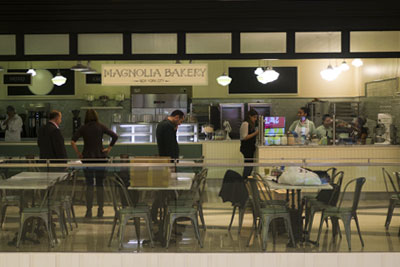 I was invited to pass by Magnolia Bakery today for a sneak peek and while there I met with Bobbie Lloyd, the president and operating partner who filled me in on the brands history as well as what's in store for the Kuwait location. The Kuwait store will be the 10th Magnolia Bakery in the world with seven branches located in the US, one in Dubai and one that recently opened in Beirut. If you live in Doha you'll be pleased to know Magnolia will be opening there next month as well.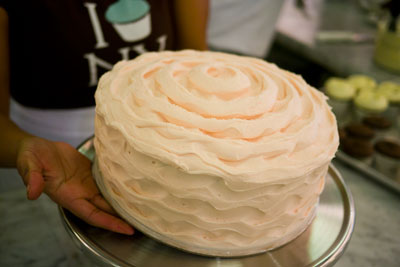 Those of you who know Magnolia Bakery will notice one big difference with the Kuwait location and that is they'll be serving savory dishes like pasta and sandwiches alongside their desserts. This will be the first Magnolia Bakery branch that will be serving savories with the second being the Beirut location.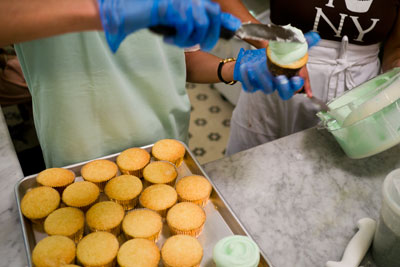 While getting a tour of the location I was asked if I wanted to ice a cupcake. Since I'm a klutz and I didn't want to embarrass myself I politely said no but they insisted I give it a shot. After a short lesson I was handed a bucket of icing, a cupcake and a spatula. Even though the Magnolia Bakery staff make icing look really easy I knew it wasn't going to be but I gave it my best and my cupcake actually didn't turn out THAT bad.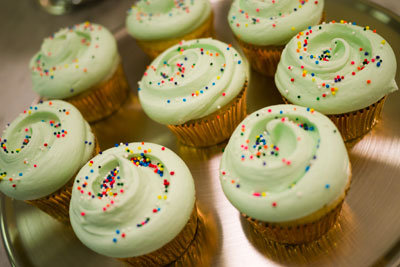 Magnolia Bakery is located on the mezzanine floor of Hamra Tower and will be opening up this coming Wednesday. If you want to find out more about the brand you can visit their website [Here]