This is just a quick update on my 9 year long ordeal with the garbage dump behind my house. Next year will mark the 10 year anniversary of my first post on the issue. It's basically the same crap over and over.
9 years ago there weren't enough bins, since then more towers have come up and Barayih Salem was built and so the area is more popular than its ever been. As you can imagine that means more waste and more garbage.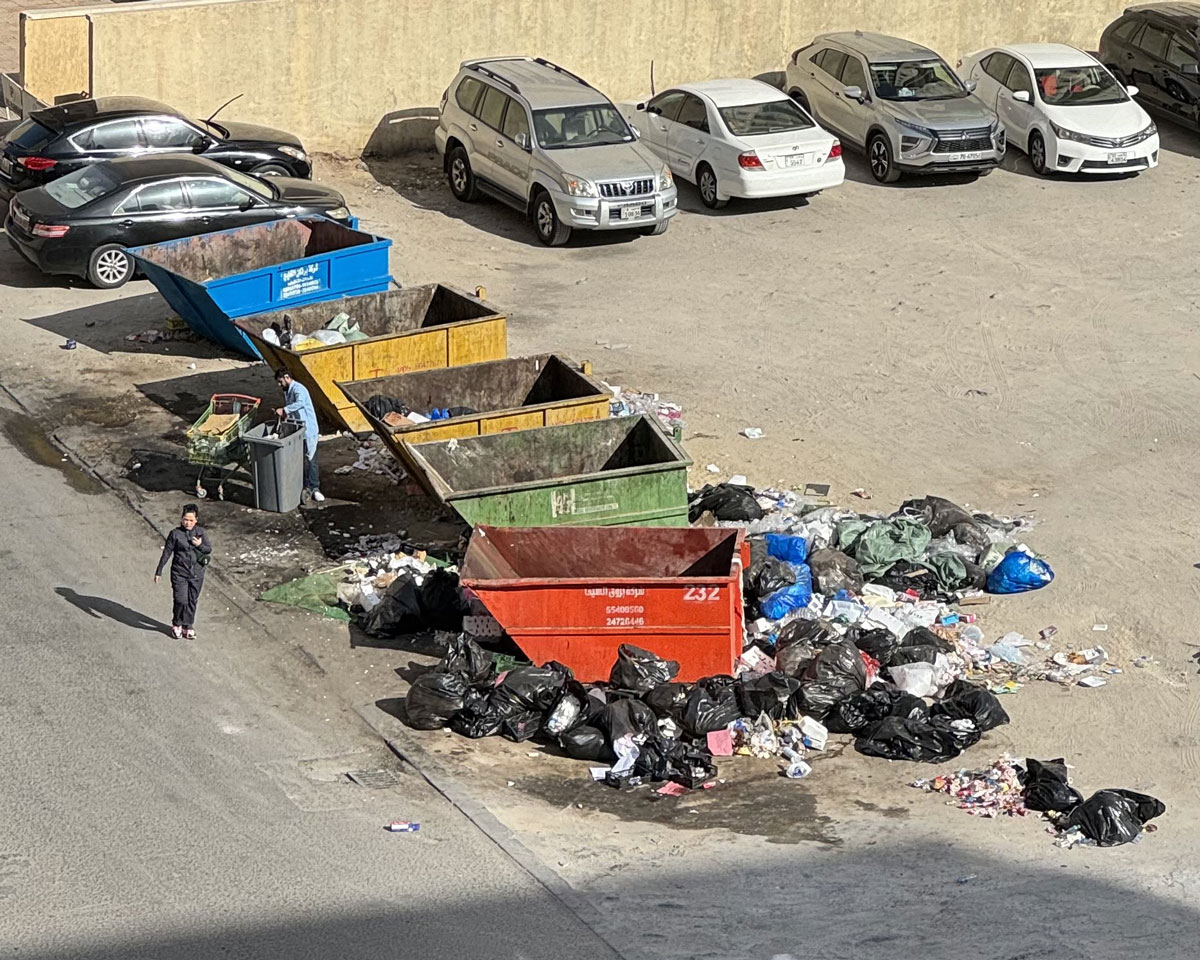 Even though the garbage dump is my view every morning as I grab my coffee and sit down on my computer to post about Kuwait, it only really starts to bother me when the weather gets nicer and I start taking out my classic cars. The cars don't have AC and so I need to have the windows open but as I drive by this garbage dump on my way home, I have to put up with the horrendous smell.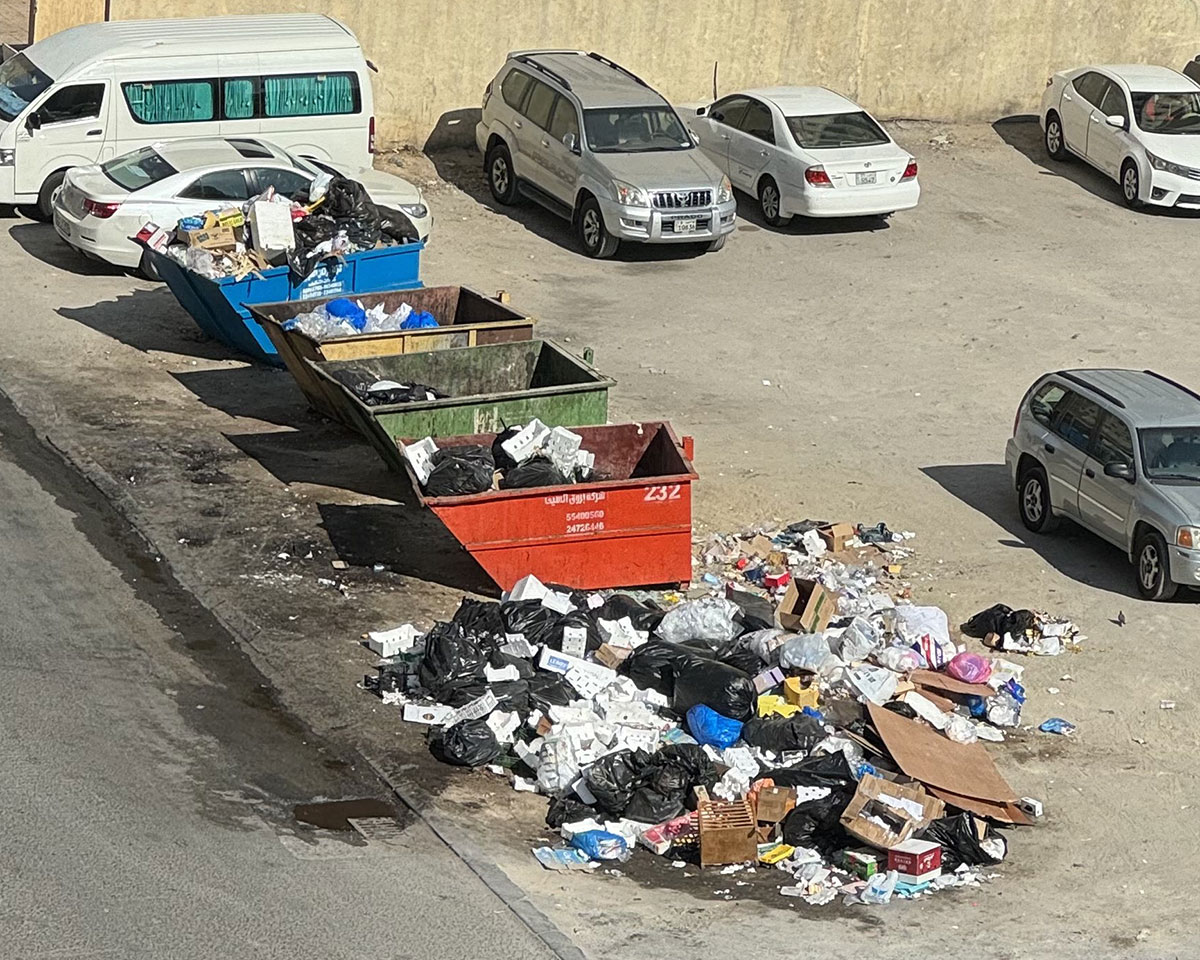 So I decided to send a WhatsApp to the 139 Baladia number to complain. There were originally 5 bins with garbage overflowing. First day they came and cleaned up the overflowed garbage.
Next day it was the same issue so I sent them another message. They came back but they ended up removing one of the bins bringing it down to a total of 4.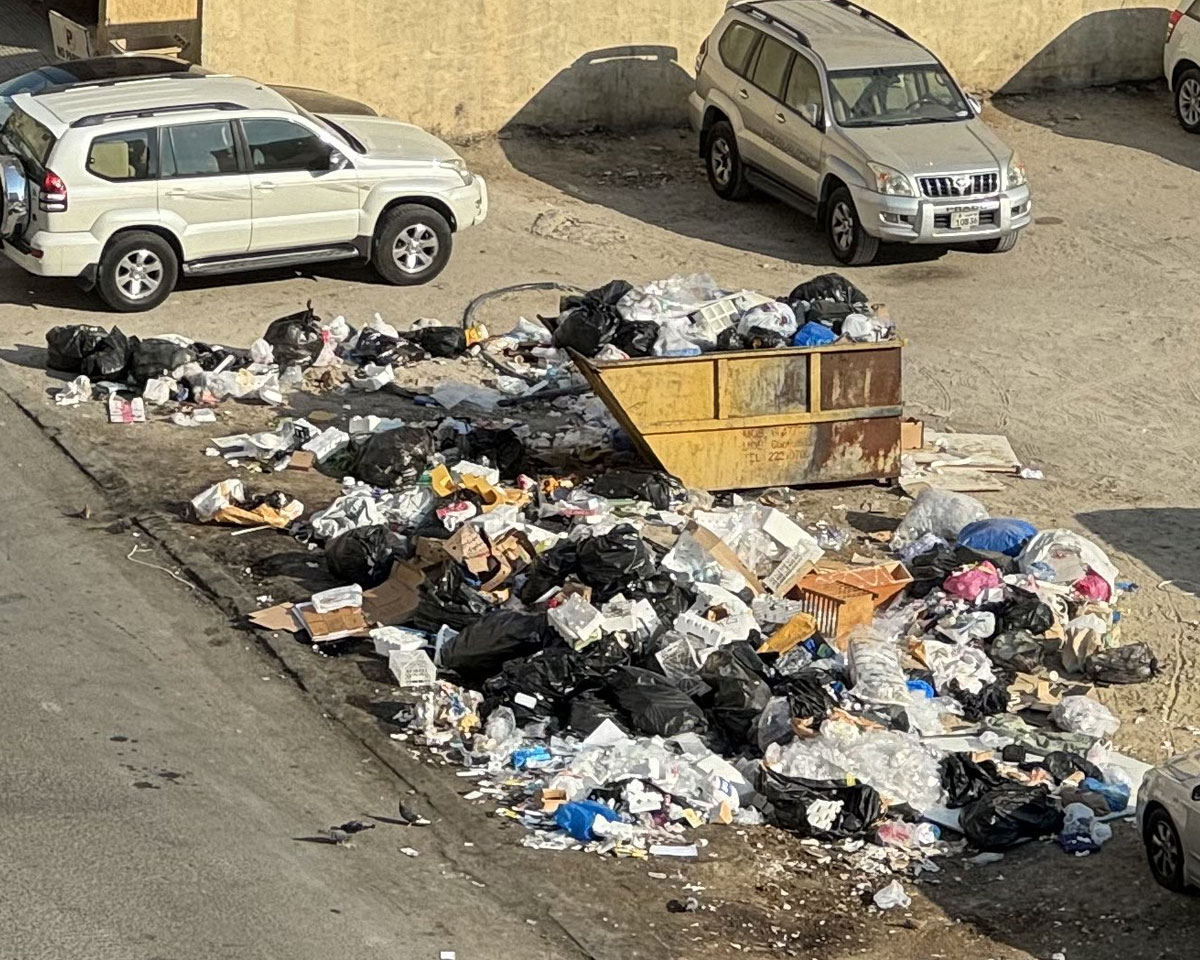 Next day the garbage problem was worse because now we were down a bin. So I sent them a WhatsApp again and they removed 3 bins and left just 1.
I swear I'm not exaggerating, I have this all documented with photos and text messages. As you can imagine I sent a complaint again. So I wake up next day and we have no bins at all, just a pile of garbage all pilled up on the ground.
It's both funny and sad at the same time. I sent them another complaint today, not sure what they might do since they've already taken all the bins. I'll let you guys know tomorrow!