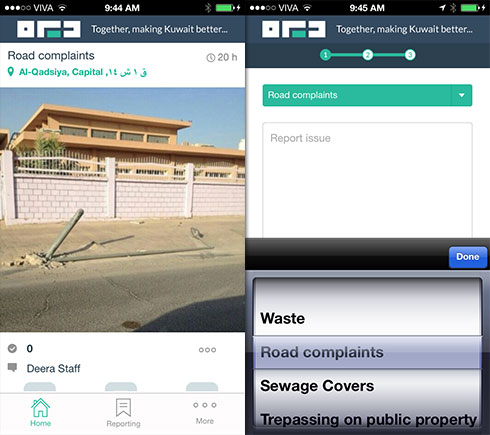 Back in April I posted about Deera, an iPhone app which allows you to report issues with public services. The way it worked was fairly simple, you snapped a photo of the problem, specify what the issue was along with the location and then submit it. But does it work? Yes it does!
Last night I decided to use the app to report a garbage issue I spotted on my way home and just a few moments ago I got tagged on Instagram with the issue sorted. That's a turnaround of under 12 hours. By flipping through the reported incidents in the app and then checking the Deera app Instagram account you'll see that the majority if not all the incidents are getting fixed right away.
I have to say I am pretty surprised and impressed. Not just at the app but at the fact that the people behind the app are able to coordinate and get action from the different municipalities so quickly. Theres actually a huge pile of leftover construction material right in front of my building that has been there for months which I can't wait to report now. If there was an award for best local app of the year this would have to be it.
If you want try this app you can download it for free from the Apple Store either by searching for Deera or by clicking [Here]