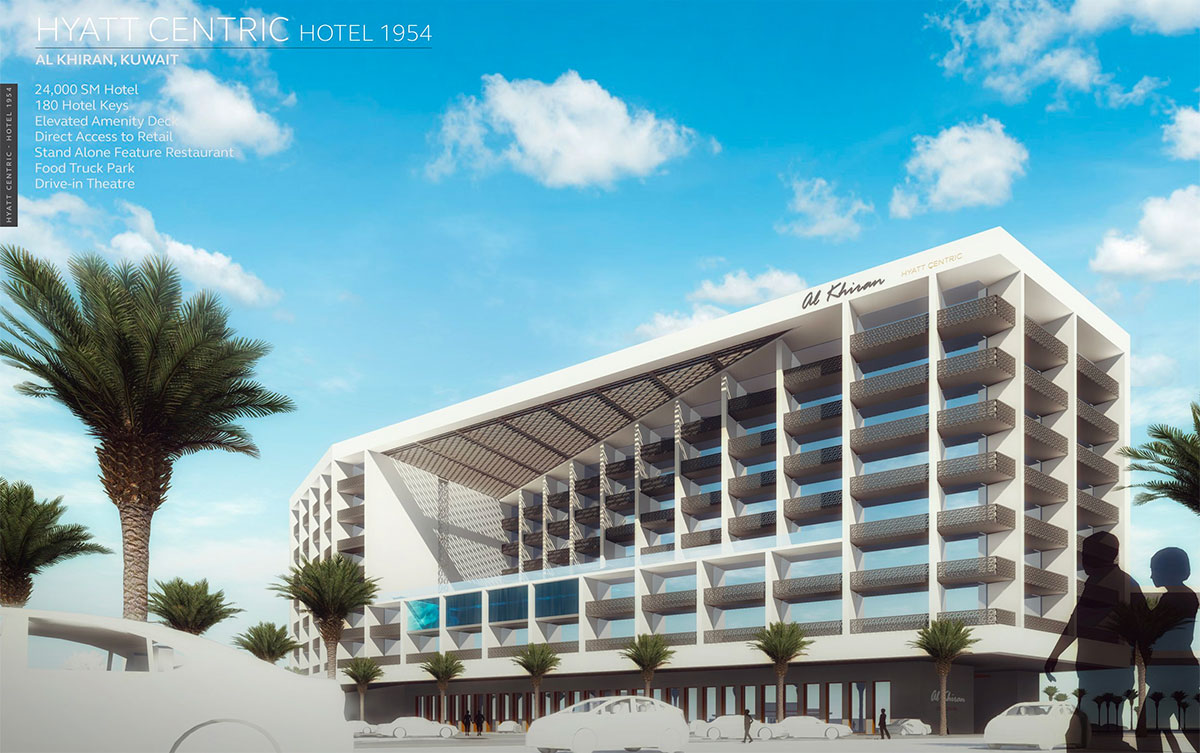 A new 1950s themed hotel is opening up in Khiran:
The Kuwaiti people have a nostalgic view of the 1950s and the associated era of timeless cinematic classics. 1954 hotel provides a glimpse into this era by bringing back common elements from this period and linking them to more current trends. The drive-in cinema and food truck park both promote a more casual environment with direct links to the 1950s. The hotel provides architectural references in both form and detailing, while still being a modern example of hospitality.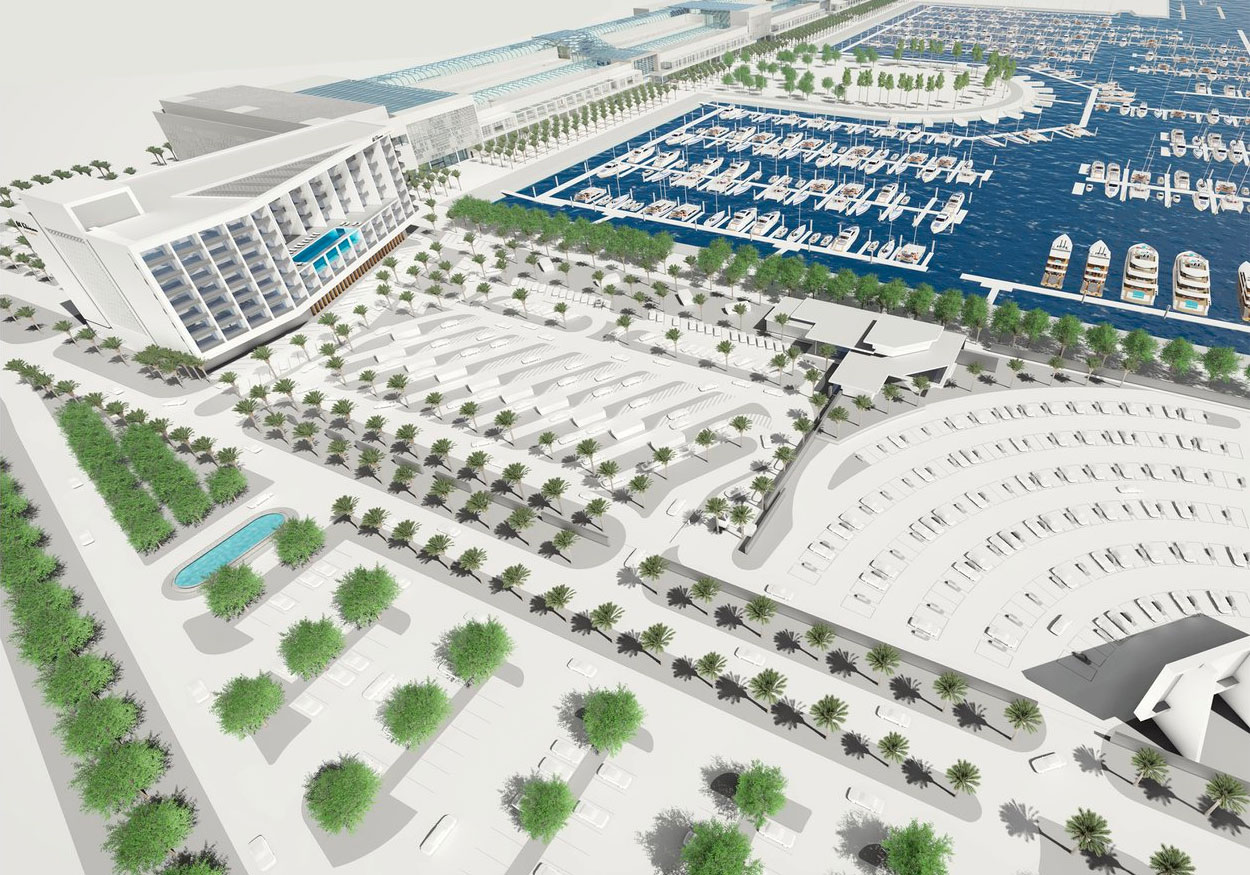 No opening date was shared but the mall the hotel is connected to is expected to open in May. More info and renders here.
Thanks lovelykuwait & ChaoticTranquility