Posted by Mark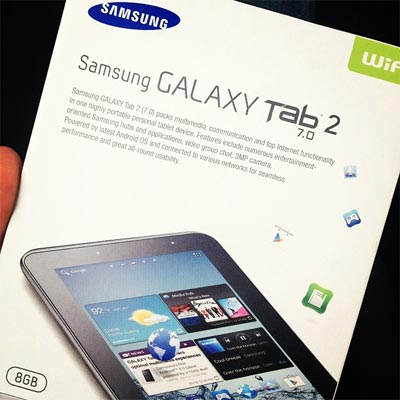 Just to be clear from the get go, this isn't a review about the Galaxy Tab 2 as a tablet nor is it a review of Android's new ice cream operating system. I have an iPad and I wouldn't replace it with an Android device. The reason I got the Galaxy Tab is to replace my Archos 7 portable media player and this is what this post is about. So Android fanboys can put down their keyboards and relax.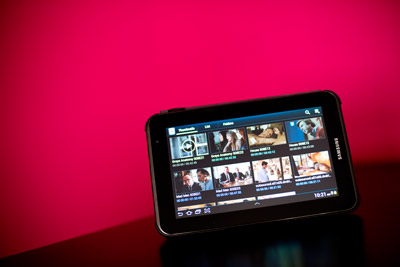 Back in 2009 I bought the Archos 7 to use as my media player for when I traveled. Before the Archos I was watching movies on my tiny iPod screen (the classic iPod not the touch) so moving to the larger 7inch screen was a huge improvement. Not only that but my Archos also had a large 160GB drive, a replaceable battery that lasted 10 hours and would play any non-HD video format without requiring any time consuming format conversion. Over the years though I've started getting more and more HD files and the Archos started to choke. It couldn't play a lot of the new formats and it also couldn't play most of the HD stuff I threw it's way so I started looking for an alternative.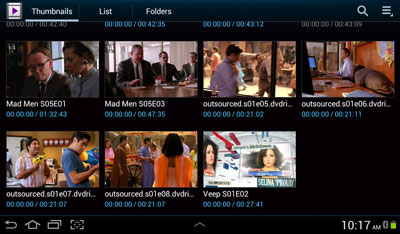 I wanted a 7inch screen, a large hard drive, a replaceable battery and the ability to play HD files without an issue. Surprisingly I didn't find a media player that had all that so I started being more flexible with my requirements and in the end went with the Galaxy Tab 2 with a 7inch screen. The screen size was correct, it would play any video I threw at it and the battery life was fairly decent coming in at around 6 hours of non stop video playback. But it only had 8GB of internal memory and the battery couldn't be swapped. Two issues I figured I could solve easily. The Galaxy Tab has a microSD card for expandability and I figured I could take multiple 32GB cards with me on long trips. I also wanted a swappable battery for long trips and although I couldn't swap the battery on the Galaxy Tab, I realized I could purchase one of those Mophie PowerStations which charge gadgets using a USB port and just run my Tab off it during long flights. Of course the Tab is also a full fledged tablet so I could if I wanted to browse the web or perform other tasks on it if I needed to.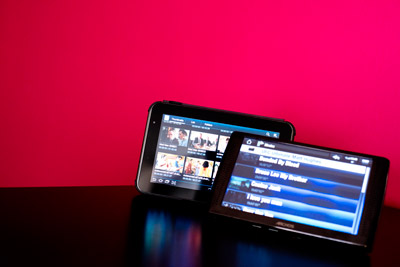 After taking the Tab on two trips with me I've come to the conclusion that I made the right decision. Although I've lost some of the features that made the Archos 7 so great I did gain three important benefits (among others). The first is that the Tab is much lighter and thinner than the Archos 7. This makes carrying it in my shoulder bag a lot more pleasant. The second thing I also gained is a much better screen with improved visibility from all angles and better touch sensitivity. I've also thrown a whole bunch of video formats at it including 720p HD movies and the Tab has played every single one of them without an issue.
So if you're looking for a great media player this is what I recommend you get. I purchased it from Amazon back in May and it cost me KD82 in total and that includes shipping to Kuwait using DHL's Borderlinx. I couldn't find it in Kuwait back then but they might be available here now. [Amazon Link]