Posted by Mark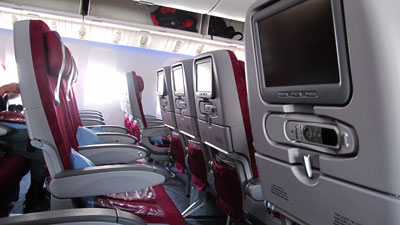 I flew over to New York via Qatar Airways. I didn't have many options since I was looking for an airline that would fly non-stop from the GCC to New York. My two best options were Qatar Airways and Emirates with the later costing a lot more. The flight from Kuwait to Qatar was around and hour and it had to be on one of the worst planes ever. There was no legroom, I have no idea how I managed to fit in my seat. The legroom was so bad I couldn't even put my small bottle of water in the seat pocket in front of me because I my knees were hitting it. The flight was packed but luckily it was just an hour. Once we landed to Qatar we had to go through airport security. Because it was nearly boarding time for my second flight they had a fast track lane for us which was great. Once done we got to our gate only to realize we had to go through a second more intense checkpoint but that was fine since we had plenty of time to spare.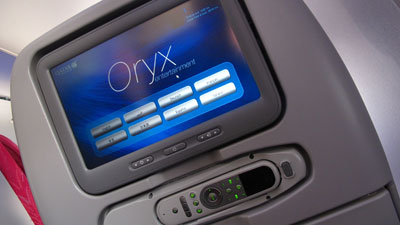 The Doha-NY plane was a lot bigger off course and newer. Its the Boeing 777-330 ER and it was equipped with a pretty cool and fast entertainment system with USB ports on the seats. They had over 200 on demand movies ranging from new stuff like Avatar and The Book of Eli to classics like Bullitt, Raging Bull and North by Northwest. They also had over 200 episodes of various TV Shows. I didn't watch anything on their entertainment system since I had my Archos 7 with me preloaded with over a months worth of my favorite shows (I stopped watching everything once I booked my tickets and have been saving them for this trip).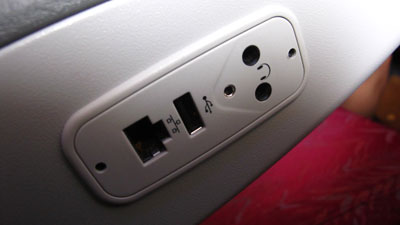 The legroom was pretty good and I never felt uncomfortable. The plane took off at 8AM and I was able to quickly fall asleep since I hadn't slept all evening. I woke up at various times during the flight but overall it was a lot more comfortable than I was expecting my trip to be.