Posted by Mark
Although I've been trying out burgers on this trip, I rarely have any when I come to Lebanon since the burgers here aren't good at all. Instead I usually have other things: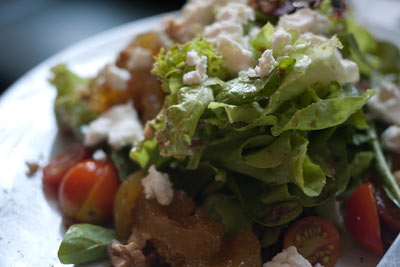 Salads
I think the salads in Lebanon are better than the ones I have in Kuwait. The salads are lighter and taste better, probably because restaurants have access to better produce. I had the one pictured above yesterday and it came with goat cheese, walnuts, baby tomatoes, lettuce and figs for a bit of sweetness. It was great.
Pizza
For some odd reason pizza is extremely popular in Lebanon in the same way burger joints are popular in Kuwait. It seems every place around the corner makes pizza and most of them are pretty good. I end up having pizza maybe every other day and every time at a different place.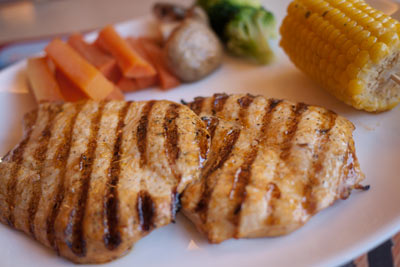 The Healthy Alternative
When I'm on vacation I'm off my regular diet but I also don't like overdoing it since I end up feeling guilty. Other than salads there is one healthy dish that I love having and it's the one above called the light grilled chicken. It's delicious and very tender grilled chicken that comes with steamed carrots, mushrooms, broccoli and corn. I also order a side of honey mustard with it and I end up wiping the plate clean since everything on it including the broccoli just tastes amazing.