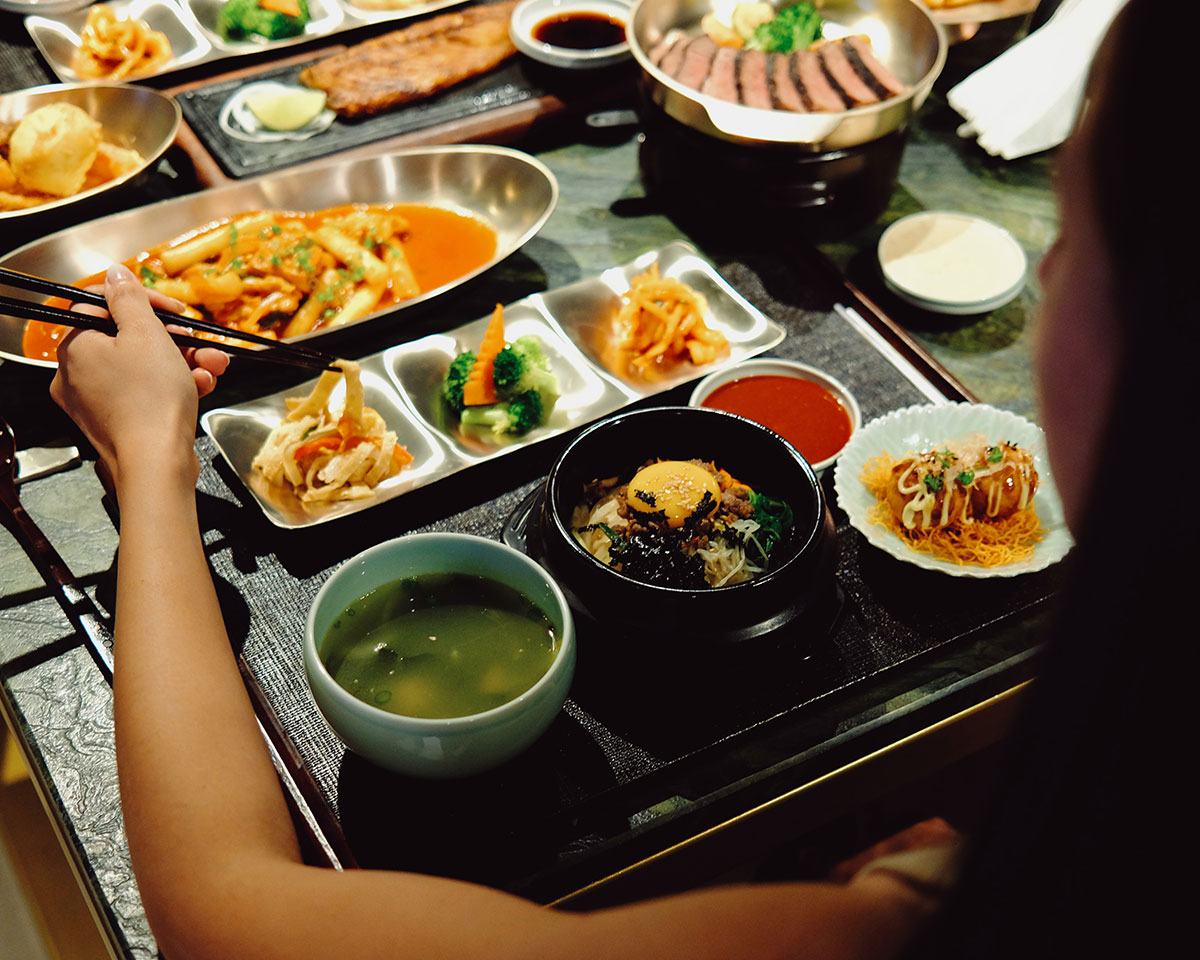 Those of you who remember when the Korean supermarket Singarea was in Dajeej might remember they had a very cool Korean restaurant upstairs. That restaurant closed in 2012 and since then Singarea has moved out of Dajeej and opened several stores around Kuwait including their most recent one at Boulevard in Salmiya. When I first visited that location, I noticed they had an area in the back for a small restaurant and I got excited since I used to be a fan of the one in Dajeej. Yesterday morning the owner of Singarea got in touch with me and invited me to pass by for a tasting.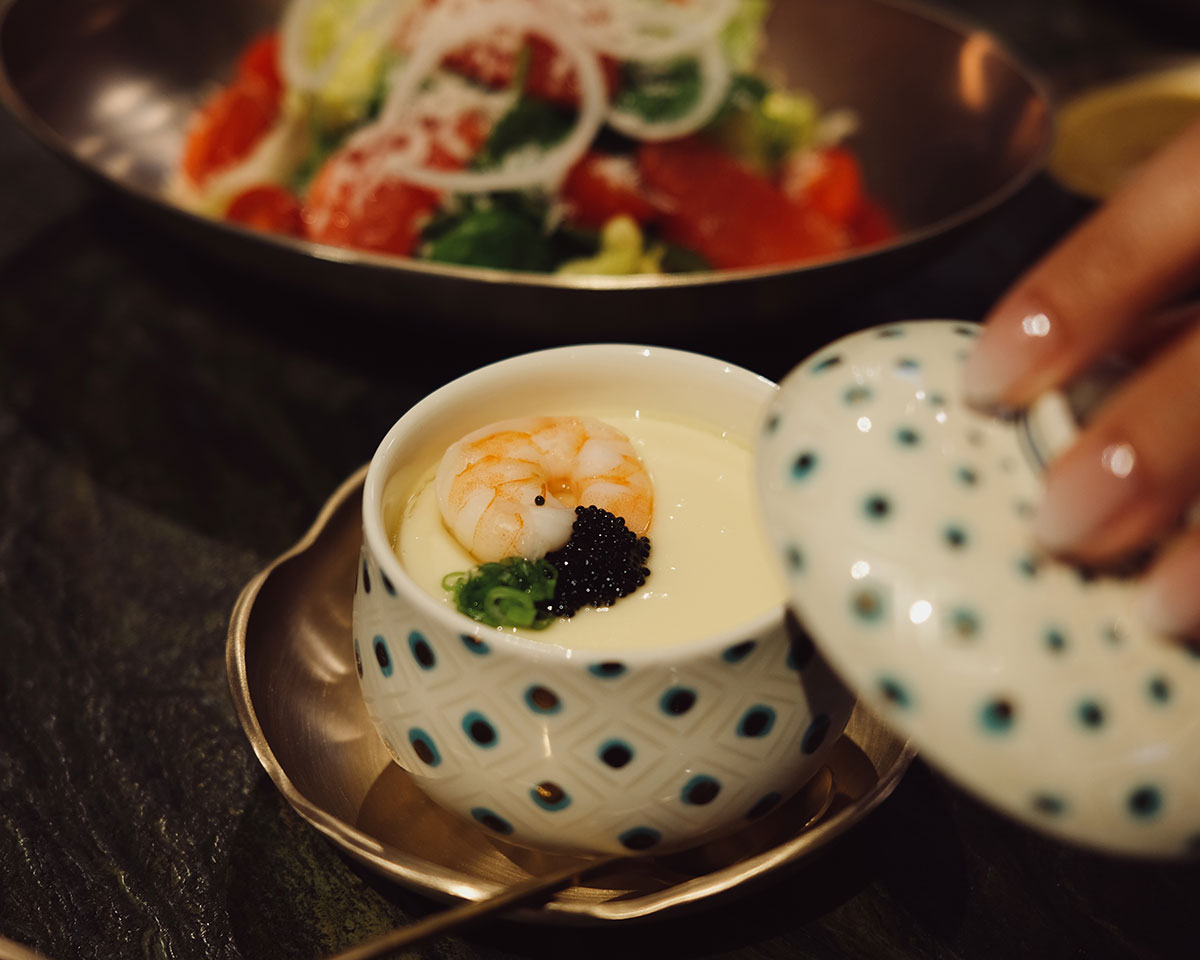 The whole invitation thing happened quickly and last minute since I'm traveling this weekend and we were trying to make it work before I left. I even struggled to find a friend to come a long but luckily I did because there was a lot of food to try. Since I was a fan of the previous Singarea restaurant, I didn't really ask any questions about the place, I just headed there not knowing what to expect but figured it would be the run of the mill Korean restaurant.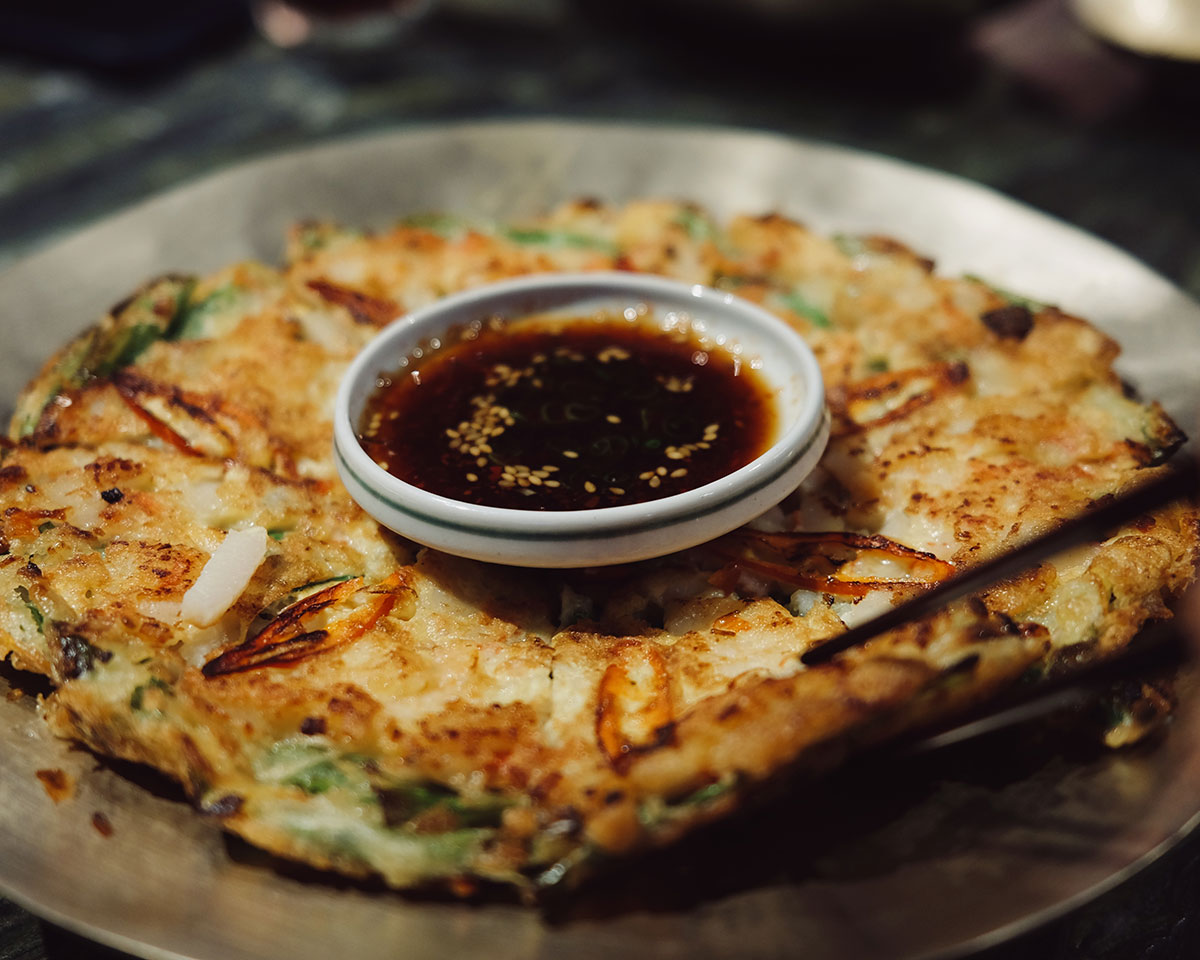 But, when I got there and sat down, a few things caught my attention. The first were the expensive Devialet Phantom II speakers hung around the restaurant, then I noticed the heavy brass side plates on the table with handmade lacquered chopsticks. I didn't think of it much until they brought out the first dish and my friend was like Mark, I think this is fine dining.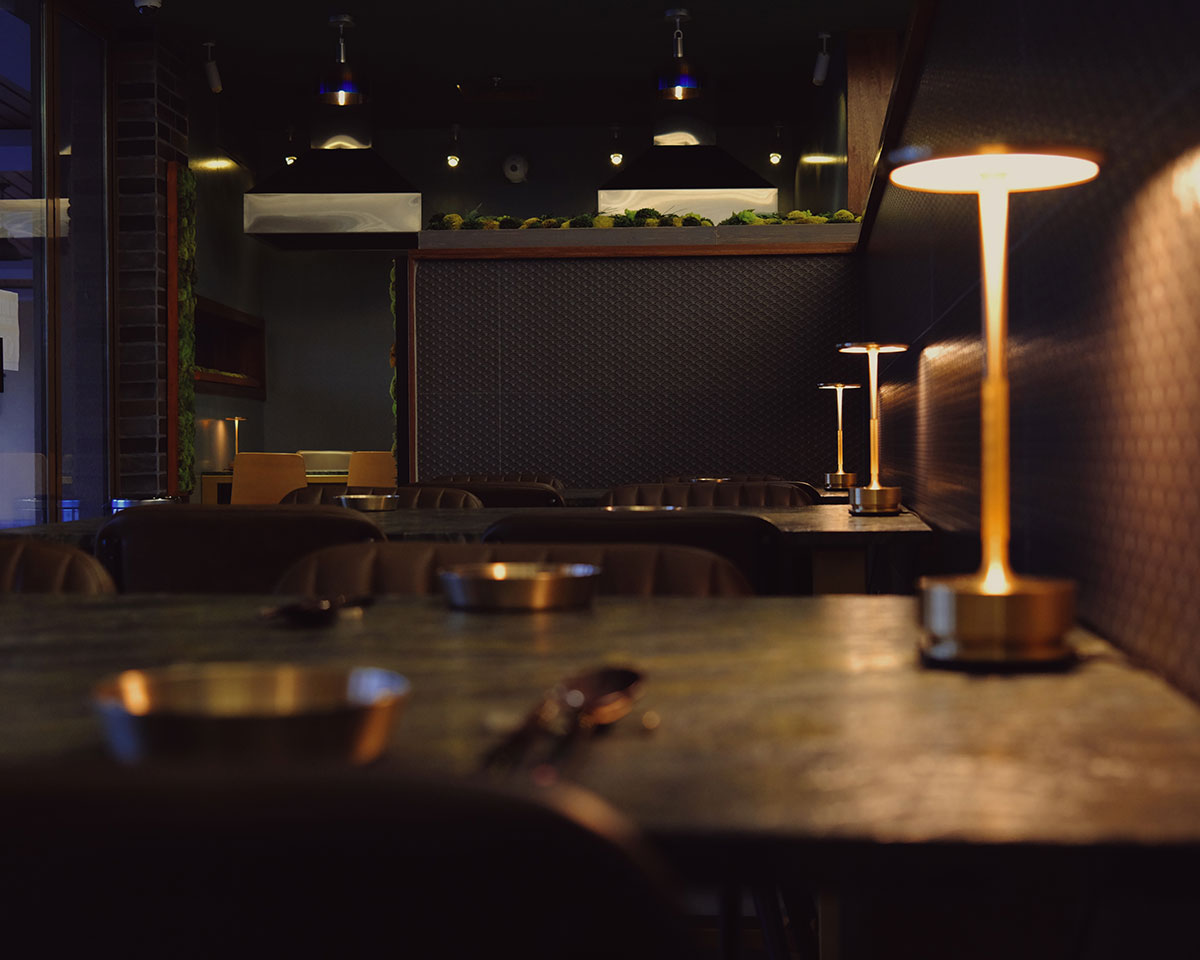 They didn't have a menu because it was still being worked on so they brought out dishes for us based on their recommendation. The first dish was a custard egg with seafood, something I've never had before and the presentation looked pretty fancy. Right away they captured my interest and I was now really intrigued about the place. One by one the dishes started coming out, we got a grapefruit yuza salad next, then a seafood pajeon, tteokbokki (the best rice cakes I've had), both a beef and seafood Albap served bento box style, and more. It was a lot of food and a lot of different and exciting flavors to try. The seafood pajeon (the pancake like dish) is now probably my favorite Korean dish ever, it was so good and bursting with so many different flavors, it's the dish thats going to keep me going back. But really everything we tried was visually interesting and delicious except for probably the galbi steak dish which I felt needed some sauce on the side to dip into.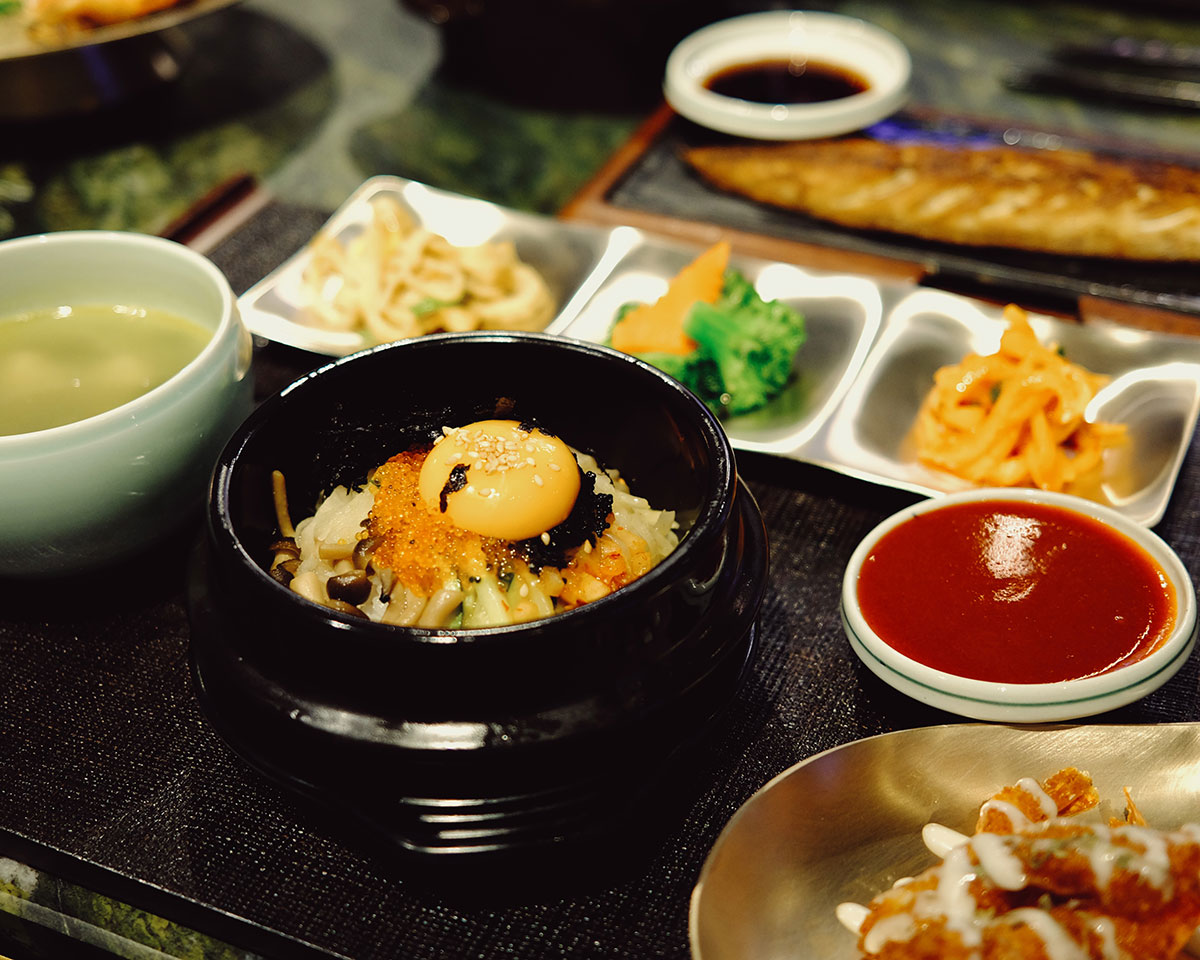 Once we were done I sat with Penny the owner of Singarea, a young trendy looking guy with long hair and cool kicks. His father opened Singarea in Kuwait over 40 years ago and now he's taken it over. He explained to me his concept of wanting to serve premium Korean dishes but without the high prices usually associated with it. He's starting off small (the restaurant has only 6 tables) but has the ability to expand later. They hadn't finalized the prices or menu yet when I visited, but they're aiming for an average paycheck of around 8-10KD per person.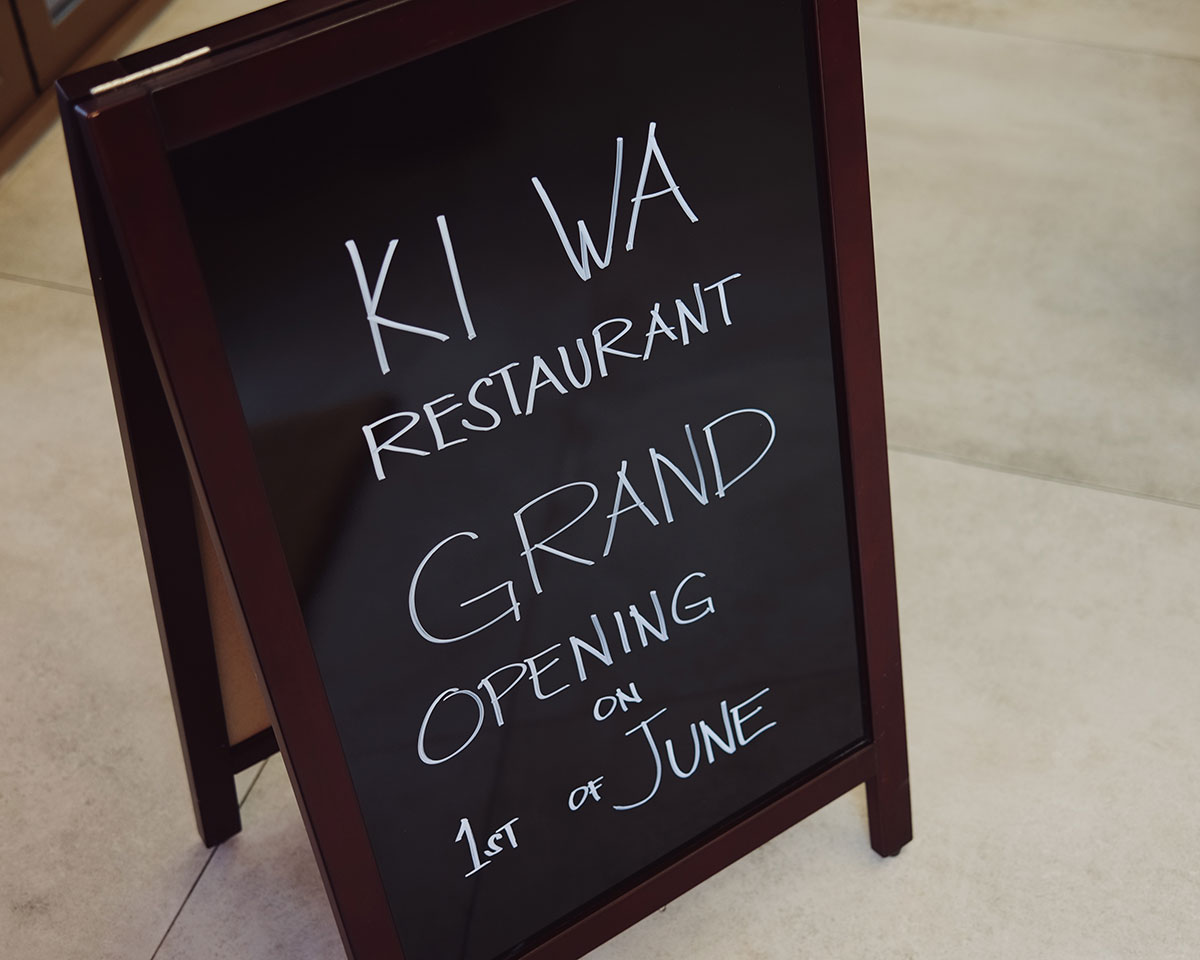 KI:WA (or just Kiwa) is aiming to open next week on June 1st. It's located at the back of the Singarea store in Boulevard next to the lake, and they'll be open for both lunch and dinner. You can stay posted on the restaurant and the opening by checking @singareamarket or @kiwa.q8
Update: So turns out the galbi steak dish came with a pepper cream sauce but I didn't see it since it was hidden from my sight behind the dish 😅