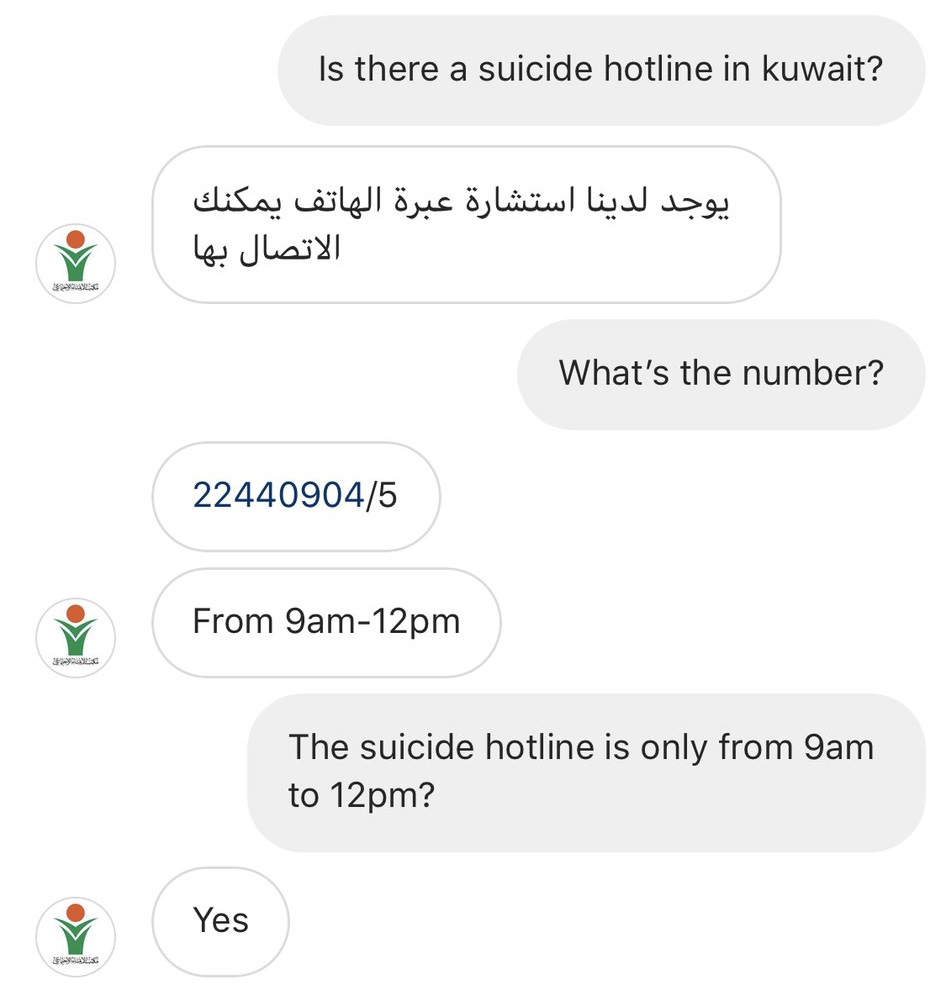 Back in 2018, I posted a list of suicide prevention hotlines in Kuwait. I updated the list again in 2020 with more numbers but today I realized those numbers not only no longer work but have rotated back into the public and are now owned by other people. I called the Kuwait Center For Mental Health and asked them if they had a suicide prevention hotline, that call turned out to be a joke.
The guy I spoke to didn't understand how a hotline would help a suicidal person and told me the person needs to come to them. So after explaining to them the benefits of having a hotline, he said the person should seek help from his family who will then bring them to the center. I thanked him then hung up.
So now I need to update the list of numbers but I'm at a dead end, I think most of the information might be available online but in Arabic. In any case, if you can help me update the list of numbers, get in touch with me.