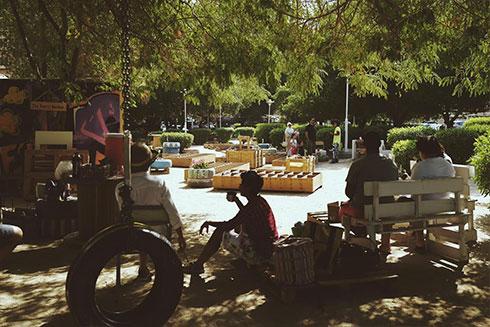 The urban community garden know as The Secret Garden was completely destroyed a few days ago (before picture above, after pictures below). I heard about the news yesterday and was pretty upset by it. The Secret Garden was a perfect example of how an abandoned unknown park could be turned into something so beautiful with the help of a dedicated and passionate community. During the cooler months of the year people were encouraged to come by the Secret Garden every Saturday to either plant, paint, build or just socialize. Lots of parents brought their children who planted seeds and then watched them grow over the winter months. Every now and then you also had the Saturday brunches which brought even more people to the garden. It was such a great project and I was really looking forward to it again this year, but now I am not sure if it will be ready for this season.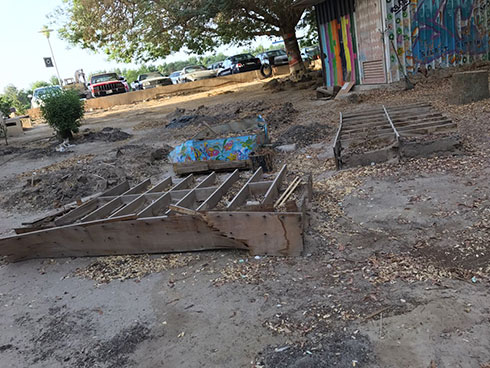 You're probably thinking the garden was vandalized by a bunch of hooligans which is what I had thought at first, but thats not that case. According to Mimi the mastermind behind the Secret Garden project, the garden was destroyed by the Public Authority for Agriculture Affairs & Fish Resources (PAAFR). They're the same organization who a few years ago were laying out poison all over the parks and free trade zone to poison stray dogs (while at the same time accidentally poisoning peoples pets).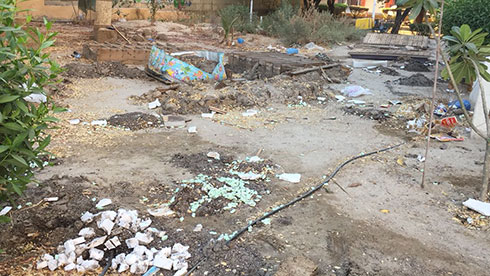 PAAFR reasoning behind the destruction was that the garden was dirty. Even though the Secret Garden wasn't being used because it was the summer and there are municipality workers that are meant to clean the garden (the Secret Garden community clean the garden themselves during the cooler months), PAAFR decided it would be better to destroy the garden then try and reason with the community. The result? A catastrophic mess leaving the garden in shambles and disarray. They even had the garbage bins Secret Garden had placed removed and now the garden doesn't even have trash bins for people to put their trash in. PAAFR also destroyed all the planting stations and just left them lying in the park with nails dangerously sticking out.
The Secret Garden community have been back at the park the past few days cleaning up the mess so they can start rebuilding the garden. I hope they'll get it done in time for this winter season because it was one of the few activities I always looked forward to. If you want to stay posted on the progress then I would recommend you follow @mimikuwait