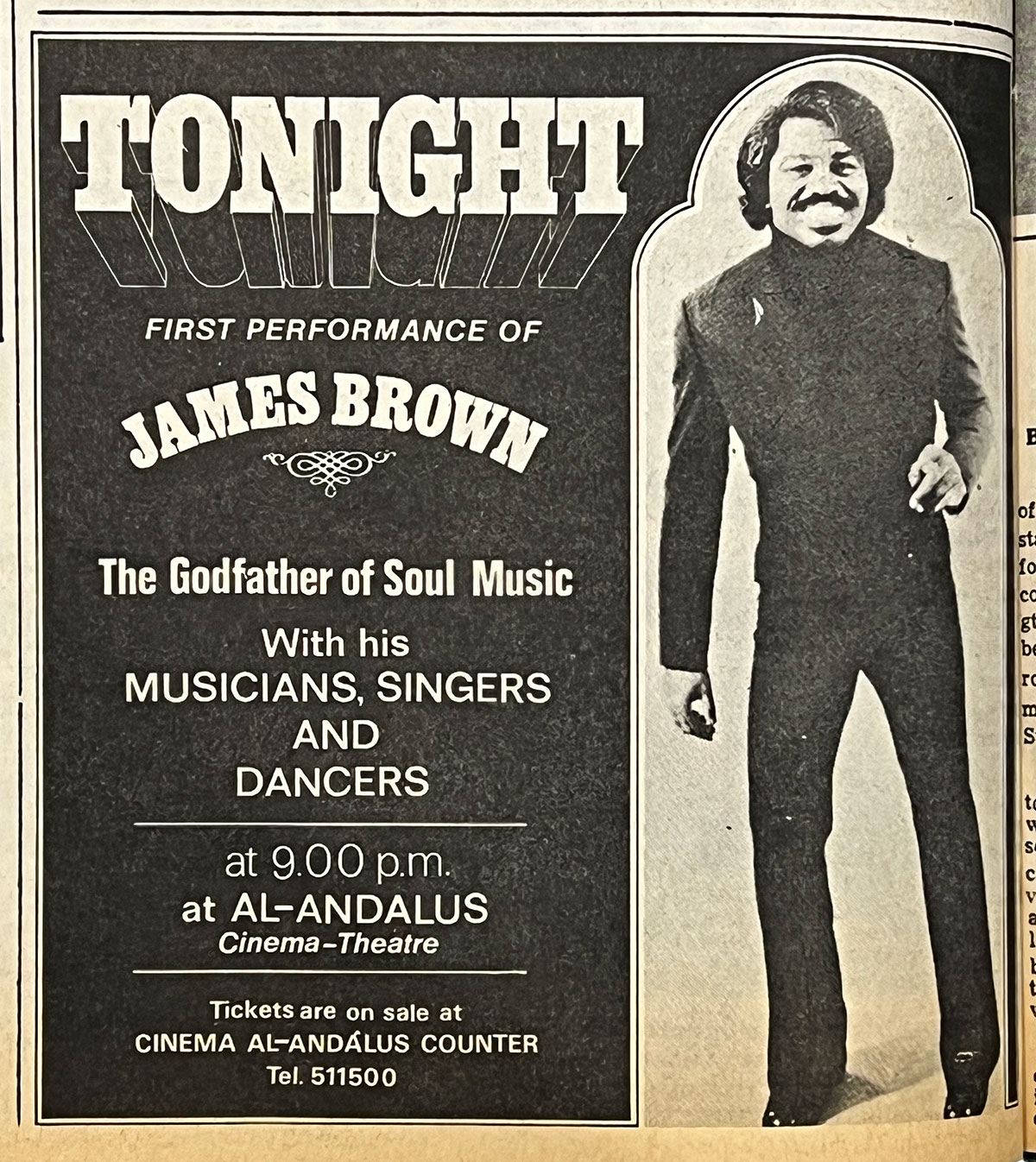 Back in 1978, James Brown came to Kuwait and performed over 7 days at Al-Andalus Cinema in Hawalli. The event was organized by a person called Hussein Abul who over the years had brought other performers to Kuwait including Boney M, Demis Roussos, and Santa Esmeralda.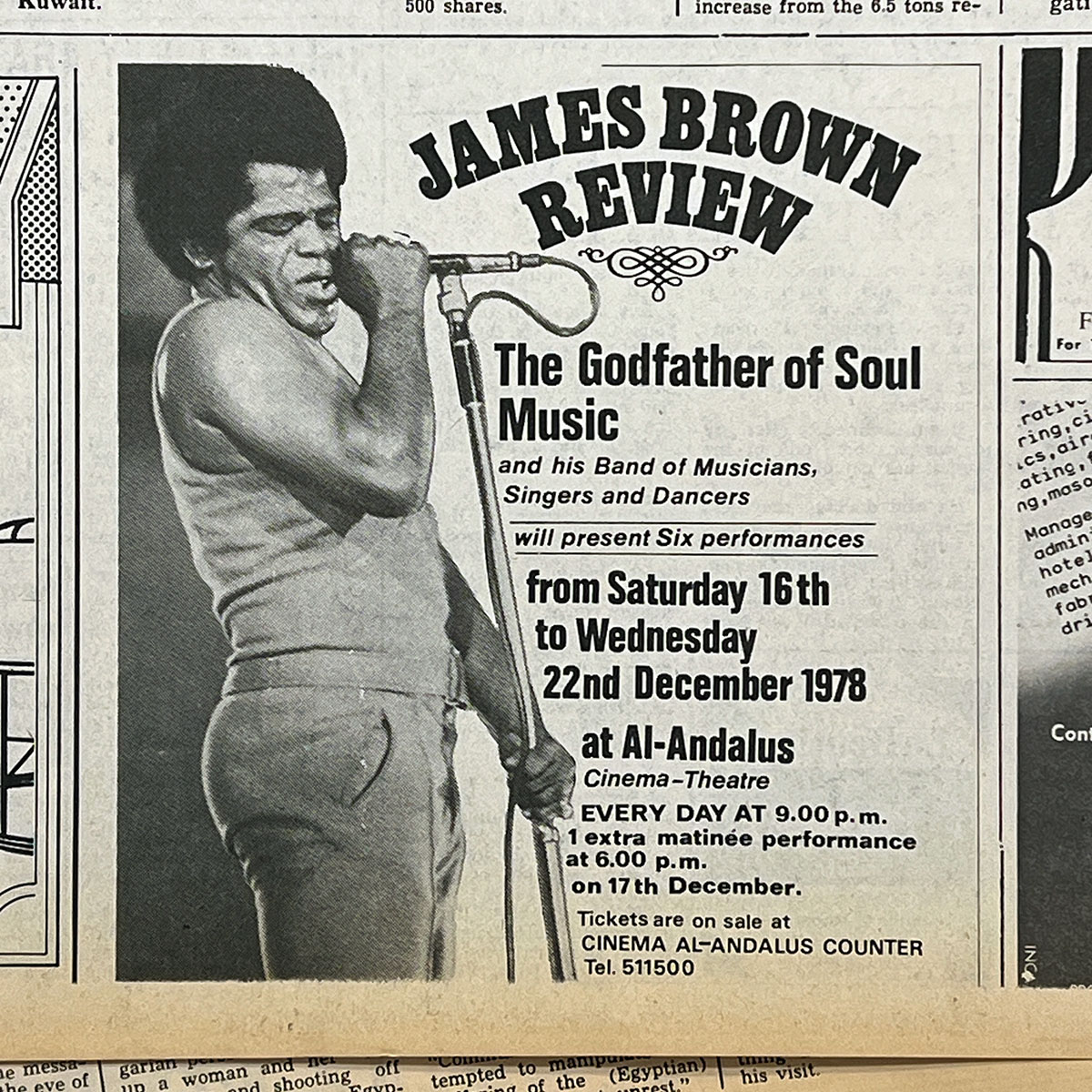 I also heard an unconfirmed story that Hussein had also signed a contract with Michael Jackson to come to Kuwait, but due to cultural changes in Kuwait taking place at that time, concerts started to get banned and Hussein ended up moving to Brazil permanently.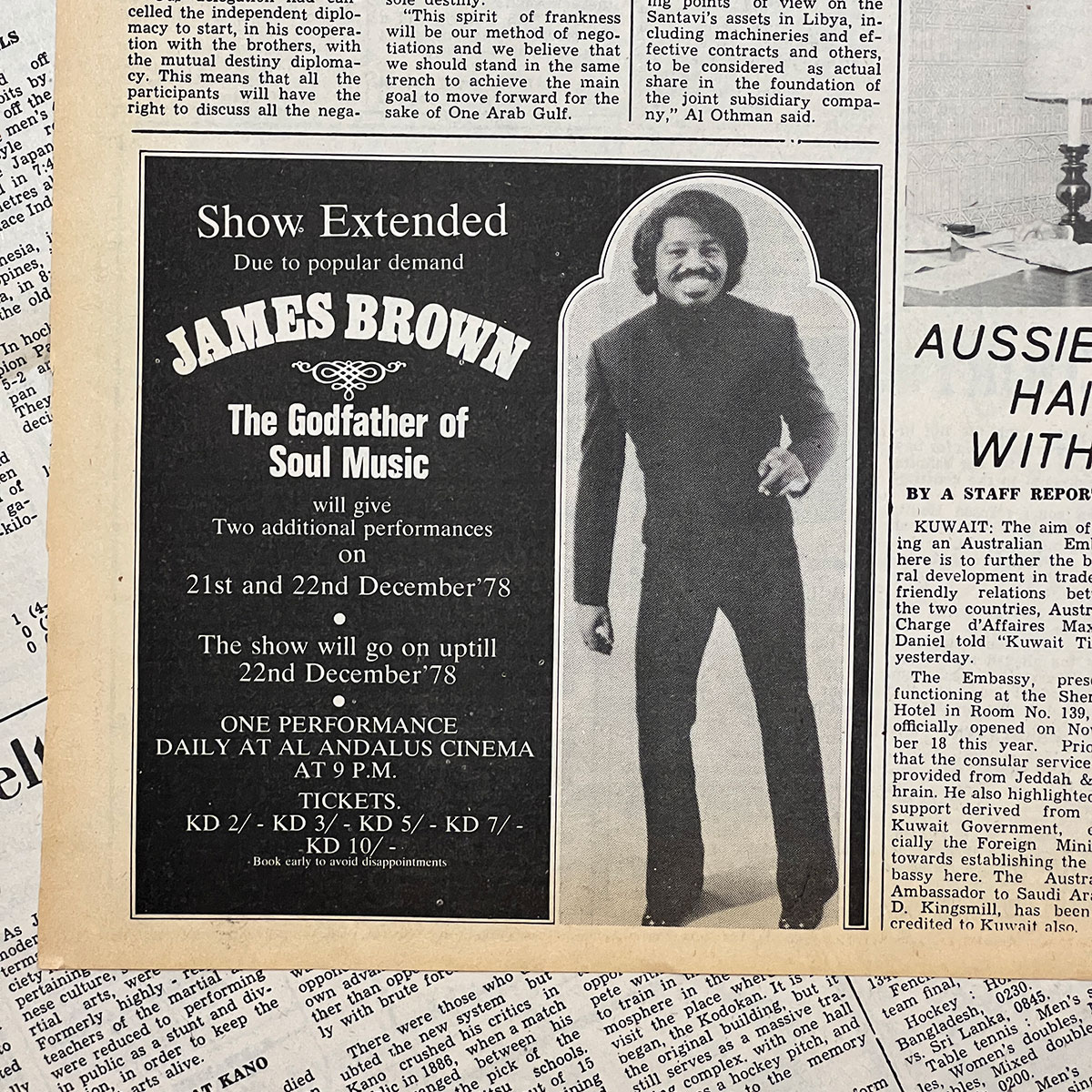 The James Brown event on the other hand was a huge success to the point the organizers had to add more performance slots. Saif Abu Baker from the local band The Scorpions used to be managed by Hussein and ended up getting the job of driving James Brown around since Saif spoke both English and Arabic. That opportunity later got Saif to play bass on the track Super Bad with James Brown on stage.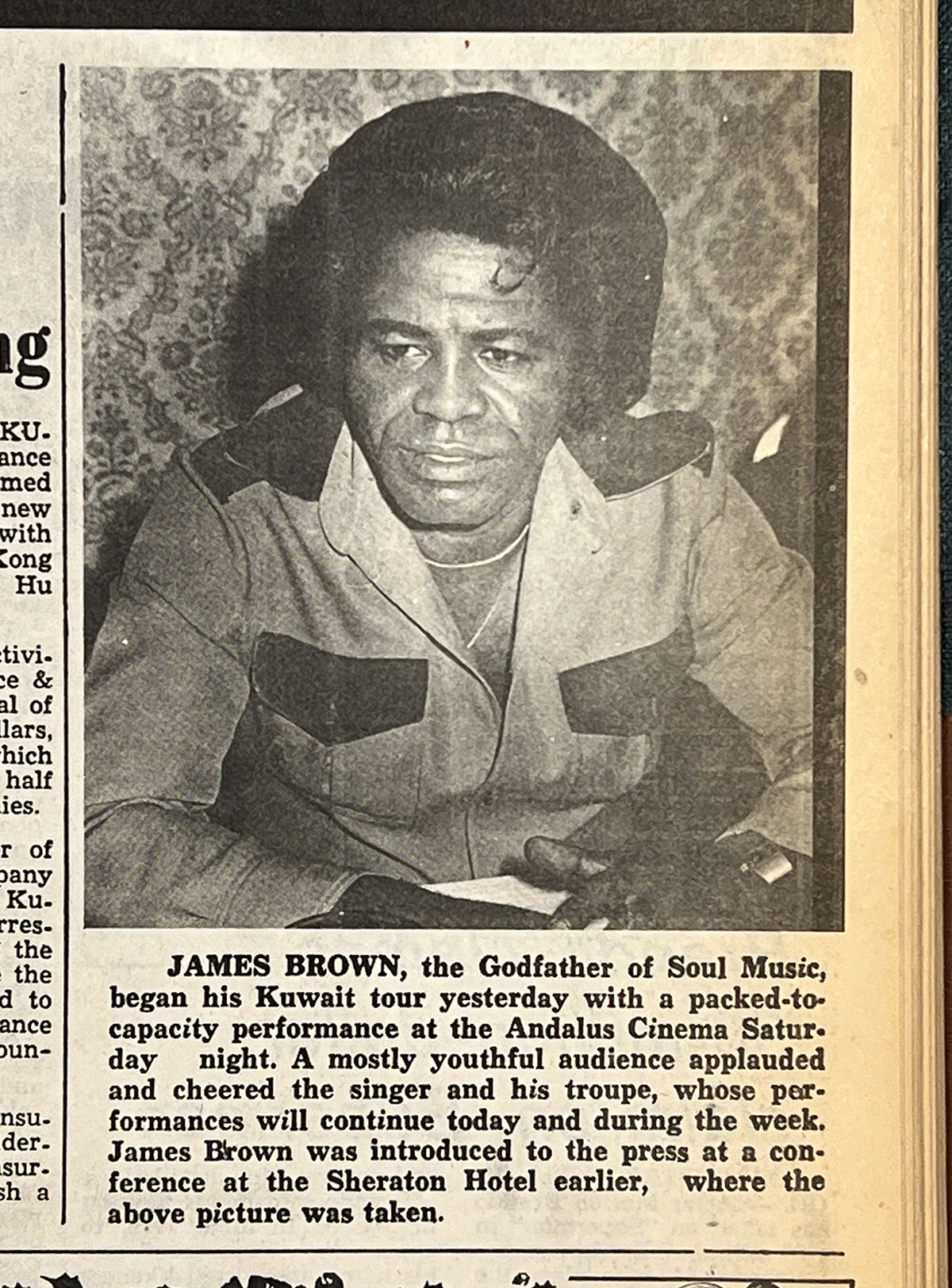 I've previously found newspaper clippings of the concert but only in Arabic. But, thanks to @kuwaittimes giving me access to their archive, I managed to find a few ads for the event as well as two articles.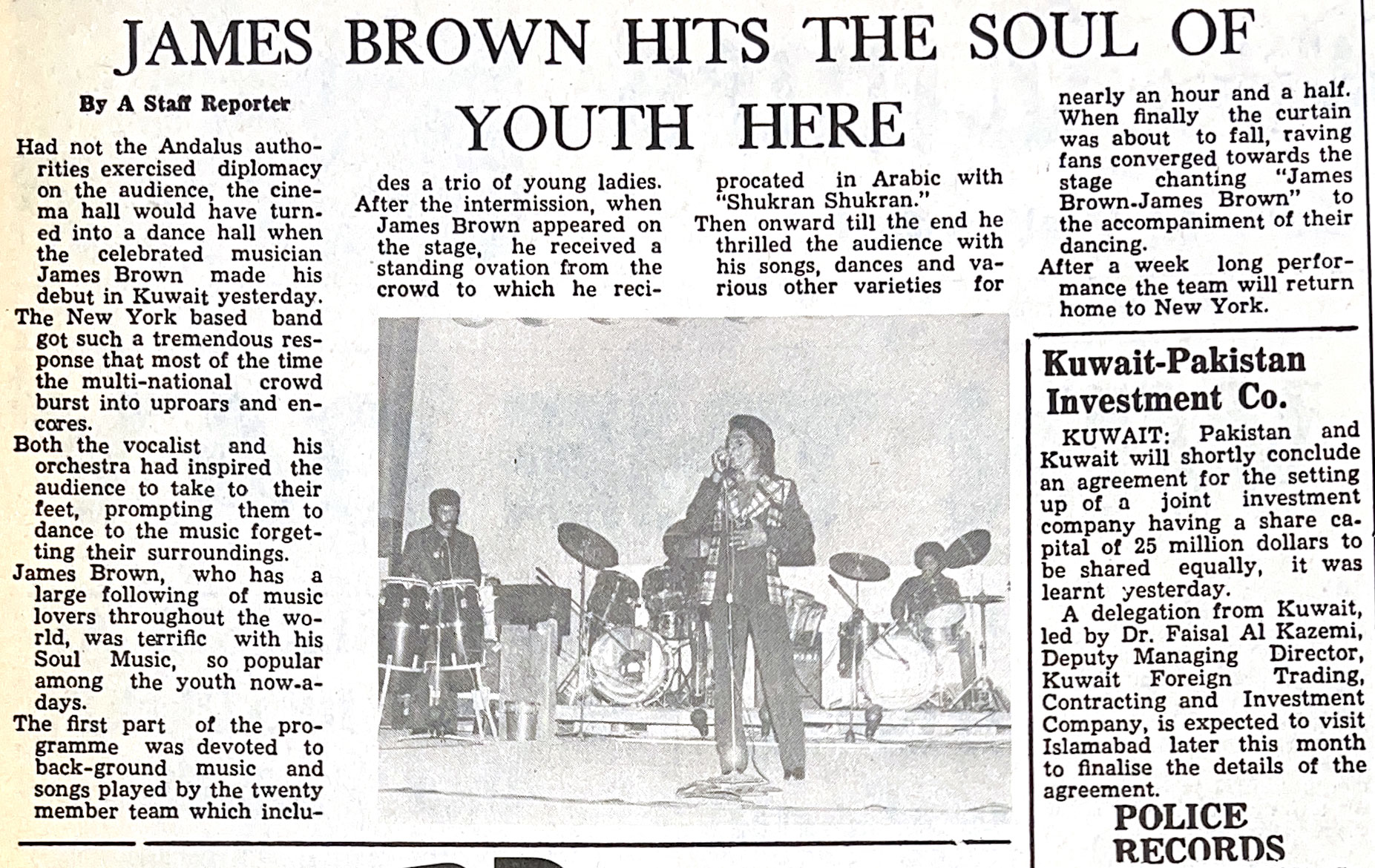 "Had not the Andalus authorities exercised diplomacy on the audience, the cinema hall would have turned into a dance hall when the celebrated musician James Brown made his debut in Kuwait yesterday. – Kuwait Times, Dec 1978"
The ticket prices for the concert ranged from KD2 to KD10 which in todays money would be around 10KD to 50KD which is actually a pretty good deal.