Yesterday I headed to Em Sherif with Fajer the lawyer for futoor. I had pre-booked a few days earlier but was on a waiting list and luckily a table freed up so we went. If you've never been to Em Sherif before in Beirut or Dubai, it's basically an upscale Lebanese restaurant with a set menu. The Kuwait location just opened up a few weeks ago in Bida'a behind Palms and I've been meaning to try it ever since I found out about it.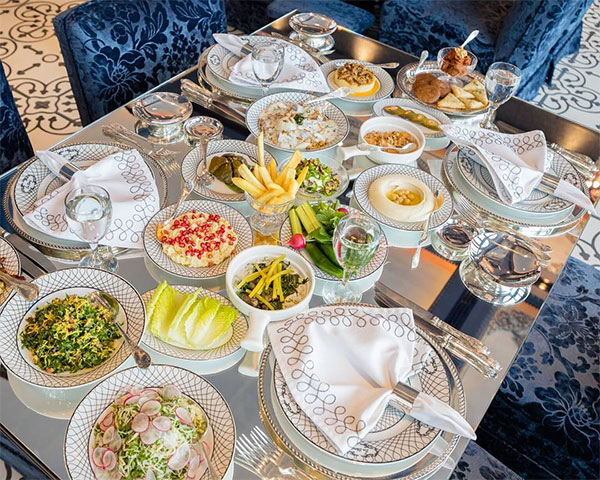 Photo from their instagram account @emsherifkuwait
The interior is beautiful and very tastefully done but star of the evening had to be the food. The amount of food we ate last night was just insane, I don't think I've ever eaten that much before. The dishes kept coming one after the other and by dish #22 I had to ask the waiter how many dishes in total they were. They serve a total of 35 dishes, thats basically a 35 course meal and it's crazy. I was falling into a food coma before I even finished having lunch. They really should give you a medal or some sort of certificate for completing the set menu, kinda like how you get a medal just for completing a marathon.
The service was also superb and just the overall experience was fantastic. The cost is KD25 per person (soft drinks not included) and it really is great value for money. Right now, this is by far my favorite Lebanese restaurant in Kuwait and I'll definitely be going back.
For reservations you can call them on 90977997.