Post by Mark
Last week the garden and fountain area of the Jaber Al-Ahmad Cultural Centre opened to the public and similar to the popular fountain at Dubai Mall, the fountain at the cultural centre also animates with performances set to light and music.
I wasn't able to find out which company was responsible for the fountain installation but my guess is its WET Design, the same firm behind the Dubai Mall and Bellagio fountains since they have an office in Dubai. **UPDATE BELOW** Check out the video above of the fountain performing to Adele's Skyfall track. [YouTube]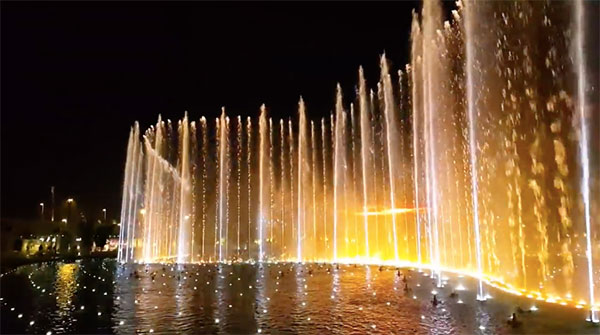 Thanks Waleed
Update: Turns out the musical fountain was designed by Watercube Design and not WET Design. They've got a much better video of the fountain in action which you can watch below.
Also regarding the schedule of the fountain shows I was told the following but haven't been able to verify it yet:
Basically every hour from 2pm until 6pm then after 6pm there is a performance every 30 min (until 10:30 if i'm not wrong). They only turn it on if there are people so if the place is empty they skip it.