Posted by Fahad AlYehya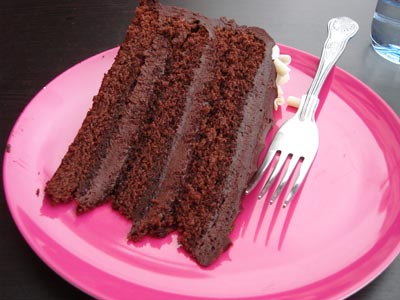 Posted by Fahad AlYehya | Core Fitness – Kuwait
The first day of Ramadan was a total bust. True epic failure. You guys would've been disappointed at the horrors that took place at my family's futoor table.
Yet, like the phoenix, I rise again and avail in favor of sticking to my plan like every other dedicated fitness enthusiast, which lasted a few seconds right after the kanafa, atayef and cheese cake arrived, where I yet again continued to disgrace my will and testament in keeping my mouth shut and saving dessert for later.
Of course a few cups of sage, thyme, ginger, white tea, gymnema sylvestre and peppermint post pig-out should minimize the gut-damage, at least in accordance to my mother.  On a side note, I'll be discussing more about those 6 herbs and how they can benefit you when indulging in belt-widening carby and fatty mixtures from hell.
This Post's About Dessert BTW
I guide you how to eat dessert responsibly, I throw in a few jokes, then you follow my advice by eating dessert responsibly and we all live happily every after. The usual Q&A is available for any necessary inquiries in regards to the subject or any other relevant areas in fitness, health and nutrition.
Snacking Rules:
*Dessert should never go above 300 calories.
*Each snack should contain all macro nutrients, including junk-nutrients such as sugar and fat. Inclusion of all macros balance out the snack, providing a more subtle release of blood sugar.
*This is bullet point #3 and isn't remotely relevant to the subject at hand.
*Snacks are to be consumed 2.5-3 hours after a meal or before a meal.