Posted by Fahad AlYehya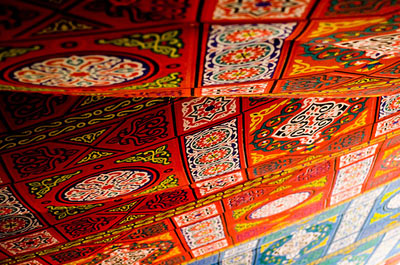 Posted by Fahad AlYehya | Core Fitness – Kuwait
I would first like to apologize for my long absence from the world of blogging and greatly appreciate all my supporting readers for being patient and understanding. Moreover, I'd also like to send my sincerest apologies to those of you who have emailed me but haven't recieved a reply. I'd like to thank you all for putting up with my crap and style of writing, which by-the-way will only get worse. I've stated this a million times. If you're not cool with my writing nature, then don't read me. I should warn you, though; you're going to miss out on some epic nutrition advice.
Before I begin preaching, I'd like to clarify how this guide will work:
1) I'll list down all the basics of Ramadan eating and training to provide a brief understanding for the readers.
2) The reader will then post his/her goal, physical stats (height, weight, bf % if available) and Ramadan lifestyle (exercise timing, family gatherings, favorite/worst foods, etc).
3) I will then reply with a customized optimal plan for that reader's goal
4) Other readers/haters who are too lazy to comment/hate can read/[go-kill-themselves] the Q&A's below so that they may personally implement on their own.
The Q&A below will serve as a guide to unanswered questions anyone might have about Ramadan. Please refrain from emailing me since the goal of this post is to publicly educate through the written facts/opinions/experiences and the associated comments.
Credibility and Experience
It took me around 3 Ramadans to fully understand how my body works when it comes to losing fat and maintaining muscle when fasting. From eating small portions of food to indulging in every calorie dense food item, I've realized the only way to survive Ramadan is by doing the exact same thing.
1st Attempt: I dieted in Ramadan, performing 30-60 minutes of cardio 2 hours prior to breaking my fast, and weight lifting 1 hour after a light futoor, followed by a light dinner and a light suhoor.
Result: Managed to lose 10kg in 1 month.
Damage: Managed to lose a lot of my hard earned muscle. Fail.
2nd Attempt: I gorged on endless calories, weight-lifted with less intensity and did absolutely no cardio.
Result: Gained 5kg.
Damage: 5kg of fat; but I kept my muscle. Epic fail.
3rd Attempt: Dieted 3 months prior to Ramadan (low calorie intake, 60 minutes of cardio, 30-45 minutes of weight-lifting). Stuck to the same level of calorie intake and workout-intensity in Ramadan, eliminated cardio completely.
Result: Nothing. Kept my muscle, maintained my superb condition.
Damage: Refer to the above. Boo-Yeah.