Posted by Mark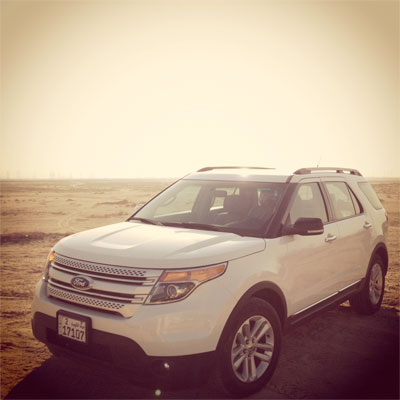 I was contacted by Ford recently to test drive their all-new 2012 Ford Explorer. The last time I had driven an Explorer was ages ago and it was on a road trip from Montreal to New York and all I remember was how comfortable it was. Their new car looks a lot better and more exciting compared to their previous model which is why I was looking forward to trying it out.
The first thing I noticed when I started the car was the combination of an analogue and digital dashboard. The speedometer was analogue while the information on both its sides were digital which I thought looked very cool. The second thing I noticed was the large screen in the center console which turned out to be touch sensitive and featured something called SYNC which I'll go into detail in a bit. So first impressions wasn't bad at all.
Since I had the car with me all weekend I drove it down to Bnaider and as expected the ride was very comfortable. The Ford is pretty big and spacious with three row of seating with the last row of seats having ample leg room. When the last row is folded down you also end up with a pretty large and spacious boot which I like to call IKEA friendly. The model I had (XLT) came with a rear view camera which was practical although I wish it also came with a front cam or at least front sensors since the front of the car is pretty long and high. While we're on the subject of wishes there are two things I really disliked in the Explorer. The first is the touch buttons on the center console. For some reason Ford decided to have all the physical buttons touch sensitive but I have something against touch buttons because I can't tell if I've pressed them or not specially when my eyes are on the road. Although you hear an audible alert when you touch a button I always prefer to actually feel a button being pushed in which doesn't happen with these buttons. The second thing I disliked about the car was that it was front wheel drive. I thought that was odd for an SUV especially since it was full time front wheel drive and didn't have an option to flip into four wheel drive. That turns out is an extra option which the car I drove wasn't equipped with.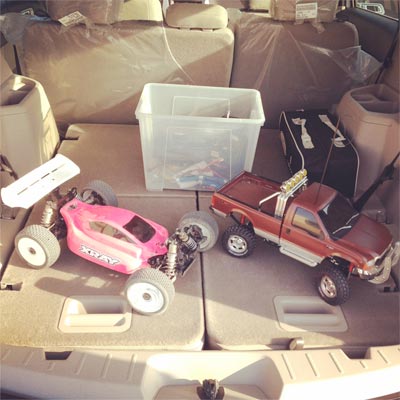 Other than those two quirks I didn't have any other major issues. The SYNC feature which I mentioned earlier is very cool although I wasn't able to fully take advantage of it. Right below the center console is a small compartment which can easily hold an ipod or iphone with accessories. In that same compartment is an SD card slot, two USB ports and RCA (video and audio) inputs. The car also has built in bluetooth and Wifi. I'm not sure why all the cars don't come fitted with Wifi, it should really be a standard feature nowadays. I was also able to connect the car to my phones 3G connection using bluetooth but the car can also connect to internet using USB 3G modems and Wifi. You could also have the car connect to your phones internet via bluetooth and the car can then share the connection over wifi for other passengers to use. My problem is once the car connected to my internet I didn't know what I could do with it. I'm guessing I need to download apps or widgets but since it wasn't my car I didn't spend too much time experimenting.
The car I drove had a pearl white exterior with a beige interior. If I was getting this car I would definitely go for a gray or black interior since it would make the car interior look a lot trendier but I'm not sure if they carry those colors locally. The starting price for the new Ford Explorer is KD9,999 and goes up to KD14,000 depending on the features and model. For more information on the Explorer click [Here]
Ford if you're reading this.. I WANT TO TEST DRIVE THE RAPTOR!