Posted by Mark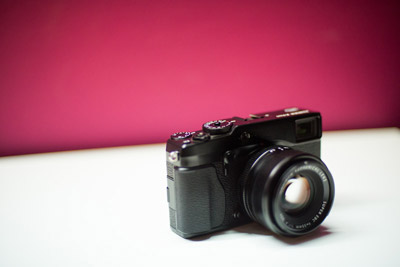 Over the weekend I was at the Avenues and ended up passing by Xcite's new photography section. Two things grabbed my attention, the first is the fact they have 4 incredibly expensive Nikon lenses on display including the 400mm f/2.8 which I'd love to have at the next Gulf Run event. The second thing that grabbed my attention was the Fuji X-Pro 1 camera.
When the camera was first revealed online my heart sank into to my stomach since I had just purchased the my Panasonic GX1 and there was no way I could buy this as well. The camera was everything the Fuji X100 was except it was better in every way.
Once I got home I sent an email to my contact at Xcite and asked him if they'd be able to hook me up with one to review and they did. Not only that but I'm traveling to Lebanon for two weeks and I'm going to have the camera with me there which is perfect since the X-Pro 1 is a great camera for street photography which is something I like doing in Lebanon.
I'm going to be using the 35mm f/1.4 lens with the camera and expect a thorough review in around 10 days time.
Update: Below is a picture of the X-Pro 1 next to my GX1.