Posted by Mark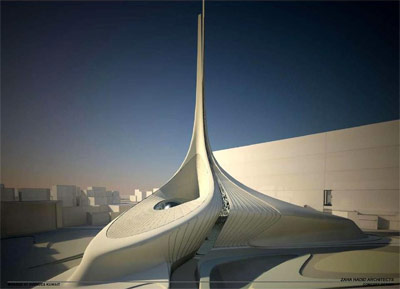 Earlier today I got a press release from Avenues regarding their new Multi-Purpose Hall that's being constructed as part of Avenues Phase III. Since I hadn't heard any information for quite sometime on the Avenues mosque that was designed by Zaha Hadid (pictured above) I asked them about it. Turns out for some reason they decided not to build it! Turns out it was only a concept design but never got the go ahead.
I think that's such a major disappointment. Zaha Hadid is such an incredible visionary and I'm 100% sure the mosque when completed would have looked a hundred times nicer than the rendering above. Just watch the video below and look at what she did with the Guangzhou Opera House in China.

[YouTube]
Imagine how beautiful and futuristic this mosque would have turned out to be. It would have been a landmark for sure and now it's never going to happen. I'm pissed off.