Posted by Mark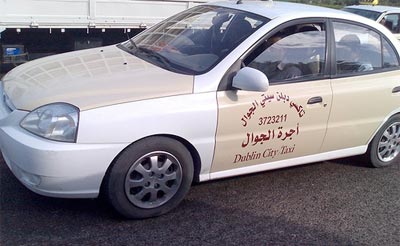 Is it just me or does anyone else dislike the color of our current taxi's (pictured above)?. I hate the beige and white combo and it really doesn't add any life or color to the Kuwaiti cityscape.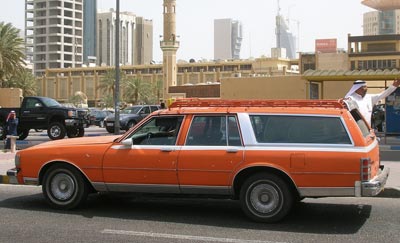 On the other hand I love the color of the old taxis with the bright orange paintwork(pictured above). They've got more personality and when you see a group of them together its very colorful.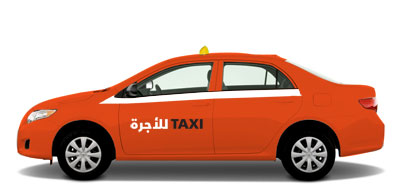 So why don't we apply the orange color on the current taxis? New York have the yellow cabs, London the black cabs and we could have our orange cabs again.