Posted by Mark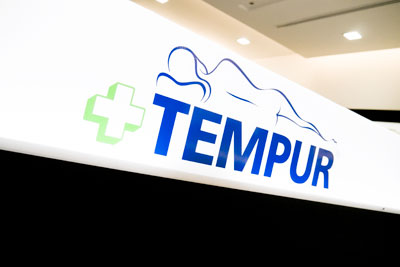 Last month the Tempur dealer called me and offered me a mattress to review since they were hoping to get some publicity for their recently opened Tempur store at Tilal Complex. I was hesitant at first since I was actually pretty comfortable with my mattress but since I didn't have anything to lose I decided to try it out.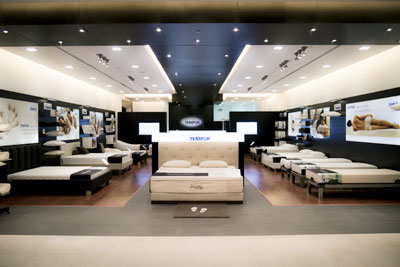 Tempur have three main mattresses to choose from, the Tempur Original, the Tempur Sensation and the Tempur Cloud. I tried the Original but found it a bit creepy since the mattress felt alive due to the way you sink into slowly. Kinda like quick sand. The Sensation and Cloud were more to my liking and I had trouble deciding between the two before going for the Cloud which I thought was a bit softer than the Sensation.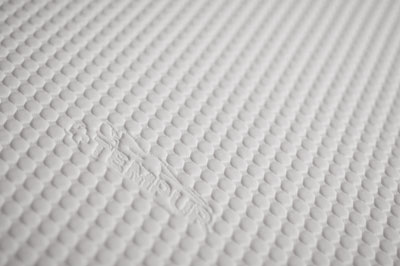 It's been three weeks since I got the mattress and I have to say I really love it. I never had an issue with my previous mattress but I don't think I could go back to it after experiencing the Cloud. It's going to be a bit hard for me to explain how the new mattress is different but one way I can describe it is that it's cozier. Like everything Tempur their special material takes the form of your body, kinda like the bed is hugging you which actually explains the cozy feeling. The bed doesn't use any metal springs and isn't bouncy at all. One person could jump up and down on one side and the second person wouldn't feel a thing. They actually have a small demonstration in the store where they drop a metal ball onto regular foam and Tempur foam. When the ball drops onto regular foam it bounces back up into the air but when the same ball drops onto the Tempur foam the impact is absorbed and the ball just stops. One way I feel it is when getting out of bed in the morning. When I try to push off the bed with my hand it actually absorbs some of the force which takes a little bit of getting used to. But, it's really such a great feeling sleeping on this mattress.
In addition to mattresses they also have pillows and other Tempur accessories in their showroom. They have everything on display for you to try out and even if you're not comfortable lying down out in the open they have a small room where you could try out the mattresses and pillows in private. If you're interested, the Tempur store is located in Tilal Complex and their phone number is 22256191.