Posted by Mark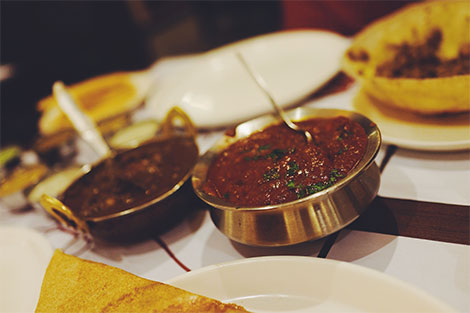 Back in February I asked for recommendations on Indian restaurants and I now have probably 50 places try out. The first place I decided to go to was Anjappar in Farwaniya (they have a Fahaheel branch as well). I used google maps to help me find the location although google knows it as Anjappar Hotel for some reason.
The restaurant is located on the 2nd floor of the building right across from Metro Complex. The interior wasn't anything fancy and a friendly waiter seated us right after we walked in. We ended up ordering a bunch of things including:
Mutton Sukka Masala KD2.100
Butter Chicken Masala KD1.750
Anjappar Chicken B/L Masala KD1.600
Steamed Basmati KD0.750
Butter Naan KD0.250
Chicken Kheema Appam KD0.650
Masala Dosai KD0.500
Mango Lassi KD1.000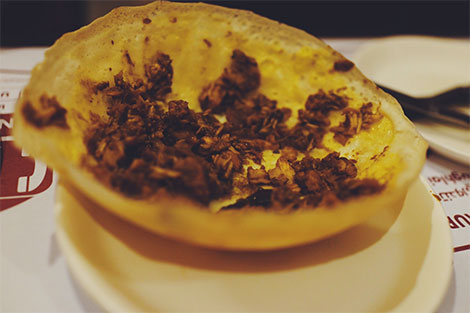 The food overall was good, I hadn't had the Chicken Kheema Appam before and loved it. We ordered three main dishes recommended by the waiter and was the Butter Chicken even though the chicken was a bit dry. My biggest issue with the place was actually with the service, and not the waiters who were very friendly but the kitchen who were just too slow. Our rice came out more than 5 minutes after the main courses and then the Mango Lassi and Butter Naan arrived 5 minutes after that. The table next to us were complaining as well since they were there before us but hadn't received any of their dishes.
The prices were very reasonable and you can actually check out their whole menu online [Here] for a better idea. I'd probably only go back there if I wanted to show someone Farwaniya but other than that I don't think it's worth the trip unless you've never been there before and want to try something new. Here is their location on [Google Maps]