Posted by Mark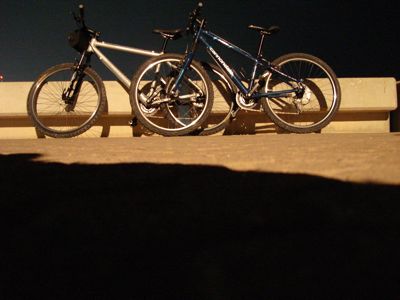 My favorite thing about Ramadan is that I get off work at 3PM. This allows me to have a ton of free time to do stuff I wouldn't usually do like riding my bicycle.
Yesterday I went riding with Nat and the weather was surprisingly great. We rode from Marina Mall to Scientific Center, a short route since we didn't want to take a longer one in case our bikes had developed problems after a year of storage. Imagine riding all the way to the Kuwait Towers and then finding out the bike has a problem and you have to walk back all the way to Salmiya. It would suck…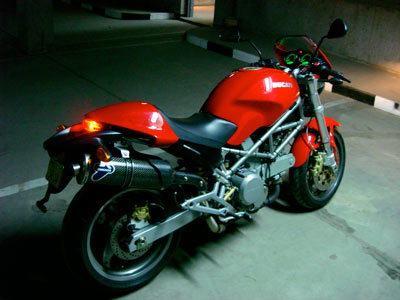 Riding the bicycle is really different from the motorbike. For one thing falling off a bicycle is no longer a big thing. Nat crashed yesterday when her bicycle slid on a curve and she just got up and continued riding. When the same thing happened to me with my motorbike I ended up with road rash, a fractured wrist and a large repair bill.
There are two brands of bikes I would recommend people getting, Trek and Cannondale. I personally prefer and ride Cannondale. When it comes to road bikes I would go with Trek but for mountain bikes Cannondale all the way. The Cannondale dealer is located in Shuwaikh, you take the first right after McDonalds on Canada Dry street and once you reach the small round-a-bout the dealer would be on your right hand corner. Trek on the other hand is available at GoSport in The Avenues and eXtreme Sports at Marina Waves.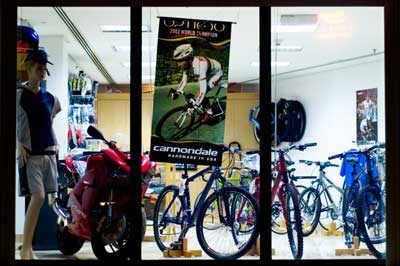 If you are looking for a place to ride, the Gulf Road is a good place to start. For a short trail you can start off at Marina Crescent and ride all the way to Scientific Center and back. For a longer trail you can go from McDonalds on the Gulf Road and head all the way to Souk Sharq and back. Both routes use a sea side trail away from dangerous car traffic.
Cannondale have soooo many hot bikes to choose from, my favorite being the Gemini but the prices can get ridiculous with models costing KD1000 and up. You can spend a lot less of course, a member in the forum recently purchase a Trek for only KD148 and you can even get bikes for under KD50 even although I wouldn't recommend them at all. The difference between the cheap and expensive bikes is usually weight, quality of parts, the frame and the finishing. Cheap bikes are usually heavy, equipped with the crappiest brands and handle like crap.
There used to be a riding club that met up every Friday at like 7AM to go riding but I don't think they do that anymore. If anyone knows of another riding club please leave it in the comments below.