Post by Mark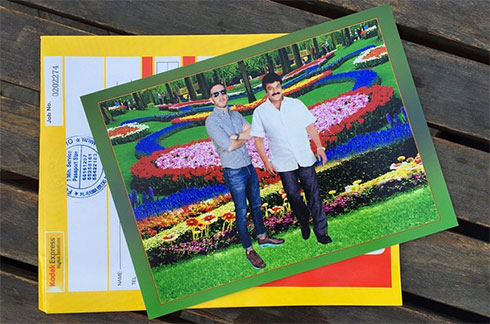 A few days ago a friend of mine on instagram posted pictures of a photo studio in Kuwait city where she was getting her picture photoshopped onto different backdrops. The very cheesy kind of backdrops with the worst photoshopping job ever. I had seen those kind of photos countless of times before but had no idea where to get them done so I asked her for directions and headed there myself.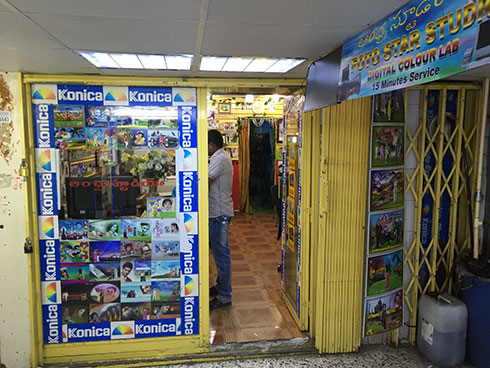 I have no clue how she found the place but my guess is she must have just been exploring because I know that area pretty well but had never run across the studios. To find them follow these directions: If you're walking from Salhiya, keep Caribou Coffee on your right hand side and walk straight to the area behind it. There will be a large parking garage on your left with shops underneath. Keep that building on your left and keep walking straight until you see a shawerma place on your right called Tarboush. Right after the shawerma place is corridor that takes you inside the building which is filled with shops. Walk around 20 meters until you find stairs on your left that take you down to the basement. Thats where you will find a number of these photography studios.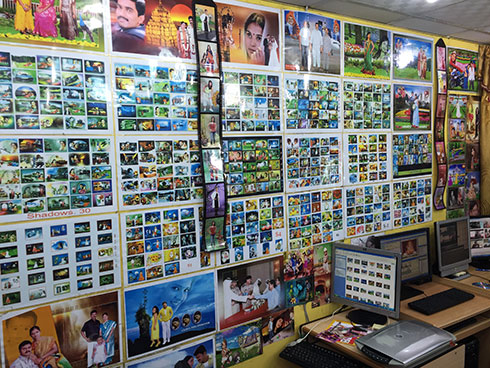 I opted for Foto Star Studio since they were willing to take my photo, retouch it onto a backdrop and print it for me all while I wait. The shop next door wanted an hour for example which I didn't want to wait. Choosing a backdrop was the most difficult thing to do since they had so many options. I decided to get my photo taken first so the guy can start working on it while I look for a suitable backdrop. Next time I go back though I will do it the other way around since I realized depending on the backdrop you choose you might want to pose a certain way. I ended up going with a backdrop of a park with the popular Indian actor Chiranjeevi super imposed onto it while I'm standing next to him. It will now be my new Facebook profile pic.
The cost is fairly reasonable, originally he wanted KD1.5 but I managed to bring him down to KD1 because I wanted two photos. I actually wanted to get more photos done but he didn't accept Knet and I only had KD2 on me so I'm definitely going back again most likely with a group of friends. Also if you're thinking of doing this you might also want to consider taking some props with you.