Posted by Mark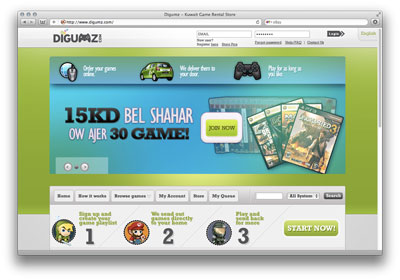 Digumz is a local video game rental website which I posted about back in March. Three weeks ago I decided to sign up and try them out and I'm really loving them so far.
Registration was a pretty simple procedure and I had two options for payment, K-net but I would have to leave a deposit or credit card and no deposit. I opted for the credit card payment and once the account was setup proceeded to order my first game. I went with Gears of War 3 and they managed to deliver it the same evening. They drop off the games and pick them up when you're done and there are no delivery charges which is fantastic.

Their website is really easy to use and practical. Ordering a game is pretty simple and quick. You flip through their site, find a game you want and then click on the "Rent Now" button and it will be added to the queue list. If you don't have anything on that list the game will be dispatched to you immediately. You could then continue to add games to your queue list and arrange them according to your priorities.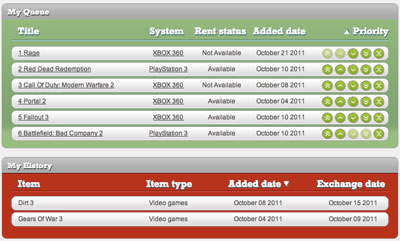 When you want to swap a game you go to your "Games I have" list and click on the "request game exchange" button and the next game on your list gets dispatched. In case your first choice isn't available they will dispatch your second, if the second isn't available the third and on and on.
Now there really aren't any negatives, at least not for me since when I signed up their prices started at KD7 a month. For that price I can rent as many games as I want per month but only 1 game at a time. A couple of weeks back though they increased their prices and now the most affordable package starts at KD15. Lucky for me and everyone who signed up before the price increase, our memberships will continue to be renewed at KD7 a month which is great. At KD15 a month I don't think I would have signed up since I am probably going to be renting only 1 game a month. For KD15 a month I might as well buy a game a month instead of renting. If you are planning to rent at least two games then KD15 a month would make more financial sense. They also have other packages in which you could rent more than a game a month but of course those packages also cost more.
Here is the link to the Digumz website [Link]
They also have another website where they sell games, here is the link to that website [Link]
At KD7 a month I'm really loving Digumz.