Posted by Mark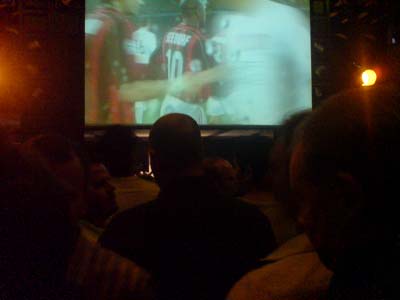 Just got back from the Double Decker pub here in Dubai. Me and my friend went there after Mall of the Emirartes to watch the AC Milan vs Manchester United match. The place was super packed, like so packed people were backed up all the way to the hallway entrance. I didn't get to ski tonight because the slope was pretty packed but hopefully tomorrow while everyone is at work it won't be so crowded. Other then that I have to say I love the Mall of the Emirates, every-time I go there I discover something new. Today for example I discovered two wings I didn't know about and thats after spending hours previously making sure I saw every part of it!
My flight tomorrow is 5 in the evening so I am hoping to get a good nights sleep now and then go do a bit of shopping before I head out to the airport.
note: the hotel I am in has wifi but the signal is so weak that I am actually standing inside the cupboard near the rooms door typing this post!