Posted by Mark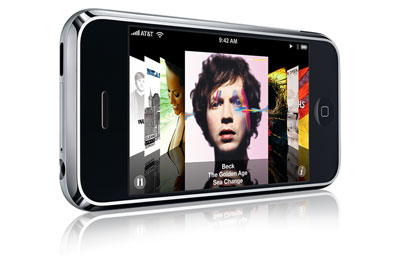 The good stuff:
- It's pretty
- Excellent browser
- Everyone wants to touch your iphone
- It has an iPod built in
- Touch screen is amazing
- Decent camera
- It's cheap, KD95 for 4GB and KD130 for 8GB (with shipping to Kuwait) prices the iPhone very competitively to other regular phones from Nokia and Sony Ericsson
The bad stuff:
- Once you have an iPhone you realize its just a phone
- If you have a lot of numbers its a real pain finding a contact
- Everyone wants to touch your iphone
- Typing on the iPhone is a joke
- Battery life is a bigger joke, barely lasts a day with below average use
- Adding a ringtone is a hassle
- Majority of headphones won't work with it
- Not as useful or fun without a wireless internet or GPRS connection
- You have a lot of basic phone features missing like forwarding an SMS, turning off the predictive dictionary, different phone profiles, searching for contacts etc.. etc.. etc..
Would I recommend it?
If you aren't a heavy phone user yes.
If you don't send a lot of messages also yes.
For everyone else, no.
Final score, 3.5 out of 5. Nat loves it although she has issues with it. I personally could never have an iPhone as my primary phone.

Update: I now use the iPhone as my primary phone and can't imagine life without it. The software 2.0 brought with it the app store which has made the iphone a lot more interesting for me.