Posted by Mark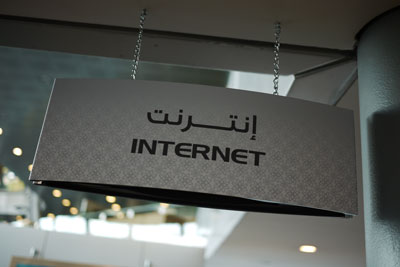 On Tuesday, the Ministry ordered the ISPs to cut prices by at least 40 percent, slashing the price of an annual subscription for a 1 megabyte per second (mbp) connection to 48 Kuwaiti dinars ($170), while 8 mbps will now cost 200 dinars.
That means Kuwait is considerably cheaper than other Gulf countries; in Bahrain, for example, Batelco charges 120 dinars ($320) annually for a 1 mbp line and 360 dinars for 8 mbps.

But that will do little to improve fixed broadband take-up, said Qualitynet's Kooheji, with Kuwait's penetration of about 5.5 percent half that of the United Arab Emirates.

"We receive lots of calls from customers who want to upgrade and take the maximum speed for the price available, but they cannot do so," said Kooheji. "The government should put more effort into improving the telecom infrastructure rather than cutting prices."

…

Kooheji said only about 15 percent of fixed broadband connections in the country used fibre, with the remainder on copper lines.
If it wasn't for WiMD I'd still be stuck on a 2Mbps DSL connection with a 256kb uplink. Yet I'd still be one of the lucky ones since at least I have a phone line. Check out the news article on [Yahoo]