Posted by Mark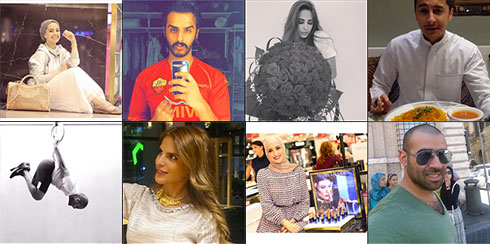 A couple of weeks back I posted a list of prices some local instagrammers charge for paid posts. Many readers felt the prices were absurd while finding the whole processes unethical, but how do brands feel about paid influencers?
Ali Ashkanani, the owner of Elevation Burger (whom also advertise on this blog) posted his view about this on LinkedIn and with his permission I've gone ahead and posted it below:
——————-
Paid Influencers: Yay or Nay?
Mark Makhoul, the profound blogger 248am.com, blogged about the card rate of number of influencers in the social media. The post has raised some controversial questions that I summarize in two sides;1) the value to money of the practice, and 2) the ethical side of advertising without declaring it. I personally worked with many of the influencers that Mark has mentioned in his blog. And I like to share my experience on the buy-side of this practice in Kuwait.
In 2012 I met for the first time with a sale's rep of one of the social media management companies, and the service he was offering was new to me. He had a list of tweeps with high number of followers and a price per tweet. I'm not going to hide my first reaction, I really thought the prices are exaggerated and could not find the rationality of value to money in the pricing. At that time I only asked questions, and didn't sign up for the services.
I thought that I need to look at the practice more thoroughly. At first, why are they called influencers? And why do they get paid for endorsing something they already like! The simple answer is they have a significant number of followers on social media, which translates into high exposure for what they post. The high number of people came from the fact that people find what they share is interesting. And as their pages becomes more popular, just like any other media, the value of what appears there increases. I believe people working at Ghaliah Tech or influencers can better explain these specifics.
The other way I liked to look at the influencers is simply to compare them with athletes, models, actors, or other conventional celebrities. The rate card for advertising by conventional celebrities are substantially higher than influencers, yet we don't question their value to money. In fact, big brands, like Coke and Nike, invest heavily in conventional celebrities, and the results are clear from their brand awareness and company's results.
Social media has helped us all evolve our practices, from connecting with friends to doing business and exploiting new markets. Part of the evolution was the emergence of new class of celebrities, those celebrities who don't have their photos taken by experts and don't have their videos edited by a whole production staff. The influencers are casual cool people that we like. Most of the time they shoot their own photos and videos by their smart phones, with no extra or unnecessary efforts to deliver their messages.
In the past, we only recognized celebrities by their profession that allowed them to appear in our lives frequently due to the limited media. And for many of us, we don't really share much of values or interests with those celebrities, we don't really know who they really are, but we were stuck with them. Today, our celebrities are our influencers, people who we selectively follow based on our personal interests. And just like brands have always gone after celebrities, other businesses utilized the technological advancement and emergence of new class of celebrities.
The new class of celebrities is a natural and healthy evolution, as this new class is filling significant gaps in the branding and advertising. In the past, only big companies could afford to pay celebrities to bring their brands to public. Today, with the influencers, the new class of celebrities is more affordable for all business scales. Branding is no longer limited to companies with deep pockets, celebrities are available for big and small companies.
At Elevation Burger, I have worked with influencers since the beginning of 2013, specifically at our store openings. We invited @Acsia_AKF, @7amadQalam, and others, who I believe have given us a good brand awareness on social media.
So is their value to money of what they do from business perspective? Probably there is, but is their service priced correctly? Maybe this question requires more digging
On other hand of the controversy comes the ethical question. And I think the answer to this question is straight forward, a paid post is not an endorsement and not having it clear eventually means misleading the followers. I asked many influencers about the ethics of the practice from their perspective and it looked a bit different.
For many influencers they presume that their followers know they are posting paid ads, and this assumption is based on how each has defined themselves on their bio. Also many influencers take pride in what they do and they still consider their paid ads as endorsements as they would only do business with brands with certain values that matches theirs. And there is an increasing number of influencers that are clearly mentioning the related business parties and clearly distinguishing between their posts and paid ads.
I like to observe the evolution of the social media and the businesses that it's creating. Social media is a total new sphere of networking and relationships, a new market place, and I think it's interesting to see how it solves it's problem. Today Mark has raised the awareness of this market on his blog, I have put my comments on LinkedIn, and I'm sure there are many others discussing it on Twitter or Instagram. Eventually the market will shape itself and it will define its standards.
Ali Ashkanani
CEO at TABCo Food