Posted by Mark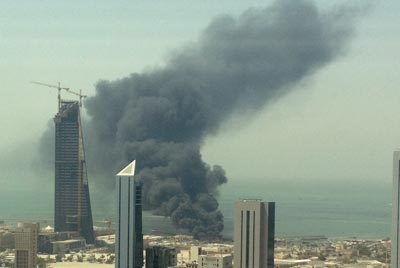 Looks like the old wooden boats that park there are on fire.
Update: There is a boat traffic jam right now in the enclosed bay since all the boats are trying to get out at the same time.
Update2: Here is a second angle
Update3: Finally a better shot via @KhalifaAlfadhli
Update4: Below is a closeup by @saadalthaidy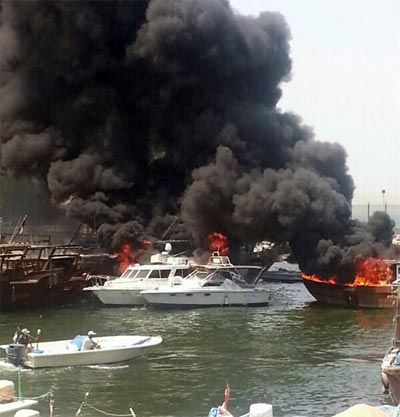 Update4: Final update since the fire has been put out.