Posted by Mark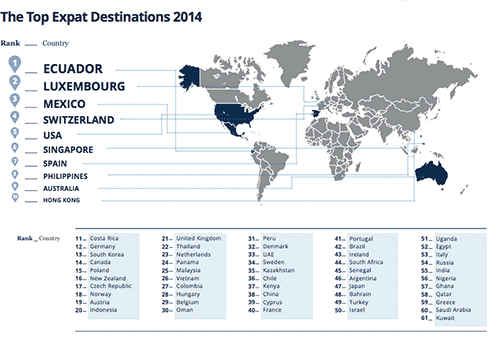 According to the latest 2014 Expat Insider report by InterNations, Kuwait ranked last ast the worst country to be an expat. The report is based on responses from 14,000 expats in 160 countries and the categories measued quality of life, ease of settling in, working abroad, family life, personal finance, and overall satisfaction living abroad. According to the report:
Kuwait ranks last in the overall country ranking. This is largely due to its low results for personal happiness and in the Ease of Settling In Index. Expats in Kuwait do not think it is easy to settle down there, make friends, or feel at home. Only 5% of survey participants feel completely at home there, and only 7% find it very easy to make local friends.
That reasons sound right but I'm not sure how Saudi Arabia managed to rank as a better place than Kuwait. Check out the full report [Here]
Update: Due to the lack of maturity by some I've decided to close this post for comments.