Post by Patrick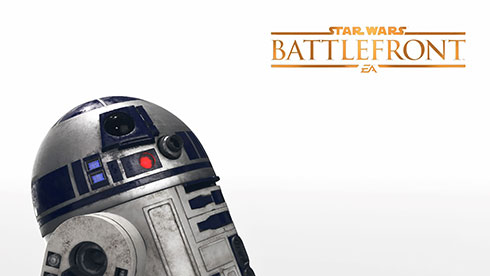 Star Wars is one of the most recognizable entertainment brands with a huge cult following 38 years after the first film was released. The gaming studio DICE is also a great studio with a reputation for making fantastic large-scale multiplayer shooters. So you'd think putting these two together you'd get a home-run of a game but for some odd reason, Star Wars Battlefront isn't the game it should be. Instead, it's an online-only bare bones multiplayer shooter.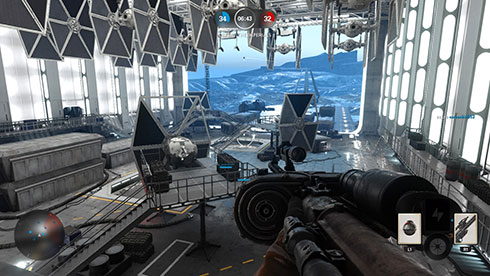 DICE for the uninitiated, are the studio behind the critically acclaimed Battlefield series, a game known for its online multiplayer. It features large scale maps, destructible environments, vehicles, and objective based modes that encourage team work. Battlefield also features a character class system: assault, engineer, support and recon classes. Each class has unique abilities, for instance engineers can repair vehicles while support units can revive fallen soldiers. The Battlefield games also feature an unlock system that encourages you to play more to gain more weapons and more customization features, like skins for your guns, new camo for your soldier or new attachments for your weapons. Battlefield has been my favorite multiplayer shooter because of all these things. All in all, if any studio was going to make a new fantastic Star Wars game, DICE would be it.
But DICE played it too safe. Star Wars Battlefront feels like an introduction to online shooters for the casual gaming audience which in itself, isn't necessarily a bad thing. There are nine multiplayer modes with some of these multiplayer modes having up to 40 player battles (so 20 v 20). Each mode has up to four or five different maps based on the Star Wars worlds Tattoine, Hoth, Endor, Sullust and Jakku. You can choose to either be a Rebel soldier or a Stormtrooper and as you level up you unlock new weapons, gear and abilities. When you're fighting you'll also come across various items you can pick up on the battlefield which includes things like shields, turrets or the ability to control certain vehicles. Once in a while though, you'll come across an item that will let you take control of a hero or villain like Han Solo or Darth Vader, depending on which side you're fighting for.