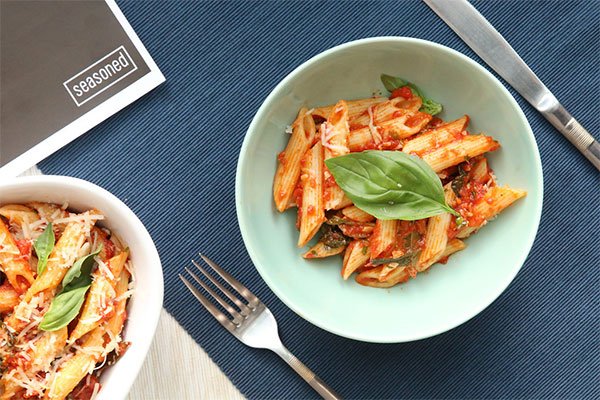 What is Seasoned?
Seasoned is a meal delivery service that aims to provide you, your friends, and family with home cooked meals in the most convenient way possible. If you are tired of eating from restaurants, or don't have time to properly cook at home or the chalet, then Seasoned is the solution for you. Seasoned knows how valuable your time is, which is why your meal is prepared by us much as possible without compromising its quality, leaving only the final preparation to you . We take care of the hard part and you add the finishing touches for a perfect home-cooked meal.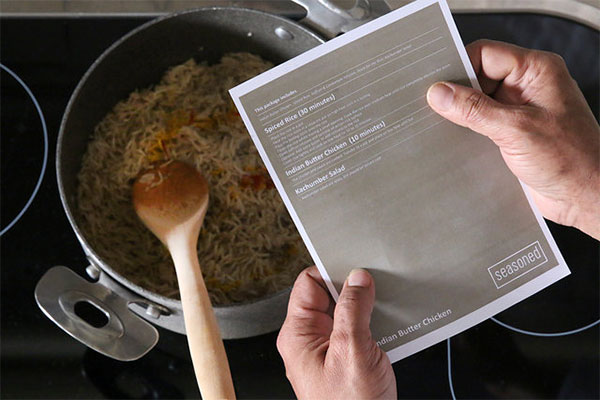 How does it work?
Simply browse Seasoned's menu on www.seasonedkw.com and order by phone on 2464 3652 or WhatsApp 6685 7740. Seasoned offers a variety of your favorite dishes from a wide range of international cuisines such as the Indian Butter Chicken, Thai Green Curry, Chicken Machboos, Veal Parmesan & more. Seasoned also offers great sides such as samboosas, spring rolls, salads, and soups.
Seasoned's meals are very easily prepped and do not take more than 30 minutes of your time. All that is required of you is to follow the easy steps of the attached instruction guide. Meals come in portions of 2, 4 or 8 people and you will need to order a day before. Currently, Seasoned offers an a la carte menu (order when you like) with subscription services coming soon.
Follow us on Instagram @seasonedkw to see our great dishes and sides and to keep up to date as we expand our menu to include more of your favorites.
Why Seasoned?
Plenty of reasons. Firstly, Seasoned is proud to serve the finest ingredients in the market to make sure you and your loved ones are enjoying clean and healthy dishes. All our food is fresh, never frozen. Secondly, Seasoned's main goal is to provide that "home-cooked" feel that is so greatly appreciated, without the trouble of grocery shopping or cooking for hours. With Seasoned you can guarantee generous portions, tasteful aromas, and an experience worth repeating. You can prepare the meal at any time you like as our deliveries occur hours before meal time. Also, you can serve the food in your own dishes for your family and guests. Seasoned guarantees incredible taste with great value for your money.
Seasoned understands that convenience and comfort are key to your daily lives. That is why the instruction guides that come with every meal are as simple as it gets. Meals can be prepared without any experience in cooking. Impress your guests with the taste of a home cooked meal, avoid all the fast food at the chalet, or simply enjoy a meal with your loved one after a stressful day's work.