Post by Mark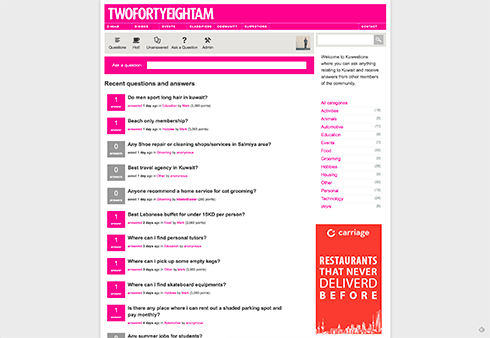 Last month I launched Kuwikipedia since a lot of people email me asking me questions all the time. I figured I might as well setup a website where people could ask questions related to Kuwait, and them me and other people could answer it for them. Well the site proved to my more useful than I expected it to be so I decided to integrate it into the blog as a section. A twitter follower even helped me come up with a better more descriptive name for the section which is "Kuwestions".
I'm still fine tuning it a bit but for now it's up an running so check it out [Here]
Update: Looks like there is a technical issue when trying to answer the questions. Working on fixing that now.