Posted by Mark
Preparations are currently underway for the epic fireworks show thats going to take place on November 11th 10th here in Kuwait on the occasion of the 50th anniversary of the constitution. Speaker systems and projection boards are being setup all along the coast starting from the Green Island and going all the way to the Kuwait Towers. They've also started setting up the fireworks which reportedly is costing over KD4,164,000.
The event company behind this epic show is Filmaster MEA who've also worked on other large scale events like the Turin 2006 XX Olympic Games (opening and closing ceremony), the Juventus new stadium opening ceremony and the UAE 40th National Day Anniversary.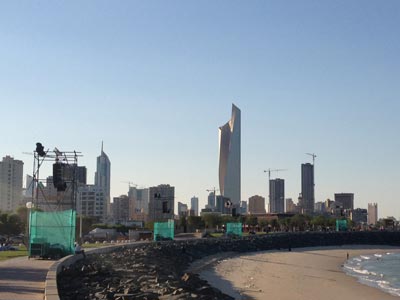 This so far looks like an event that shouldn't be missed and will probably be the biggest show that Kuwait has ever put on.
Update: Check this link for more information [Link]