Posted by Mark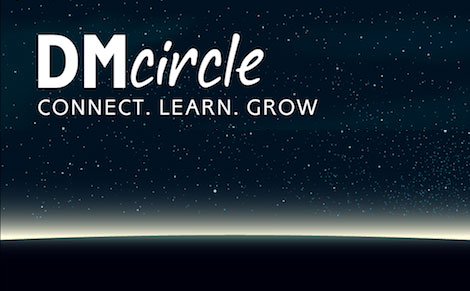 DMcircle is a local event aimed at middle managers and executive managers to network, build connections, share ideas, get inspired and to learn about the latest updates to have better opportunities of growing their businesses. DMcircle was developed by a former boss of mine, Loaay Ahmed who some of you might recognize from his monthly column in Bazaar Magazine "Loaay's 2 Cents". I was invited to attend one of their meetings last week and although I kinda forced myself to go, I'm glad I did since the whole experience turned out to be a lot more enjoyable than I was expecting it to be.
The event was held at the Jumeirah Messilah Beach ballroom and when I arrived and signed in I was given a "Hello my name is" sticker to stick on my shirt as well as a card with the table number I should sit on. After picking up my stuff I recognized three people I knew, the manager of Bang & Olufsen, the PR coordinator for the Kei Japanese restaurant and Dr John P. Hayes from GUST who was going to be presenting that night. I chatted with them for a bit until it was time to go into the ballroom.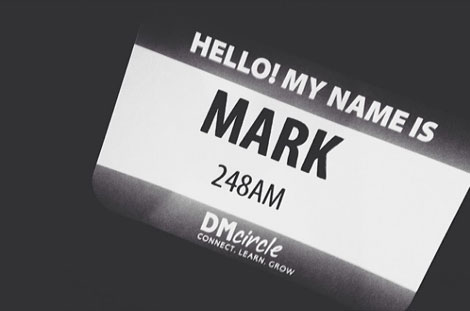 The event started off with two short videos, one about the Ziferblat Cafe that opened in London, the second was called The Ripple Effect of a Great Work Culture (this one was great, everyone should watch this and it's a very short video). Once we were done with the two videos there were two presentations, the first one was by John who's a fantastic presenter. His presentation was called "Leading With Your Personality" and was about figuring out people's personalities so you could better understand why they respond to you the way they do and why they do what they do. The second presentation was via Skype with Safouane Almansour from San Francisco called "MENA, The New Silicon Valley?". Very few people know this but Safouane used to work in Kuwait before and was the marketing manager for Alghanim Automotive. He was the one who first approached me back in 2006 and asked me if I would be interested in placing an advertising banner on my blog. He became my first advertiser and made me realize I could generate income by blogging for a living so it was great seeing him again after such a long time even though it was over Skype. Safouane is currently the marketing VP for the Silicon Valley start up, Boca Video.
Once the presentations were done we were told to change tables. The card I received when I first arrived had different table numbers for different parts of the event. For example mine was table #3, than #3 again for the second session and then table #1. This would allow people to mix and mingle with other people at the event instead of just sitting next to the same group the whole time. Once we swapped tables a topic was displayed on the large projection screen and we had to discuss it with the people sitting at our table.
Overall it was an interesting event, one that turned out to be a lot more entertaining than I was expecting it to be. DMcircle is held once a month and they've been doing this since back in 2009. The only way to take part in this is if you become a member, your company is a member or you get invited by a member. Membership prices start at around KD220 a year as an individual and higher as a corporation. If you'd like more information on DMcircle you can check out their website [Here]