Posted by Mark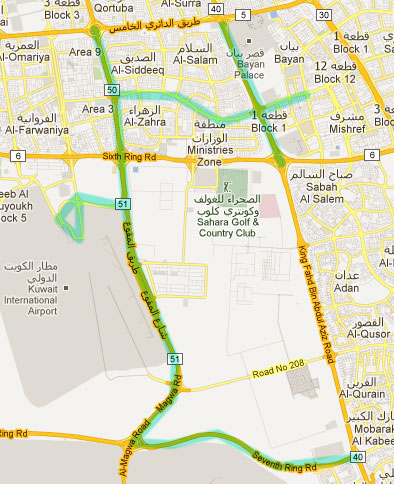 The map above is of all the roads that will be closed to day because of the First Asian Cooperation Dialogue (ACD) summit which is being hosted in Kuwait from October 15th to the 17th.
The roads will be closed from 10:00am to 2:00pm and from 4:30pm to 9:00pm today.
Expect traffic. A lot of traffic. I have a flight at 9PM tonight so no idea what time I should leave and what roads to take.
Thanks Rula
Update: Left my house around 6PM. Fahaheel Expressway was packed so I took the 4th Ring Road all the way to the 60th to get to the Airport. Took nearly an hour because of the amount of traffic.