Posted by Mark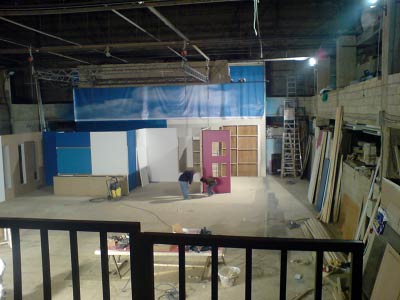 I just got to the recording studio awhile ago, they have wifi here which is pretty cool. I am in Lebanon on an MTC Atheer (Iraq) commercial shoot involving Shada from Star Academy and Ilham Al Madfai. Currently Shada is inside recording and we are just waiting outside until she is done. This studio is really huge, so huge they actually have their own restaurant inside.
Today we are recording the soundtrack to the commercial but tomorrow we will be actually shooting it. The picture above is of the large set at this recording studio.
update: Ilham just arrived and said hi to everyone. He seems like a cool and down to earth guy.