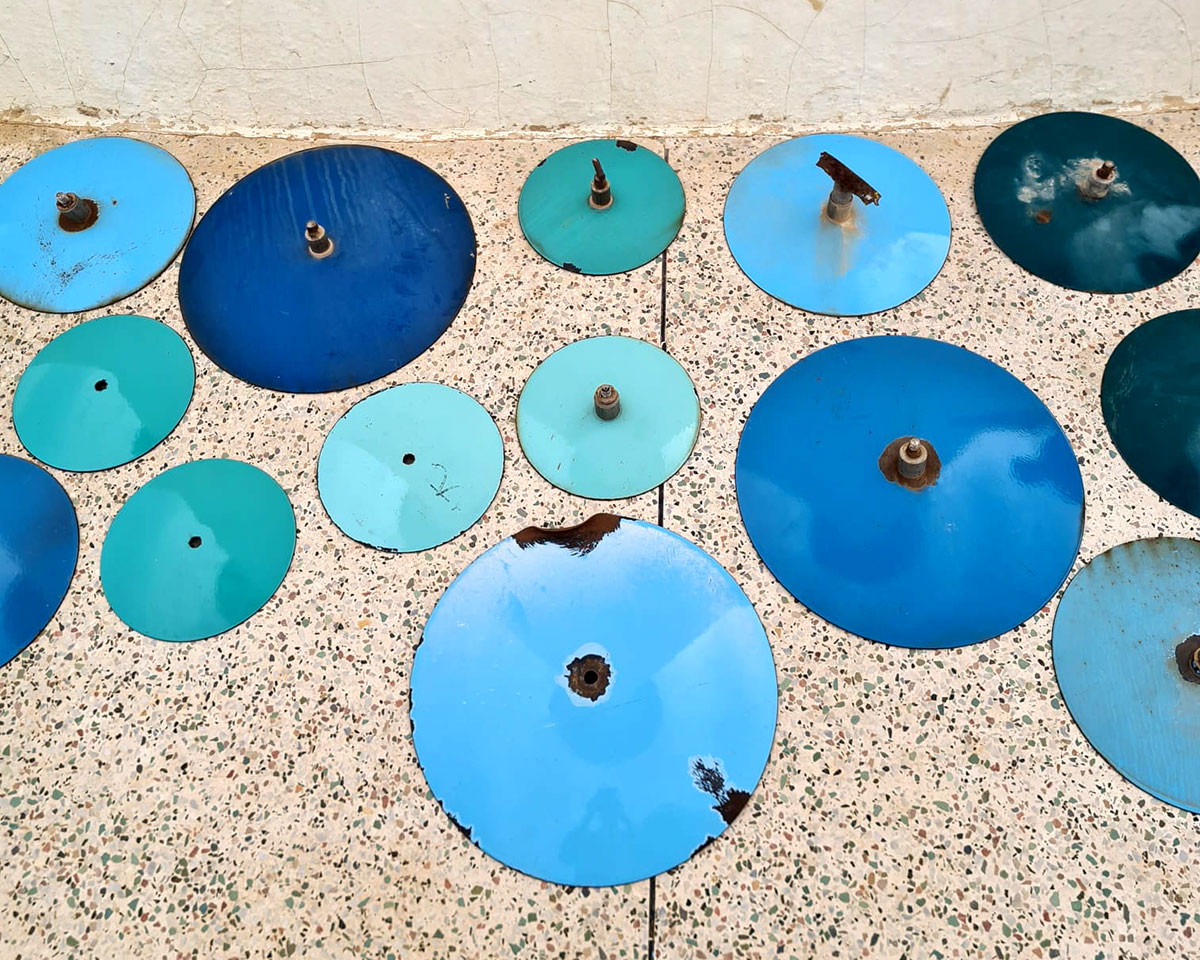 The Kuwait Towers are old, and due to more than five decades of marine climate exposure, some of the decorative metal discs started to detach and fall to the ground. Back in 2020, the Kuwait Towers was awarded a grant by the Getty Foundation to conduct a technical study to identify the underlying problem behind the disc detachments and develop conservation protocols for carrying out repairs and maintenance. After delays due to covid, the study was finally completed this year.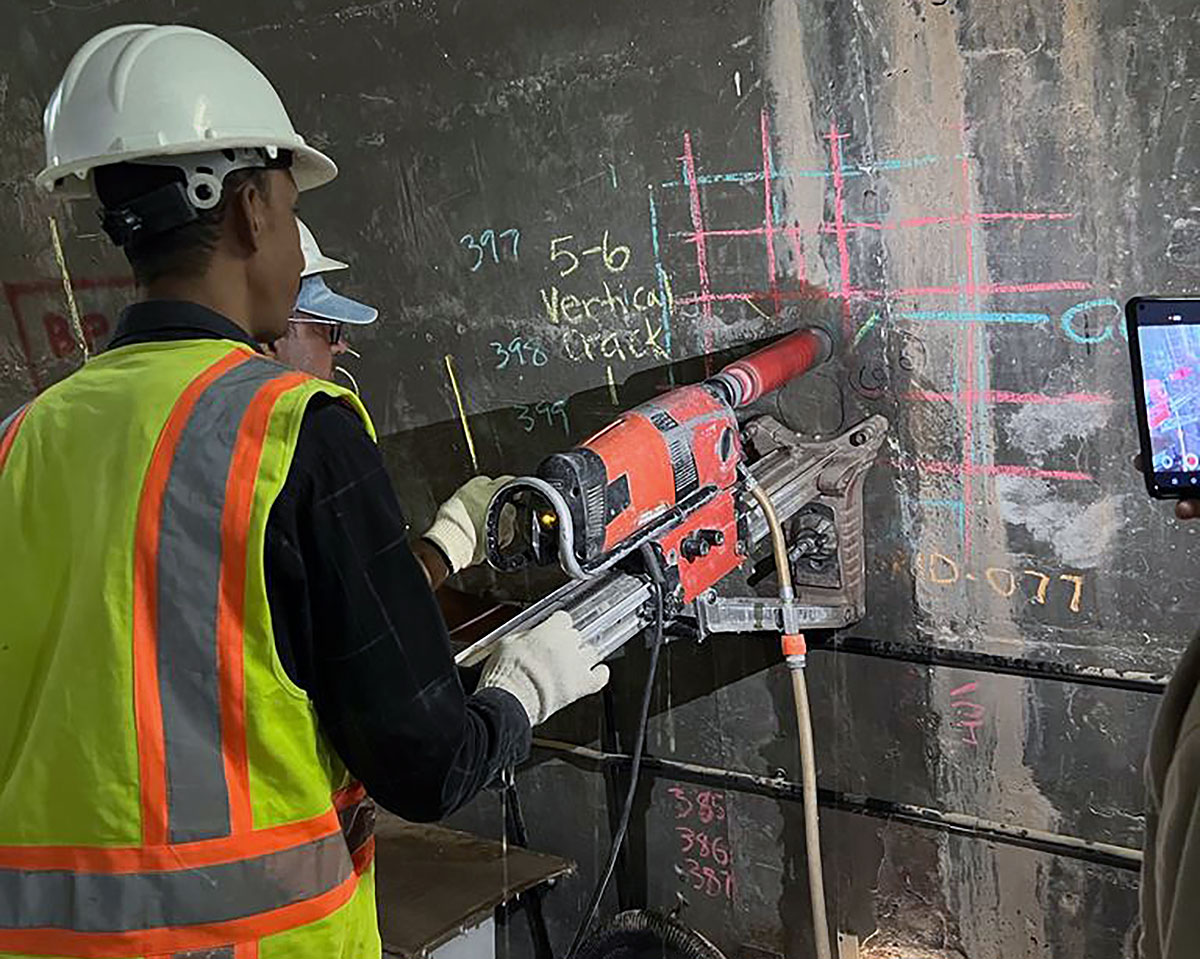 A couple of weeks ago I met with architect Zahra Ali Baba (@zhrabba) and engineer Jaber Alqallaf (@jeemroom) both from the National Council for Culture Arts & Letters and part of the team responsible for restoration and rehabilitation of the Kuwait Towers. I got to hear about how they along with the rest of the local team collaborated with international experts on the study and it was very fascinating to say the least.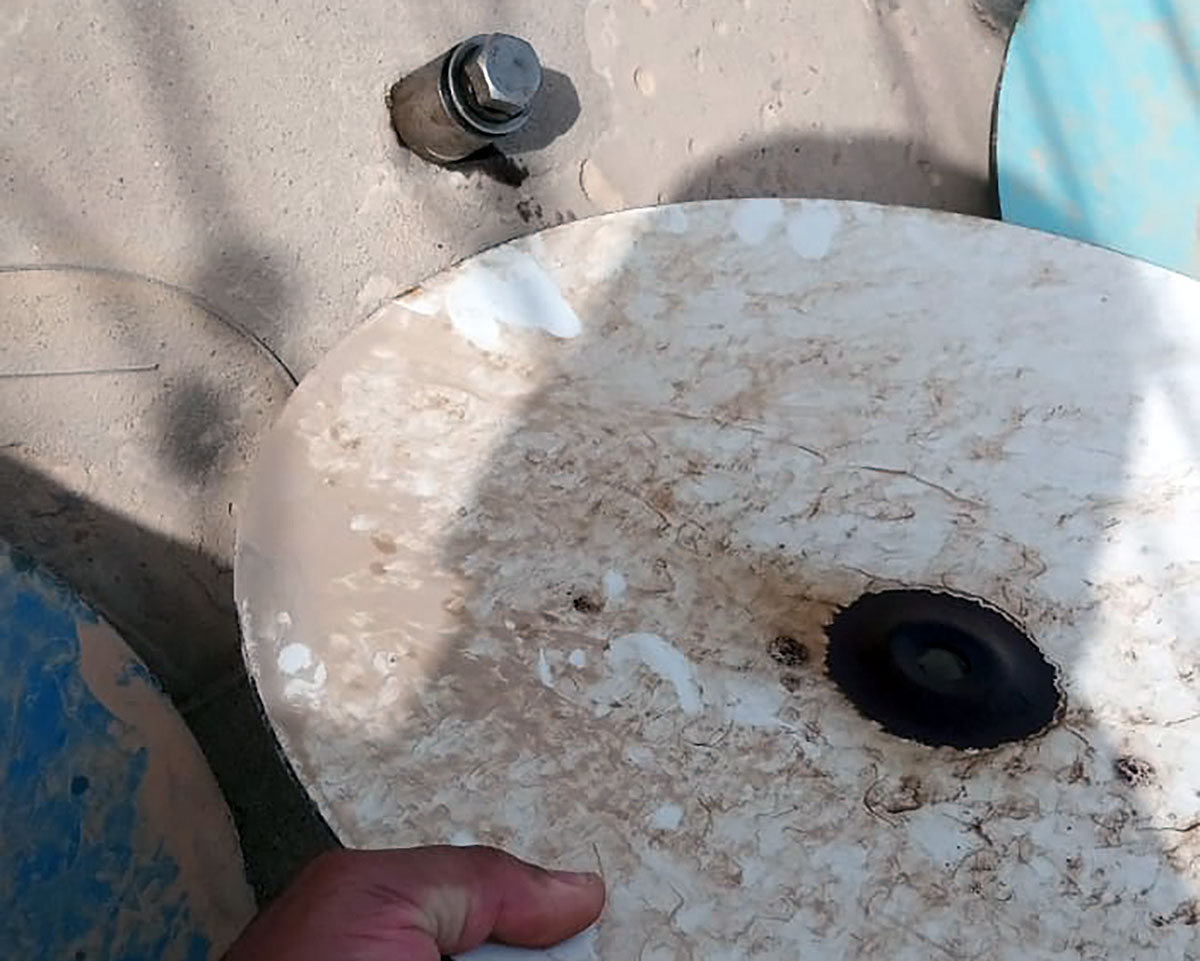 The towers were built out of concrete in the 70s and studded with 41,000 enameled metal discs in different shades of blue, green, and gray, and in a very specific pattern. In the photo above you can get a better idea of the mechanism that connects the discs to the spheres. Because the towers are located right by the sea they're exposed to the salty sea air that has corrosive effects on both the concrete and metal. The study was conducted to identify the issues with the discs and then set a plan to fix them.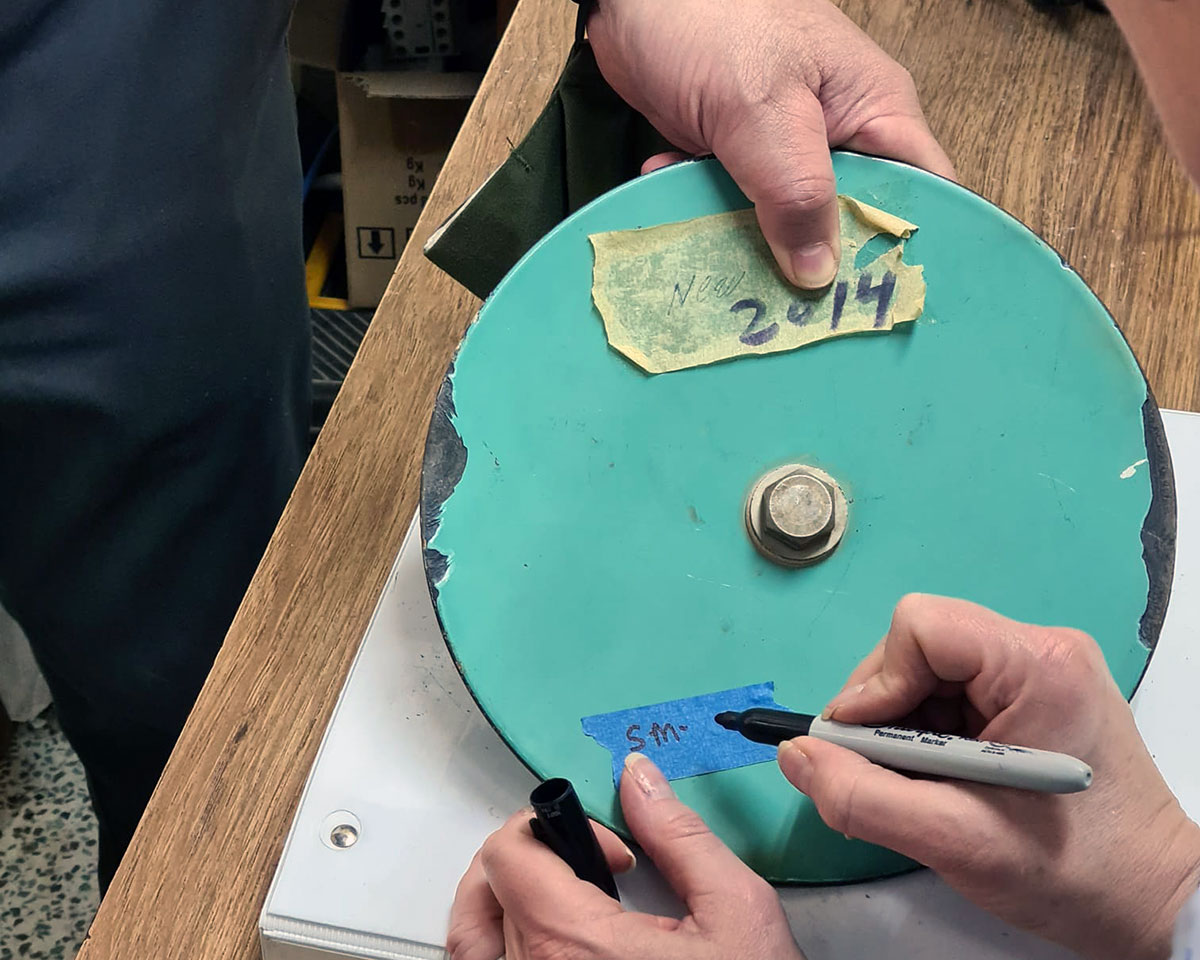 Another thing I hadn't thought about before is the fading of the color. Over time the discs have discolored with exposure to all the elements and so the color of the towers today, is slightly different than they used to be.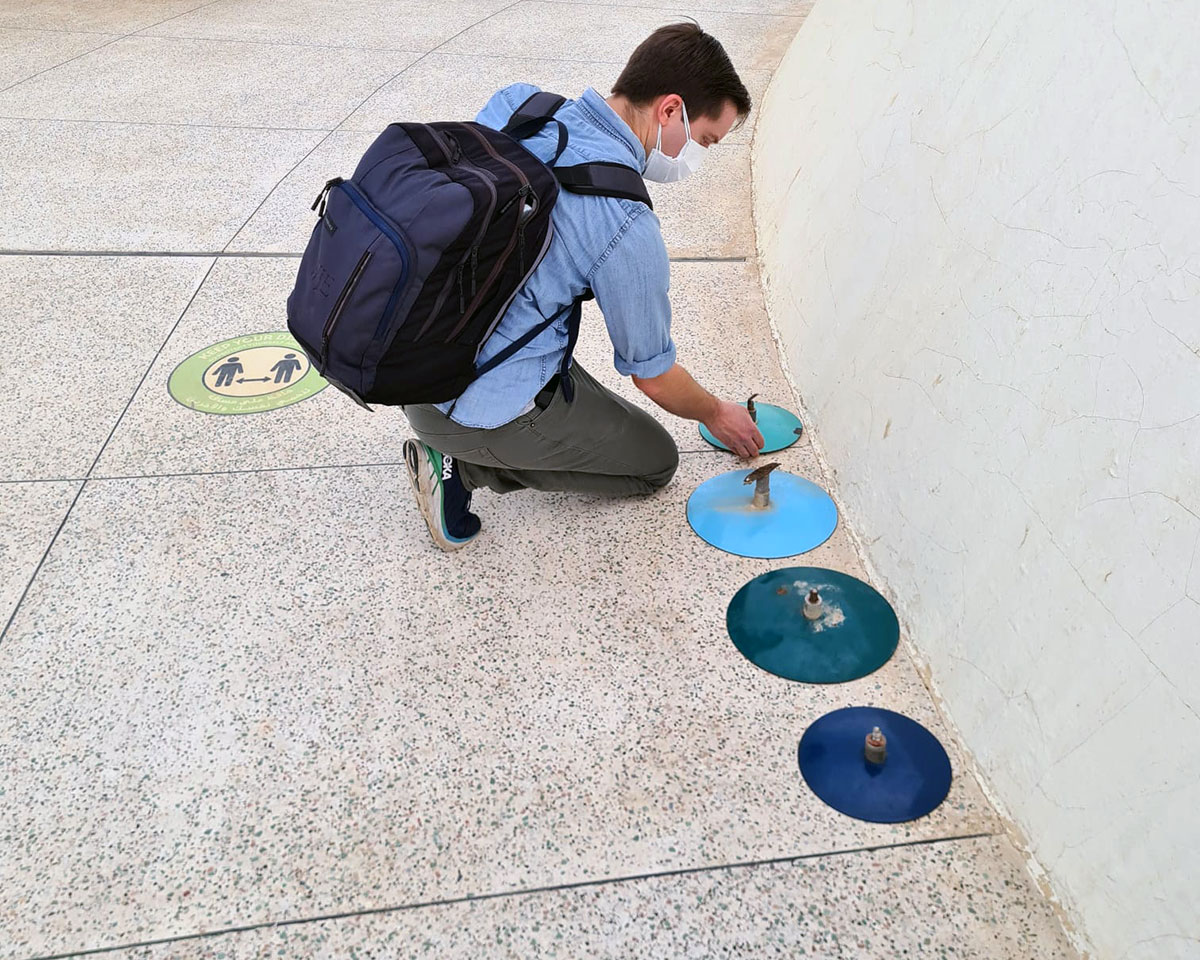 I never really thought about the towers aging and I drive by them every day with the presumption that they'd always be there. But, unless there is a team working behind the scenes to conserve them, they won't last forever. Thankfully we have a team, and one that really cares.