Posted by Mark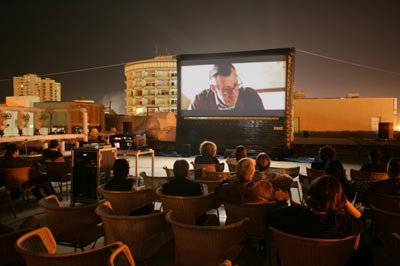 I am going to divide this post into two, in the first half I will talk about Cinemagic's weekly movie screenings and in the second about Oldboy.
Last time I posted about Cinemagic was a year ago and a lot of you might not know about them. They are a local organization that focuses on helping and establishing local film makers in the region. They have courses, trainings, connections, everything that's film related. One of the things they also try and do is increase the public's interest in the beauty and art of the moving image and one of the ways they go about doing this is holding movie screenings every week. They hold these screenings in the old Salmiya, on the roof on top of Alghanim Electronics and LG. Anyone can go and watch a screening for free and they even provide snacks and refreshments.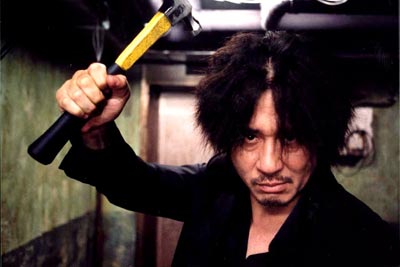 Now the best part about all of this is the type of movies they play. They don't play any of the mainstream stuff which Cinescape plays, instead they share a lot of small indie and foreign movies. This week they will be screening one of my favorite foreign movies called Oldboy which I reviewed here back in 2005. It's a Korean movie about a guy who got locked up in a studio apartment for 15 years by some unknown assailants. Then one day, he gets released and decides to seek revenge and find out who locked him up and why. Its a violent movie which never gets boring and has a really messed up ending.
So if you're interested, they're screening this movie on Thursday March 19 at 7PM. I find out about their movies via a weekly newsletter and I have no idea how you could sign up to it but they do have a website which I believe is updated weekly and you can visit it by clicking [Here]
Update: Here is a link to their facebook group. [Link]