Posted by Mark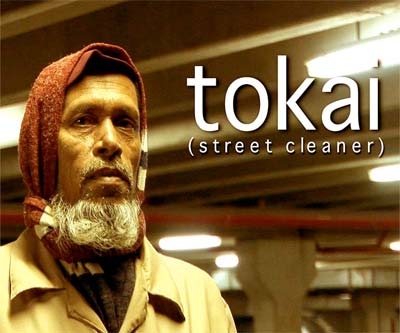 Local movie maker Abdulrahman Alaskar emailed me saying he just found out his short movie titled TOKAI just got banned by the Ministry of Information from being screened at the Kuwait International Film Retreat that's being held tomorrow. They haven't given him any reason but if you search YouTube for "tokai kuwait" you can find and watch the movie (it's in two parts). Once you watch the movie you can kind of develop your own theory on what their reasons for banning it might be. I would have embedded the videos or links in this post but I got worried if I did that then the MOI might ban my blog as well. Here is the synopsis for the movie:
TOKAI (street cleaner) is a short documentary that offers a glimpse into the lives of thousands of street cleaners who sweep the streets of oil rich Kuwait. In a country of abundance and wealth, these men earn menial salaries, as low as $50 a month and eventually regress into the forgotten inhabitants of the Middle East.
It's a sensitive topic that's for sure but do you think it merits a ban? I hope it all turns out to be just a misunderstanding.
Update: The Kuwait Film Retreat will still screen all banned films at the Hilton Hotel in Mangaf on Friday during the day. The Kuwait Film Retreat supports Kuwaiti filmmakers and will keep supporting them no matter what obstacles arise.