Posted by Mark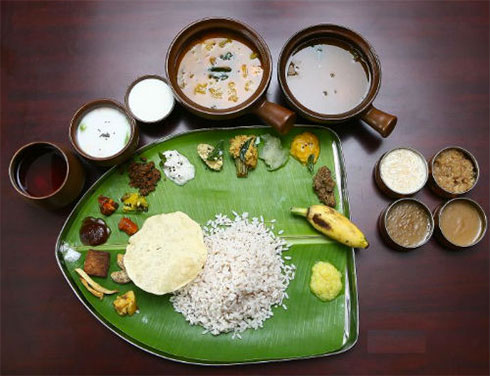 The Onam Festival is back and will be taking place this coming Friday 28th of August. Onam is the biggest and the most important festivals of the state of Kerala in India and it's also celebrated here in Kuwait. A few Southern Indian restaurants in Kuwait offer the traditional vegetarian dish the Onasadya during the festival and below are some of those restaurants.
Caesar's Dakshin Restaurant – Jeleeb Al-Shuyoukh – Al Jawhara Building
Time: 12PM to 3PM and 7PM to 11PM
Price: KD3
Telephone: 24319191, 24310303 [Map]
Udupi Restaurant – Fahaheel – Green Tower
Time: 10AM to 4PM and 6PM to 11PM
Price: KD2.250 (KD2.500 takeaway)
Telephone: 25456565 [Map]
Saravanaa Bhavan – Fahaheel – Humoud Towers
Time: 11:30AM to 4PM and 7PM to 10PM
Price: KD2.500 (KD2.700 takeaway)
Telephone: 23929099 [Map]
If you know of any more places please let me know.
Thanks Ahmad Arafa