Posted by Mark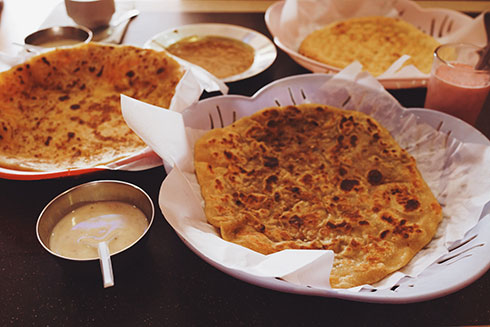 I usually tend to have brunch on weekends at either Cocoa Room or Street but this weekend I wanted to try something different and so ended up at the Wah Ji Wah Pakistani restaurant for breakfast. I had heard about this place from some comments on the blog awhile back so when my friend suggested it as an option I was like maybe it's about time I pass by and try it out.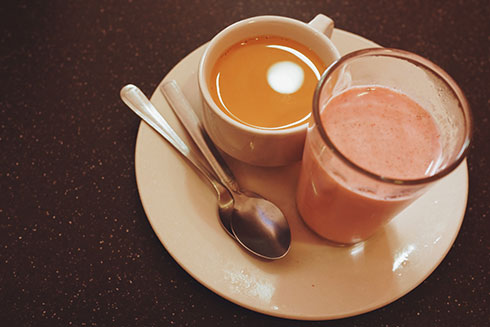 They stop serving breakfast at 11am so we got there by 10:30 and found a table inside to sit on. We ended up ordering the Aloo Paratha (potato stuffing), Keema Paratha (meat stuffing) and Sada Naan with Chana (a kind of Indian bread with a chickpeas side dish). We also ended up ordering Kashmiri tea and regular chai. I didn't even know Kashmiri tea existed but it turns out it's similar to chai except they make it with a different tea and add a couple of more ingredients which also turns it pink. It was odd looking because of the color but it was actually delicious to drink.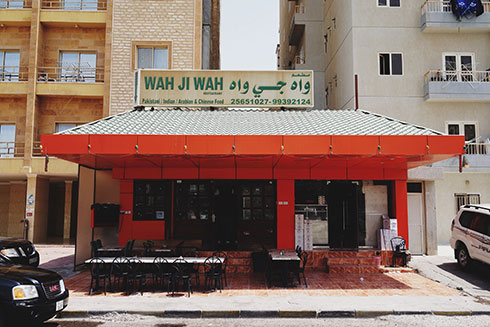 From the different dishes we ordered the Aloo Paratha was my favorite and it was also the lightest since the other dishes just felt too heavy to have in the morning. In hindsight I regret not ordering the egg stuffed paratha instead of the meat one because it would have made more sense as a breakfast dish. I'm also surprised they didn't have a cheese stuffed paratha since that would also have made more sense for breakfast.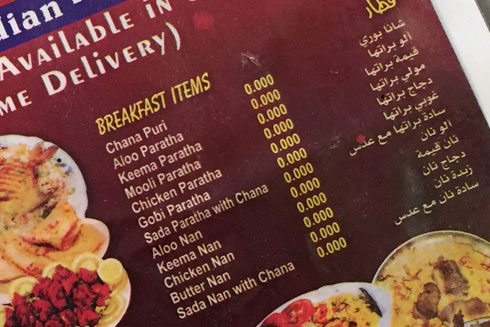 The total for everything came to around KD1.5 which is cheaper than a cup of coffee at my usual breakfast spots. But I doubt I would go back to Wah Ji Wah for breakfast because it's just too heavy for me to have. It's still worth experiencing though especially for the pink Kashmiri tea. They're located in Salmiya Block 10 near the park and here is their location on [Google Maps]