Post by Mark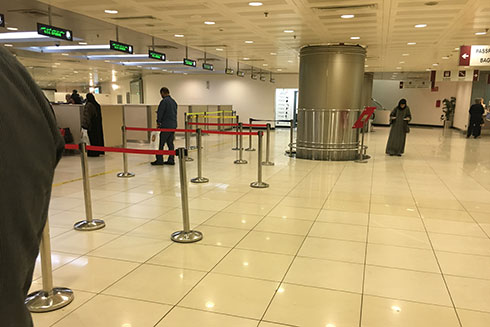 Last night when I got back to Kuwait from a quick trip to Doha I noticed they changed the queue system at passport control.
When I came down the escalators I noticed majority of the immigration counters were practically empty which was a relief since I really didn't want to spend an hour in line. But then as I got closer I noticed something odd. On the far left was a large crowd of expats, when I looked carefully I noticed all the empty counters were for GCC nationals and that expats needed to enter a queue on the far left.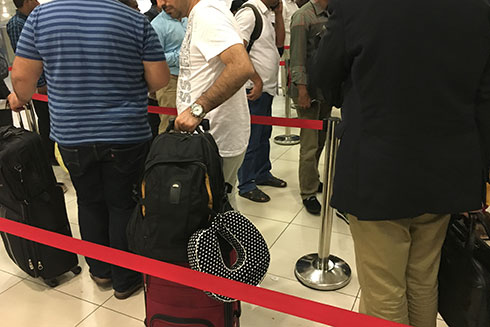 So I got into the queue which truthfully was moving fast. It was one long queue that served all the expat counters which is something I prefer over having individual queues for each counter. It's actually been proven to be more efficient which is why it's used in other countries. There was an officer at the end of the end of the queue who was directing the expats to available counters as they free up. It's like finally, a proper system.
But, I had a major issue was with the visual appearance of the passport control area (put aside the floor tiles that wouldn't look out of place in a bathroom). My big issue was how they had the large wide open space for GCC nationals and then had all the expats squeezed into the far left corner like cattle (check below illustration for an overhead look).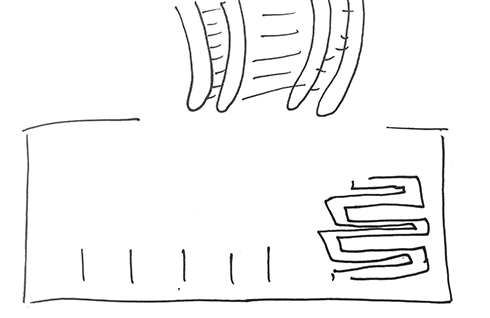 I don't mind there be more counters for GCC nationals over expats, but at least have the expats queue wider and take up more space. Right now the expats are squeezed into 25% of the space while the other 75% is left open for GCC nationals. It really looked degrading the way we were all squeezed off to the side and it's definitely not a great first impression for visitors on arrival.