Posted by Mark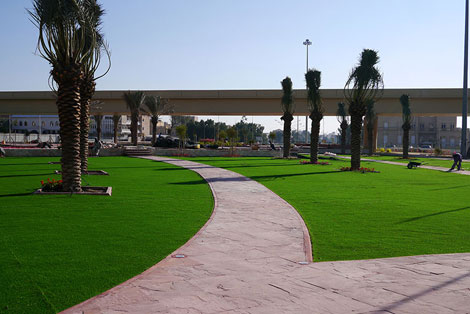 Most of you by now know I'm not a big fan of AstroTurf. I think AstroTurf belongs inside mini football fields and shouldn't be used to beautify Kuwait. If you want to use AstroTurf to beautify the backstreets of Jabriya, sure, I guess I might understand the reasoning behind that. But, using AstroTurf on a monumental location like the Sheraton Roundabout? That I have a major problem with.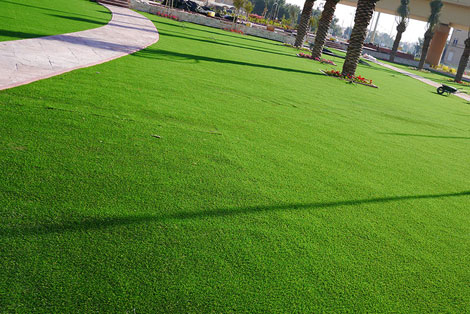 Yesterday, while driving around the Sheraton roundabout I noticed workers were busy behind the fence working on the landscaping and I also noticed super bright green grass. I thought to myself no way, they can't be using AstroTurf are they? So I parked my car in the nearest parking lot and decided to cross the busy street and take a closer look. Turns out instead of planting real grass in the roundabout they've decided to go with the tacky and flat looking AstroTurf.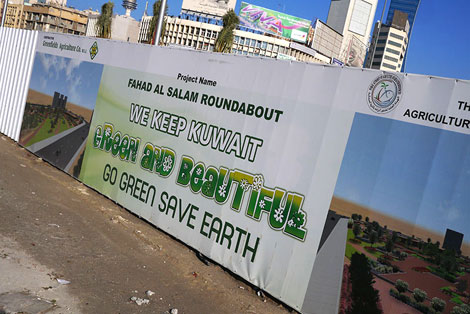 The irony is the landscapers have large signs all around the roundabout stating "We Keep Kuwait Green and Beautiful. Go Green Save Earth". I guess by keeping Kuwait green they meant literally the color green. On the bright side they're using real palm trees and flowers so I guess thats a plus.