Posted by Mark
I found out about this yesterday and it completely caught me by surprise. OSN now has their own version of Hulu! If you're an OSN customer you can register and sign up on their website and then stream movies and tv shows online. How cool is that?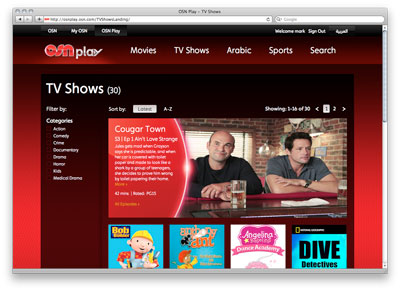 You don't watch the shows live instead they're on-demand similar to Hulu. You find the show you want and just start watching it. Right now they have a pretty good collection of content online and I'm sure their library is going to grow with time as well.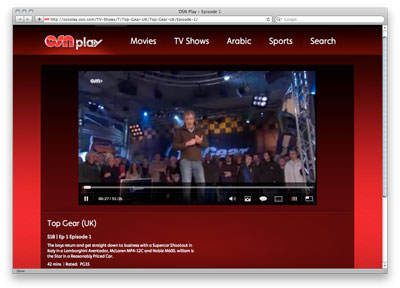 I didn't have any streaming problems and the interface is pretty good with the ability to watch the videos in full screen mode or in a window. You can also turn subtitles on and off for those that need it.
The funny thing is I'm used to watching videos on Hulu using a US based VPN but if you do that with OSN Play you'll be turned away in a similar way Kuwait internet users get turned away from Hulu.
So try it out, it's very easy to register just make sure you have the code from your OSN card with you. Here is a link to their website [Link]