Posted by John Peaveler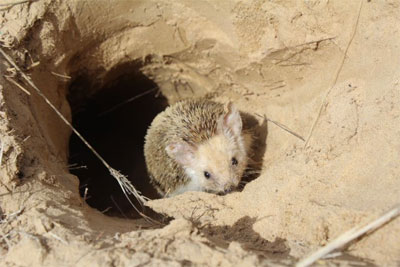 Big news for wildlife in Kuwait when K'S PATH, together with KOC, released the first mammal into the recently completed Abdaliya nature preserve. The animal in question, a long-eared hedgehog, was found in a garden near the city. Long-eared hedgehogs are solitary mammals that spend much of their lives alone, except during breeding season which occurs in March, just after hibernation. This year, we are planning to relocate many more hedgehogs and fox into the preserve, taking them from high-risk areas or from areas where they are abundant.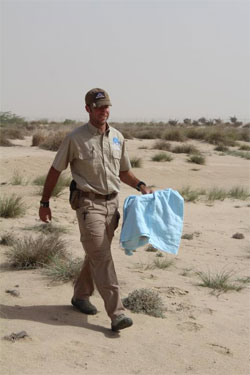 Our goal is to create an ecosystem thriving with native wildlife. In the coming months, we will begin efforts to release more hedgehogs as well as Ruppell's Fox in to the preserve and will be installing nesting boxes and perches for native birds.
You can look forward to more updates on this project soon. Want to make a difference? Keep wildlife wild. Don't hunt. All forms of hunting are illegal by Kuwait law. Illegal hunting (poaching) has caused the local extinction of many species, and we are constantly finding dead birds around Kuwait. Finally, keep up with or even contribute to our work by visiting K'S PATH on [Facebook]
Post by John Peaveler
Managing Director
Kuwait Society for the Protection of Animals and Their Habitat (K'S PATH)